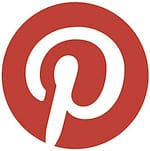 Pinterest, the visual social network that allows users to "pin" images and videos they like onto their virtual boards has really blown up over the past few months. The site is becoming increasingly popular and brands are taking note and beginning to establish a presence on the network. However, Pinterest is a territory that many brands have never entered before, which means it can be difficult to measure whether your brand is succeeding. Here are some great tools to help measure your company's Pinterest efforts provided by Mashable.
Pinerly: Although it is still in beta, Pinerly will be a comprehensive Pinterest analytics dashboard to help measure your company's success on the social network. According to Mashable, it will graphically measure clickthroughs, likes and repins.
Pinstamatic: This new application allows you to add your Twitter profile links, "Sticky Notes" and websites to your boards on Pinterest. According to the site it will be supporting other forms of content soon, so keep an eye on this useful tool.
Pinpuff: Pinpuff allows you to "calculate your pinfluence." It gives you a score based on your reach and activity and gives you an idea of the value of your pins and traffic so you can figure out which types of pins are working in order to concentrate your efforts on those.
Remember, Pinterest is a new social network, so be prepared to change techniques often in order to find the right groove so your company can find success on the site.