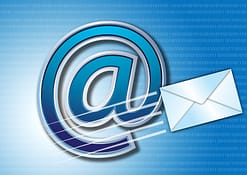 Social media is a great way for your business to connect directly with your customers in a more laid-back setting. This makes it a great tool for building your email and SMS lists. Here are a few tips from Marketing Profs that will help you improve your lists with social media.
1. Use a web form on your Facebook. Dedicate a tab on your Facebook page to a web form that people can complete to join your email or SMS lists. You can tweet the link to the form from your Twitter account to reach a whole new group of followers.
2. Have your fans text for a coupon or other promotion. Ask your fans to text you to receive a coupon or enter a contest and in return, as that they join your SMS or email list. Make sure you let them know that they can unsubscribe any time.
3. Promote your Facebook and Twitter pages in your store, on your website and in your online and offline advertising. Once your customers and potential customers fan or follow your business on social media, you'll be able to connect with them, engage them and offer them coupons and offers and ask them to subscribe to your email or SMS list in return.
Once you build your email and SMS lists, be sure to offer information your target audience would be interested in. Teach them something and let them know why your product or service will make their life easier, save them money or entertain them and you will minimize unsubscribes and be on the way to creating more advocates for your brand.