Keep Your Places Page Content Fresh with Google Posts
Google Posts is a feature of the Google Places pages for local businesses. These Posts are short sentences or thoughts that can be added to your Google Places page. Just like a tweet or a status update, Posts are meant to be short and sweet and can be used to advertise a promotion, or make a company announcement. They're a great way to reach out to the potential customers who visit your Places page and entice them to visit your store.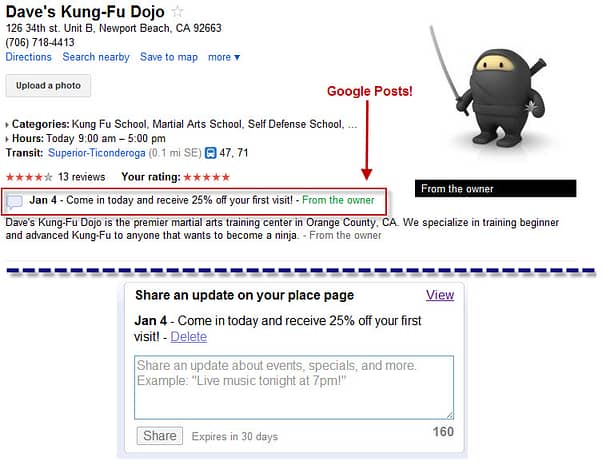 The Posts feature of Google Places not only keeps your customers in-the-know about promotions and other announcements, it also helps your local search engine optimization (SEO) efforts. Using keywords in your Posts will help boost your local SEO and keeping content fresh and updated on your Places page encourages higher rankings.
We know you're busy and you don't have time to post on Google Places every day. That's why Local Splash can post for your business as often as once a day. Learn more about our services, call today.