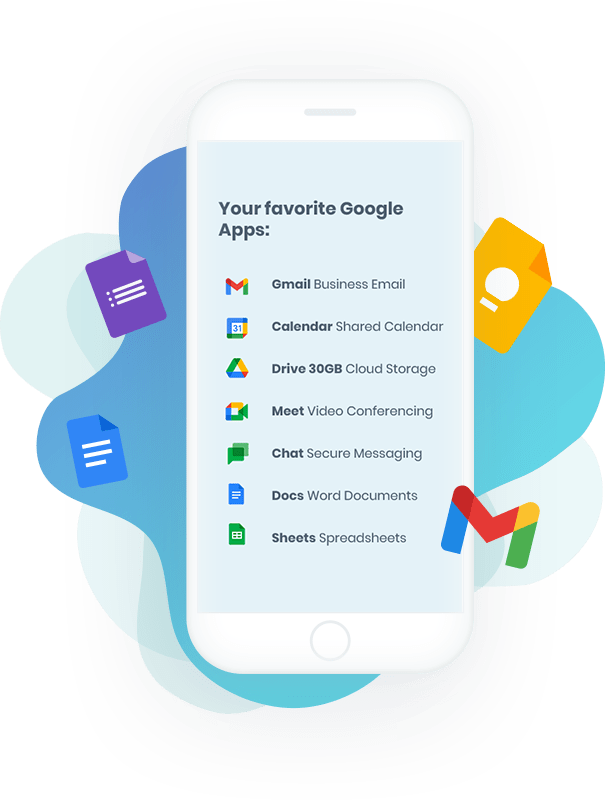 What's the #1 reason
to sign up for Google Workspace
All of your favorite Google Apps in one, easy to find place: Branded Gmail Account, Shared Google Calendars, Drive's Google Cloud Storage, Docs, and Sheets. Designed for collaboration, Google's powerful tools are a proven resource that can increase your productivity, organize your workflow, and improve the communication within your growing team.
Check out all of the additional features to learn more about what Google Workspace has to offer!
Workspace's Powerful Business Tools

Gmail
Workspace makes it possible to set your employees up with their own branded Gmail accounts. For a professional, cohesive appearance, all addresses include your business domain name (example: [email protected]).

Google Calendar
None of us here at Local Splash could live without Google Calendar. We use it for everything from scheduling client calls and issuing due dates to setting reminders for important, team-wide projects. No matter how large or small your company may be, Google Calendar helps you stay organized.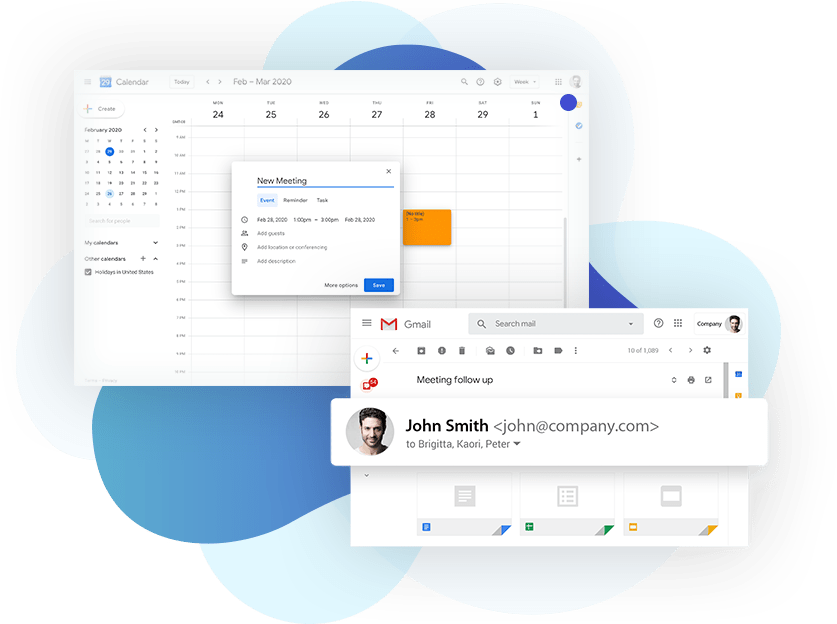 Google Drive
Google Drive makes it possible to store, share, and access all your company's files, from a single, convenient dashboard. Accessible on any device, Workspace offers Basic plans that come with 30GB of free storage for every employee.
Google Docs and Google Sheets
Google Docs and Google Sheets are critical tools for our business. We use them every single day. With these tools, you can create and edit text documents and spreadsheets right in your browser, and share them with your whole team.
Stay Connected
Google Meet provides easy to use video conferencing that helps you stay connected with your team members and customers. What's more, it syncs with Google Calendar, which makes it convenient to bring everyone together with scheduled meetings. You can set up video calls with as many as 100 people, so it's easy for teams and clients to talk to each other from any location. On top of that, there's no need to install anything on your computer, everyone can jump in the call through a browser. Google Meet is virtually everything you need to stay connected anytime and anywhere!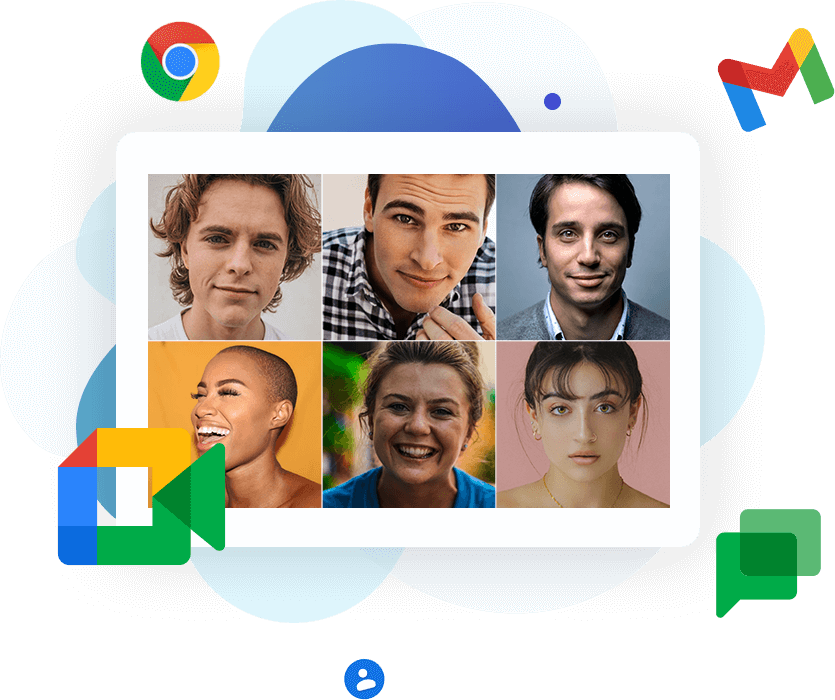 Why make the switch to Google Workspace?
Google Workspace vs. Microsoft Office 365

Familiarity
Google is one of the most recognizable brands in the world. No matter what you need, you can trust Google to develop high-quality, reliable, and scalable products with a focus on security.

Simplicity
Stop struggling to remember dozens of passwords and enjoy a single login experience, instead. Access your various Workspace products with just one account.
Convenience
Take your files with you wherever you go with the unmatched convenience and accessibility of Google's Cloud system.