Get Your Business Found with Local Marketing Services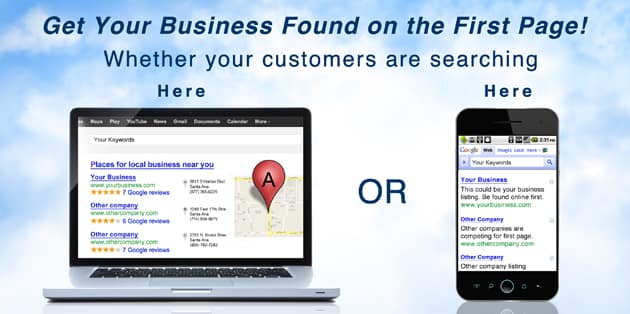 What's the most effective way to advertise to the potential customers in your area? Local Splash's Internet marketing services will get your company on the first page of Google where consumers in your area are looking for businesses like yours. Stay a step ahead of your competition with optimized listings to increase your online presence and make your company more appealing to search engines and potential customers.
Fill Out the Form Now For a Free Consultation
Local search is growing fast and our proprietary SEO technology will make sure your business information stays up to date with Google's frequent algorithm changes. What else will Local Splash's Internet marketing services do for your local business?
Verify and optimize your Google+ Local page to make it more SEO-friendly and appealing to customers
Submit your business information to popular local business directories to increase your online presence and pump up your marketing efforts online
Is your local business missing a website? No problem! Part of our marketing effort includes a customized geo-targeted landing page for your company that contains your business information, photos and links
See What Local Search Marketing Services Can Do
Local search online marketing for your company will give you the best results with the highest return on investment. Studies show that 43% of all Google searches are related to location. That means close to half of the people searching on Google are looking for local businesses and without online marketing, it is likely they will find your competitors before you. Don't get left in the dust, fill out the form on this page! We will contact you within 24 hours to discuss your local business and how our Internet marketing services can help you reach new customers.
Local Splash: 877-662-7683; Monday-Friday, 7:00am-4:00pm