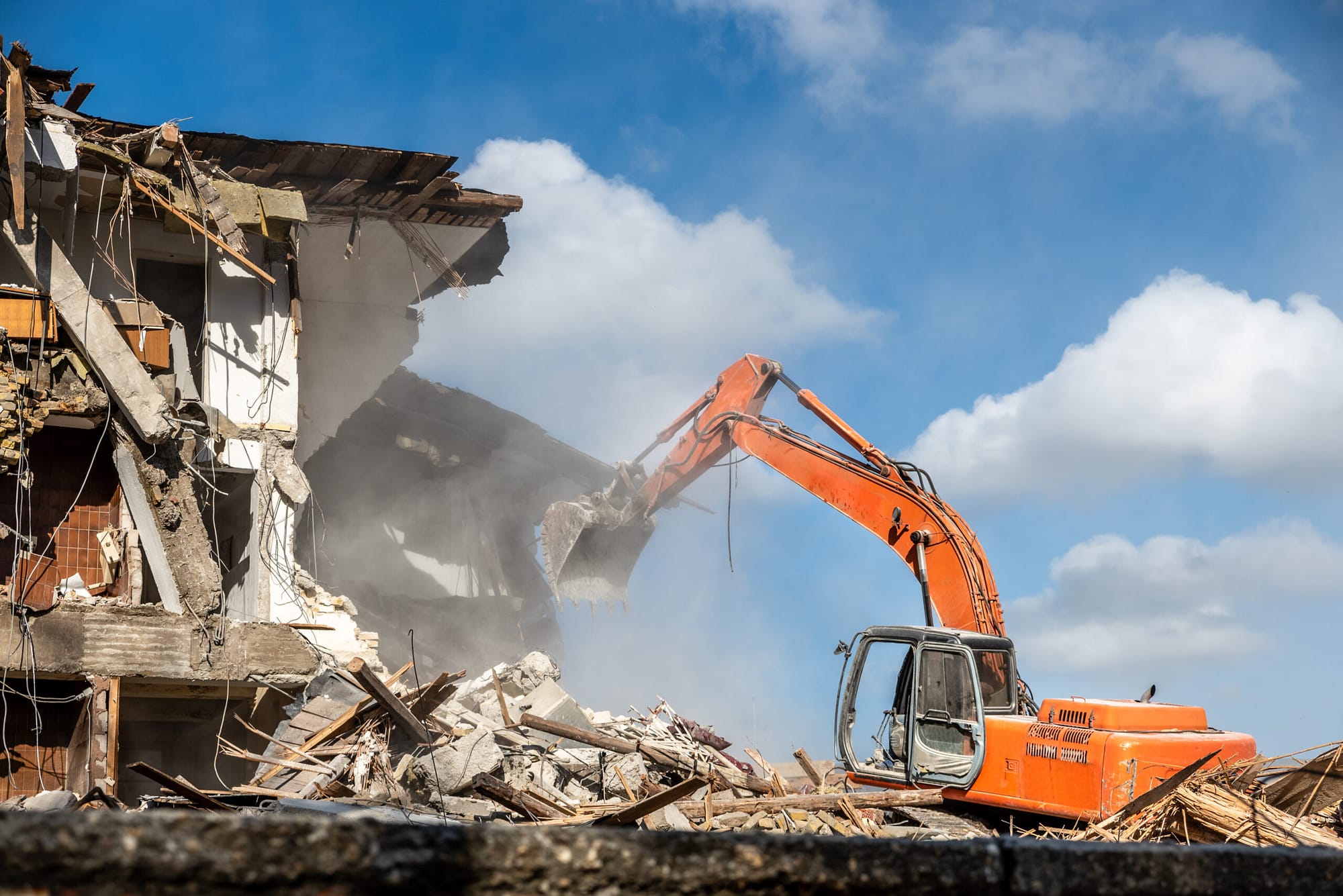 Online Presence: Your Business's Digital Bedrock
In the dynamic and ever-evolving landscape of excavation and construction, a robust online presence is paramount. This starts with a well-designed website – your primary digital footprint. A professional website showcases your services, highlights past projects, and offers easy means for potential clients to connect with you. Ensure it is mobile-friendly, optimized for fast load times, and structured for easy navigation. Equally crucial is the integration of client testimonials and recent projects, which adds credibility and trust.
Moreover, as the cornerstone of your digital identity, your website needs to be effectively optimized to increase visibility. This ensures that commercial clients, homeowners, and industry peers can easily find your excavation services online.
In the coming sections, we'll help you understand how to create a campaign to get your phone to ring and how to create lead generation campaigns based on factual numbers in a way you can make smarter decisions when it comes to quality marketing for your business. You'll know exactly where each client is coming from and your cost of acquisition because you'll have the right systems for excavation marketing — all thanks to your partners at Local Splash.
SEO, PPC and CPL: Digital Marketing Pillars for Excavation Work
Search Engine Optimization (SEO), Pay-Per-Click (PPC) advertising, and Cost Per Lead (CPL) form the triumvirate of modern digital marketing. SEO aids in optimizing your website with targeted keywords related to excavation, propelling organic search rankings and amplifying visibility. In contrast, paid ads via platforms like Google AdWords, enables tailored advertisements. By bidding on pertinent keywords, your ads claim prime spots in search results.
Your CPL expresses the cost-effectiveness of your digital campaigns, measuring the price you pay for each viable lead generated. It offers valuable insights into the ROI of different marketing channels. Every lead has a cost; non-exclusive leads may be the lowest cost leads but they come at the price of competing with several contractors to bid on the same excavation jobs. It's up to the individual business owner to decide which is a good fit for your business.
When you set up the right systems, you begin to track everything and will show your Key Performance Metrics (KPM's), you will know exactly where new clients come from and see the difference partnering with some lead referrers over others. The cost to acquire a new customer is lower when you have highly qualified traffic and leads. It is lowest with repeat customers; it is in your best interest to work fast, do quality excavation work and get the results for your customer. Those five star reviews will help you grow your excavation business.
By weaving the consistent growth from SEO with the immediate visibility of PPC, and ensuring cost-effective lead acquisition with CPL, you can robustly expand your online presence, and get your phone ringing with excavation job leads.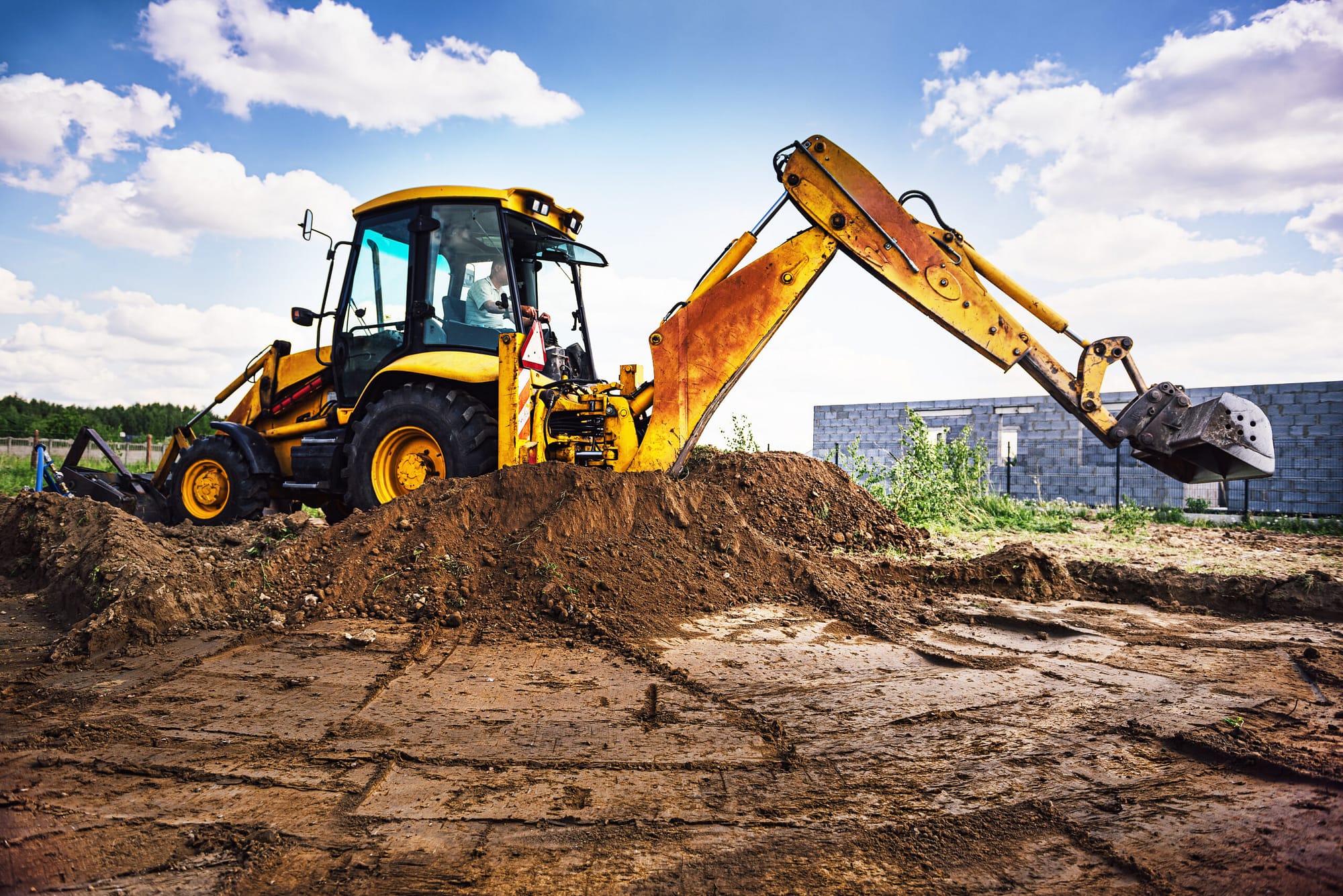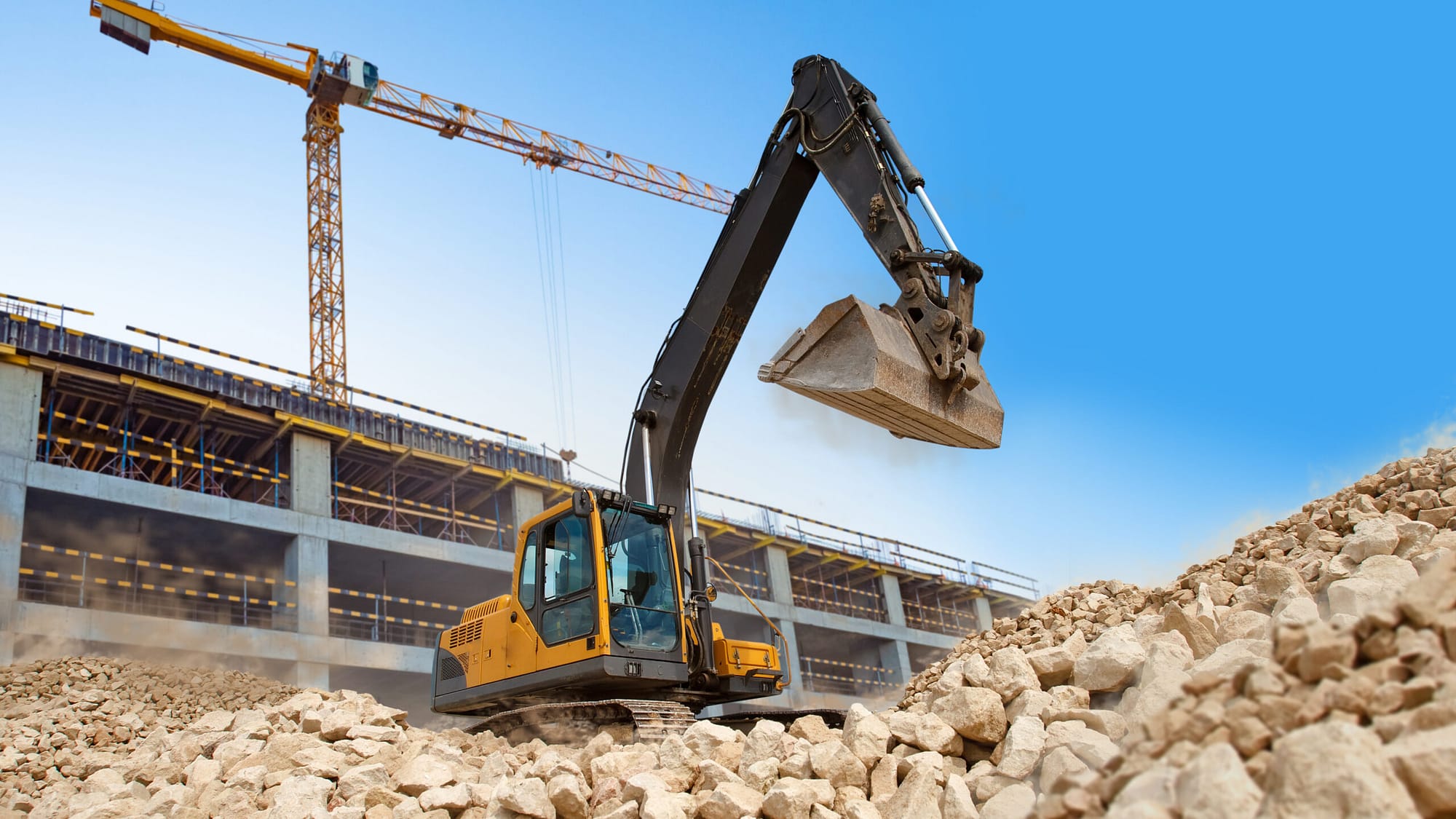 Construction Leads for Excavation Contractor
In the ever-competitive world of excavation businesses, ensuring a consistent flow of quality leads is paramount for growth and success. As an industry professional, it's crucial to be proactive in your marketing efforts and diversify your lead sources, including construction, commercial, and local project leads.
Excavation Marketing Services for Success
Website as Your Online Hub: Your website is the foundation of your online presence, serving as a beacon to attract potential clients and convert visitors into valuable leads. Prioritize impactful web design to engage your audience effectively.
Social Media Outreach: Platforms such as Facebook, Instagram, LinkedIn, and Twitter offer invaluable tools for networking. Engage on these platforms by sharing insightful content, showcasing projects, joining excavation and construction groups, and networking with industry professionals. Social media also offers insights into audience preferences and facilitates targeted marketing.
Digital Advertising: Extend your reach through tailored ad campaigns on platforms like YouTube and Facebook Ads. Aiming at specific demographics can channel more qualified leads to your excavation business.
Promotions and Special Offers: Attract a broader clientele with promotions. Whether through discounts, referral bonuses, or bundled services, ensure these are widely advertised via email marketing, social media, and your website.
Lead Generation Services: To optimize your time and efficiency, consider partnering with specialized lead generation services designed for contractors. They can furnish phone-verified, screened, and exclusive leads tailored to your unique needs, with many providing dedicated account managers and online tracking profiles.
Industry Networking: Building relationships with fellow contractors can lead to collaborative projects, cross-promotion, and shared leads. Such collaboration can expand your professional network and potential client base substantially.
In conclusion, acquiring leads and enhancing sales in the excavation industry demands a blend of digital strategies, professional networking, and unwavering dedication. By diversifying lead sources, implementing refined marketing strategies, and leveraging specialized services, excavation businesses can stay competitive and thrive in the market.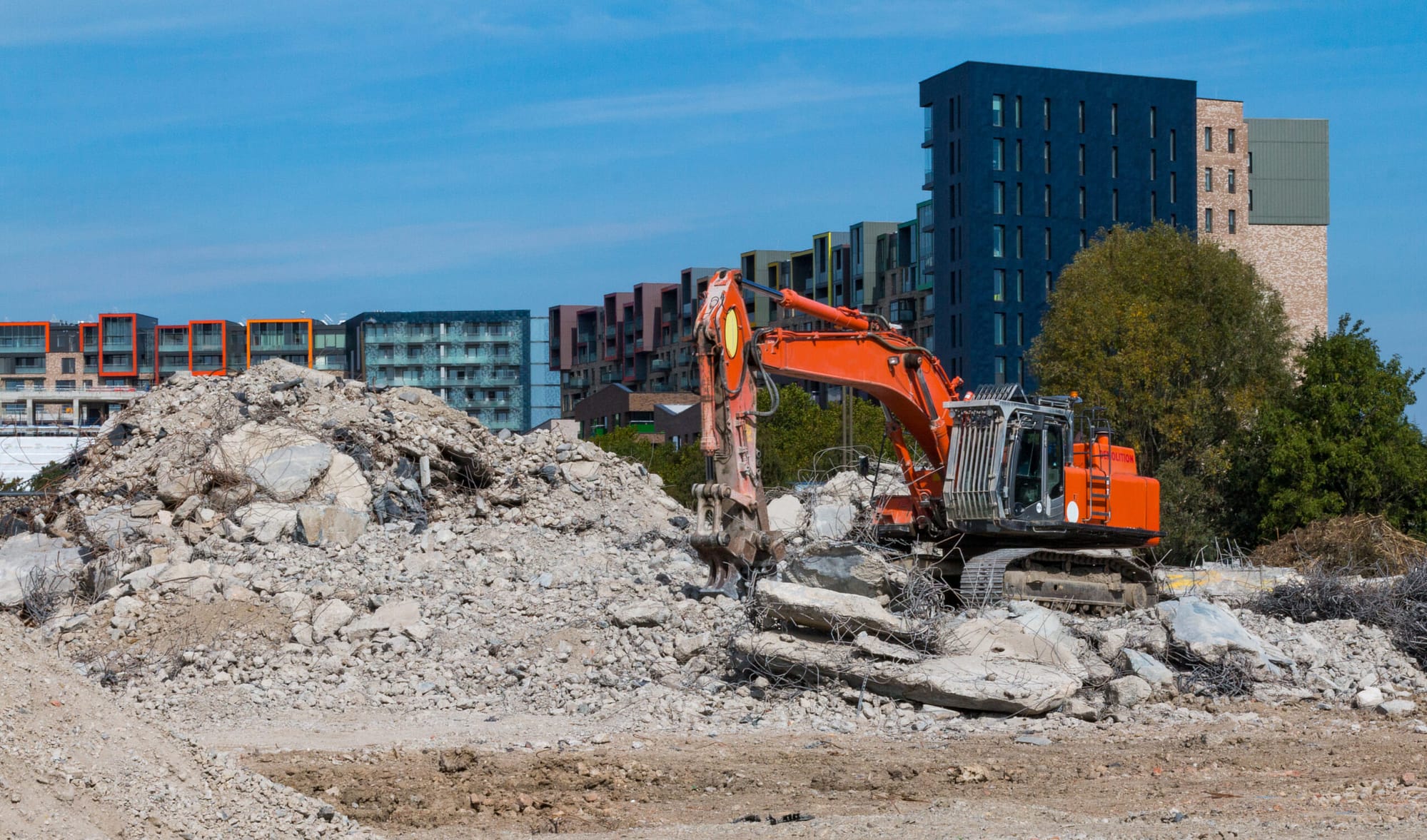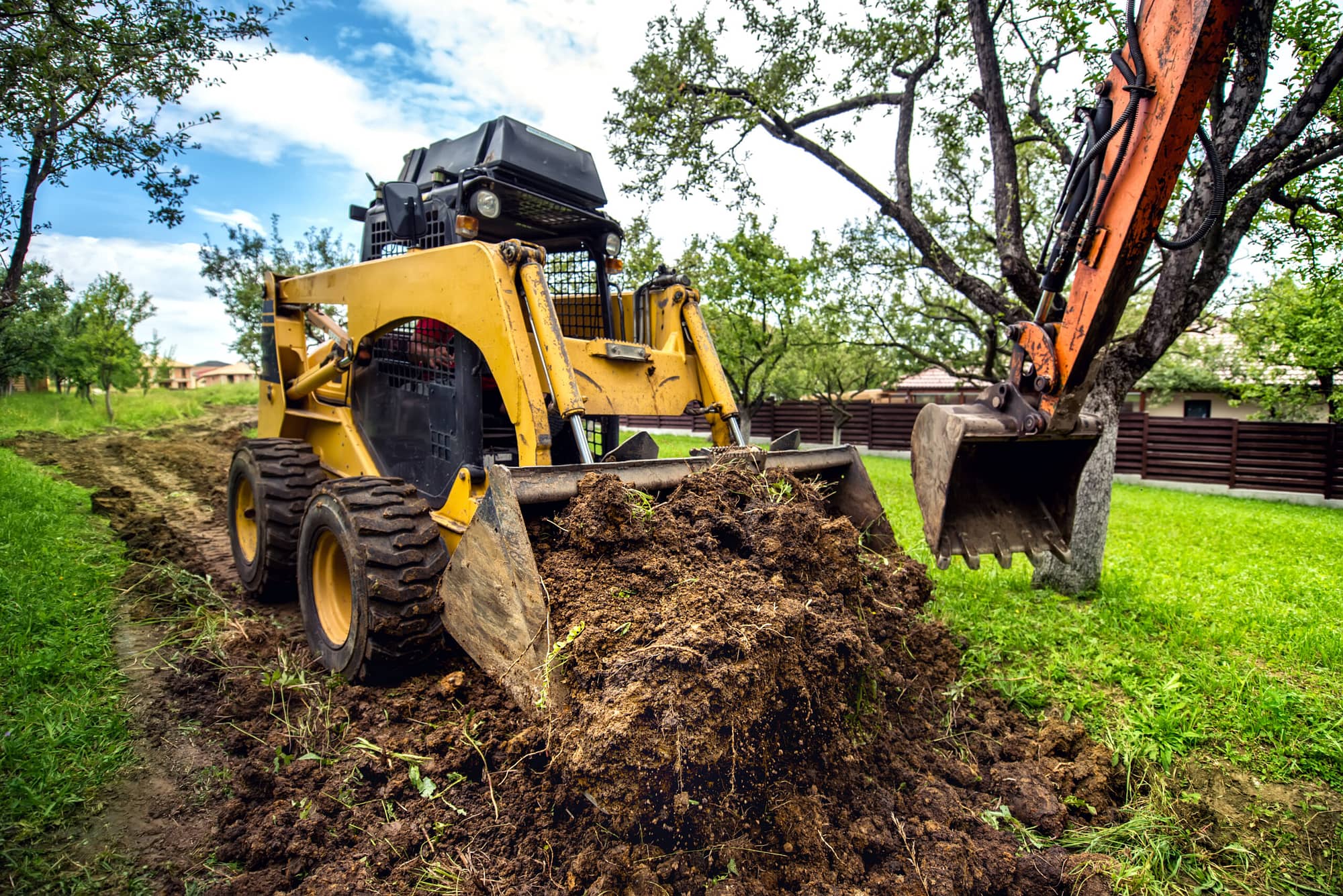 Marketing and Lead Generation Strategies for Excavation Businesses
A comprehensive strategy of leads vs marketing that blends broad marketing principles and niche-targeted tactics is indispensable to marketing your excavation business and generating leads. Not only does this approach position your business prominently in the overall excavation market, but it also capitalizes on specific industry segments for optimal lead conversion. A key aspect of this strategy is staying updated on industry trends, news, and advancements in construction technology.
Targeted Networking and Partnerships:
Commercial Clients: Forge relationships with businesses in the construction industry, including architects, general contractors, and developers. Construction trade shows, networking events, and industry associations are invaluable in generating commercial leads.
Residential Segment: Homeowners represent a significant portion of your client base. Address their specific needs like landscaping, driveway installation, or swimming pool excavation through tailored digital marketing channels like SEO, pay-per-click advertising (PPC), and social media marketing.
Lead Generation Partnerships: Collaborate with lead generation companies if you need external expertise in managing marketing campaigns. Such partnerships can help you target both commercial and residential sectors, ensuring a steady flow of high-quality leads. Remember to vet potential partners to ensure value for your investment.
Find Excavation Leads by Industry
In the world of excavation, obtaining industry-specific leads is essential to grow your business and expand your reach. When you focus on leads specific to your niche, you increase your chances of converting prospects into customers. Let's explore some of the industry-specific leads that are relevant to excavation and other related fields.
Septic Leads
Partnering with plumbing companies is essential when seeking septic leads. Excavation is often a prerequisite for septic tank installations and repairs. Establish relationships with plumbing professionals to tap into a rich source of septic excavation leads.
Hydro Excavation Leads
Hydro excavation is a non-destructive method of digging that uses pressurized water and a vacuum system. Building connections with utility companies and infrastructure developers can be a lucrative source of leads in this specialized excavation method.
Land Clearing Leads & Lot Clearing Leads
Whether it's clearing a lot for a new building or large-scale land clearing for a development project, ties with general contractors and home improvement businesses can provide steady excavation leads. Ensure you advertise your expertise in both land and lot clearing to cover a broader client base.
Land Remediation Leads
Land remediation, or the process of returning land to its natural or usable state, often requires specialized excavation. Networking with environmental agencies and businesses focused on sustainable development can generate quality leads for land remediation projects.
Site Work Leads
From foundation digging to drainage installations, site work is a broad category in excavation. Partnering with remodeling professionals, general contractors, and even handymen can keep a consistent inflow of site work excavation leads.
Road Grading Leads
Before any paving activity, road grading is essential. Engage with paving companies and offer your road grading expertise. This partnership can ensure a steady stream of leads for both grading and subsequent paving requirements.
Demolition Leads
Before any major renovation or redevelopment, demolition is a crucial step. Build relationships with remodeling agencies and urban developers to secure leads for demolition excavation projects.
Landscaping Leads
Landscaping designs frequently involve excavation for various purposes, such as grading, drainage, or hardscape installations. Collaborating with landscape designers and companies is an excellent way to secure consistent landscaping excavation leads.
Pond Leads
Constructing or renovating ponds necessitates precise excavation. Networking with landscaping companies and individual homeowners planning water features can be a valuable lead source for pond excavation projects.
By focusing on these industry-specific leads, you can attract the right kind of prospects for your excavation business, leading to successful growth and expansion. Remember to maintain a professional approach and provide quality service to strengthen your reputation and increase referrals from satisfied clients.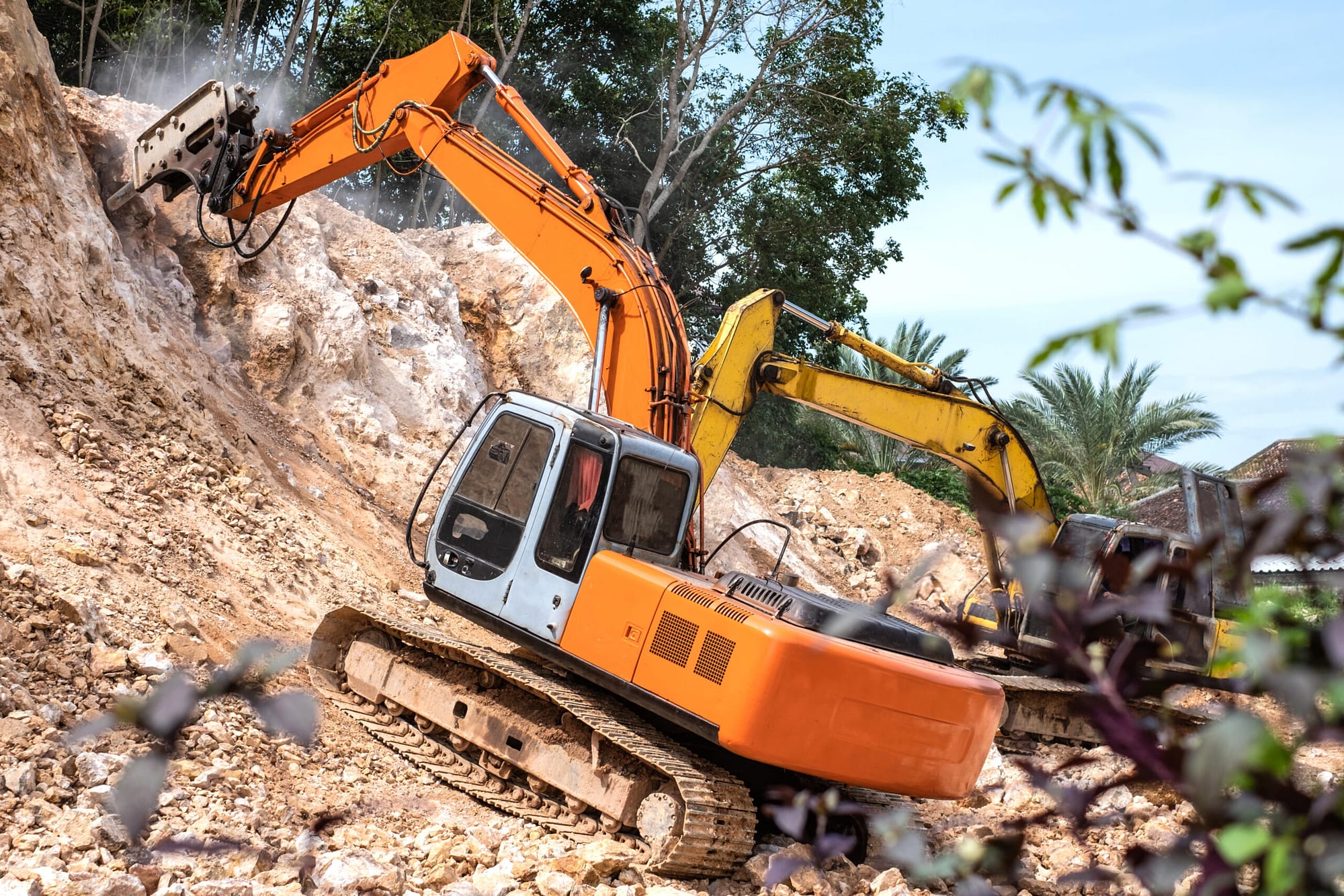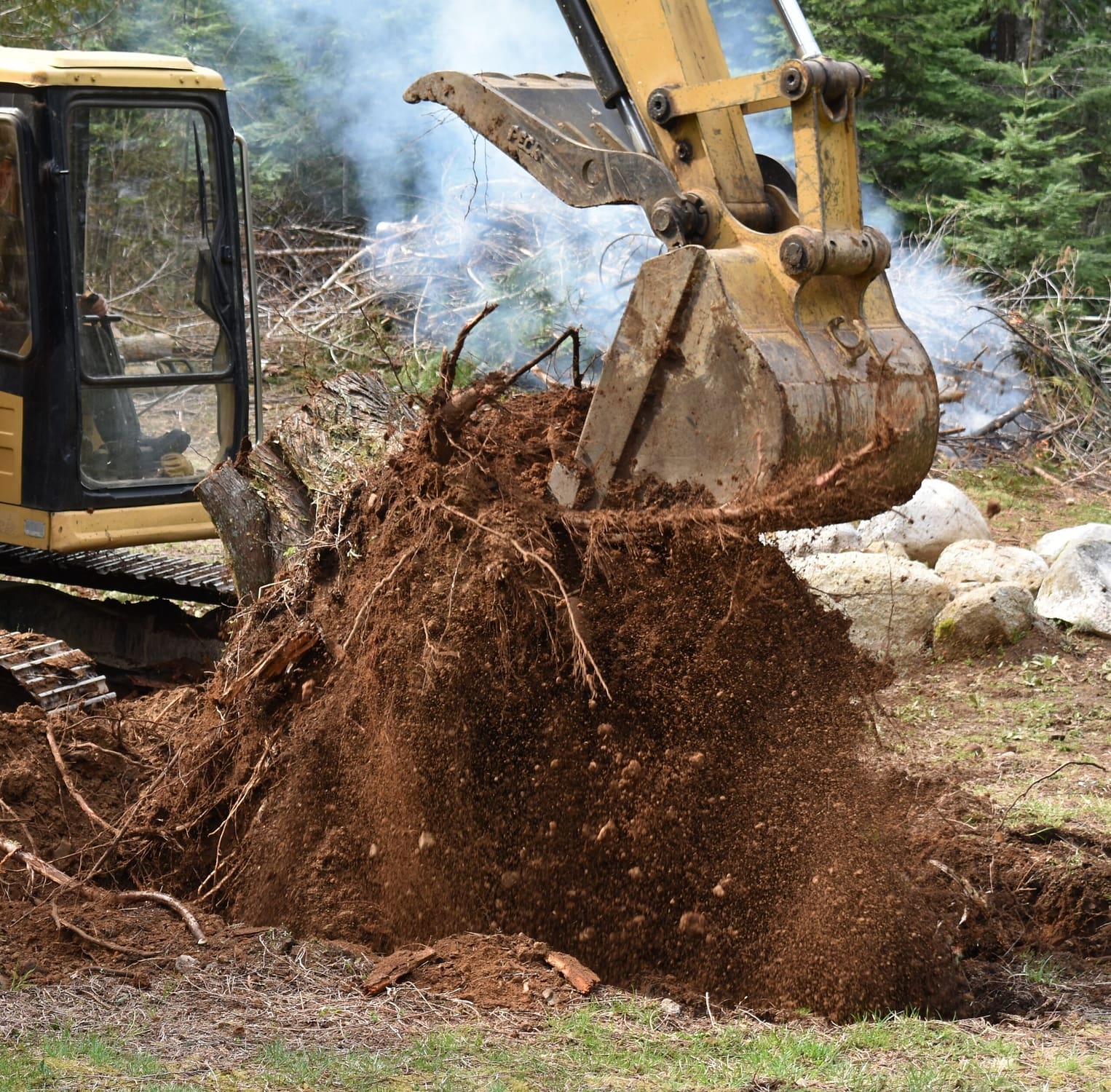 Online Marketing Services and Advertising for Dirt Work Leads
Online Marketing and PPC for Excavation Business
Pay-per-click (PPC) advertising is another effective way to reach potential clients. By using platforms such as Google AdWords, you can create targeted advertisements that appear in search results and on related websites. This allows you to build brand awareness and generate leads while controlling your budget.
To be successful with PPC campaigns, you should:
Perform keyword research to identify relevant terms that potential clients might be searching for
Write compelling ad copy that entices users to click through to your website
Set appropriate bids to ensure your ads get shown without overspending your budget
Continually monitor and optimize your ads based on performance data
Aside from Google AdWords, consider using online lead services as a way to generate excavation leads. Many platforms allow you to connect with potential clients who are looking for specific services, such as excavation or paving. By signing up with these services, you can receive targeted leads that match your business's offerings and increase your chances of converting them into customers.
Utilizing online marketing and advertising strategies like Google optimization, PPC, and online lead services can greatly benefit your excavation business. By combining these methods, you can reach a wider audience, generate more leads, and ultimately grow your business with a successful excavation marketing plan.
Local Splash – Excavation Marketing Pros for Land Clearing Marketing
In the excavation industry, simply having a website or a Facebook page, and sporadically promoting your business, will merely scratch the surface. What truly sets a business apart is the ability to connect with its audience, carve out a distinct brand identity, and harness the power of innovative digital strategies.
Amidst a sea of marketing companies pushing off-the-shelf solutions, Local Splash stands because we help excavation companies sell their most profitable excavation services by finding your ideal customer from each marketing channel who need excavation work. We design customized solutions for your excavation business, pushing you to the forefront of your field. By weaving your brand narrative across a multitude of platforms, we ensure that you're not just seen but sought after.
Every strategy we deploy, every marketing angle we consider, is fine-tuned to the unique pulse of the excavation market and its regional nuances. Are you ready to break new ground in your market presence? Collaborate with us for a visionary and effective campaign today — we'll make you happy with the results!
What are the best practices for site preparation in excavation projects?
Before starting an excavation project, it's essential to prepare the site correctly. To ensure smooth operations, you should consider the following:
Perform a thorough site inspection, including identifying any underground utilities and obstructions.

Establish a proper drainage system to prevent water accumulation.

Properly mark all excavation boundaries and stockpile areas.

Consider soil stabilization measures for difficult terrain.

Ensure that proper permits and authorizations are in place.
How can contractors manage safety risks during excavation work?
Safety is crucial during excavation projects, and contractors can manage risks by:
Conducting risk assessments and implementing safety protocols.

Training employees on hazard identification and safe work practices.

Regularly inspecting equipment and tools for proper function.

Securing excavation edges to prevent collapses and falls.

Developing and communicating an emergency response plan.
What factors influence the pricing of excavation services?
The cost of excavation services can vary depending on several factors, including:
The scope and complexity of the project.

Soil conditions and types.

The required depth and size of the excavation.

Accessibility of the site.

Equipment and labor rates.

The need for permits, inspections, and regulatory compliance.
Which equipment and tools are essential for efficient excavation?
Essential equipment and tools for excavation include:
Excavators – for digging and trenching.

Loaders – for moving and loading materials.

Graders – for leveling and shaping surfaces.

Trenchers – for cutting narrow trenches in the ground.

Compactors – for soil compaction and stabilization.

Hand tools, such as shovels, picks, and measuring tools.

Personal protective equipment, including gloves, safety goggles, and hard hats.
What are the different methods for soil excavation in construction?
There are various methods of soil excavation in construction, including:
Stripping – removing the topsoil to expose the underlying layers.

Topsoil Excavation – removing and preserving topsoil for later use.

Earth Excavation – removing soil to create trenches or foundation areas.

Muck Excavation – removing soft, wet soil or materials that cannot support construction.

Rock Excavation – removing rock layers, often using blasting or specialized equipment.
How do excavation companies ensure minimal environmental impact during projects?
Excavation companies can minimize environmental impacts by:
Implementing erosion and sediment control measures.

Properly managing waste disposal and recycling.

Using low-emission and fuel-efficient equipment.

Limiting site disturbances to the necessary footprint.

Monitoring noise and air pollution levels.

Following legal and regulatory guidelines for environmental protection.