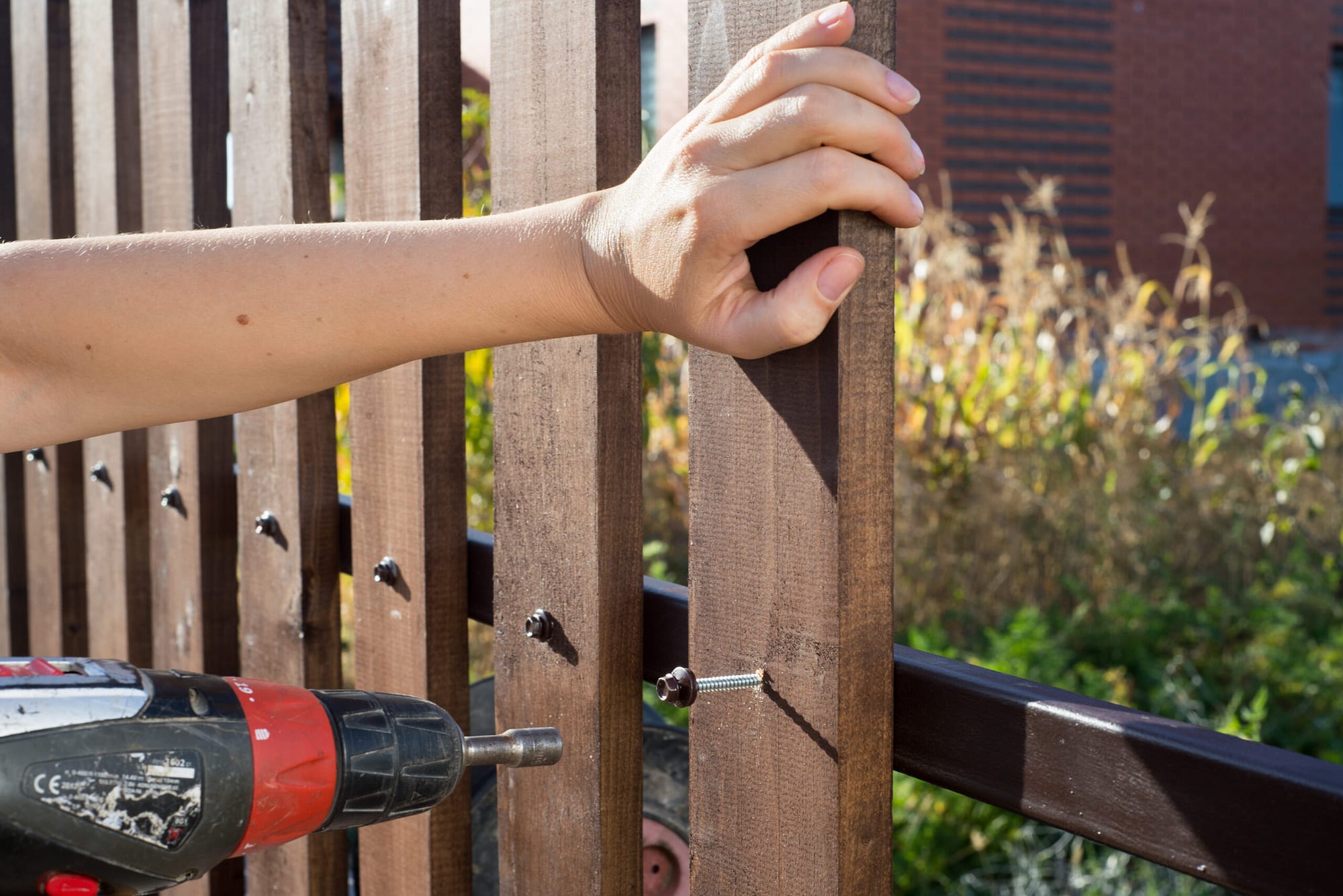 Fence Company Website Design Impacts Your Fence Contractor Marketing
As a fence contractor, your web design is an essential component of your marketing strategy. It serves as the digital storefront for your business and a platform for showcasing your work to potential clients. Here are some essential elements to include to optimize your fence company website:User-friendly design: Navigation on your company's website should be simple and intuitive so that potential clients can easily find essential information about your business. Make sure your website is mobile-responsive, since many visitors will access it through their smartphones or tablet; phone numbers should be tap-to-call.
Showcase your services: Clearly display the range of services you offer, such as fence installation, repair, and maintenance. Include details about the types of fences you specialize in, like chain link, wrought iron, wood fence, metal, or vinyl. Providing a portfolio of your completed projects, with high-quality images, can help you showcase your expertise, show the fence styles, and build trust with potential customers.
Professional branding: Your website should reflect your business' unique identity, including its name, logo, and colors. Consistent branding across your website and other marketing materials makes your business appear more professional and memorable.
Optimized content: Invest time in optimizing your website's content for search engine optimization (SEO). This includes researching relevant keywords for your industry and incorporating them into your website's content, meta titles, and descriptions. Optimized content can improve your website's ranking on Google and Bing and make it easier for potential clients to find your business online.
Contact information: Make it easy for clients to get in touch with you by prominently displaying your name and contact information on your website. This may include your phone number, email address, and a contact form. Also, consider integrating a live chat service for real-time communication with potential clients. Include a call to action in strategic places on every page.
Customer reviews and testimonials: Potential clients trust the opinions and experiences of your past customers, so asking customers online for feedback should be an automatic process after every project is completed. Include positive reviews or testimonials on your website. This can persuade new customers to choose your services over your competitors.
By incorporating these website essentials, you can effectively convey your professionalism and expertise as a fence contractor to potential clients, ultimately generating more business for your company.
Fence Companies Digital Marketing Ideas and Fence Company SEO
As a fencing contractor, understanding the value of SEO (Search Engine Optimization) for your marketing is crucial. In the modern digital landscape, a robust online presence is vital to attract potential clients and expand your business. In this section, we'll delve into how SEO impacts your marketing endeavors, presented from a second-person perspective.
Firstly, SEO amplifies your website's visibility on search engines like Google. By embedding relevant keywords—like "fence installation," "fence repair near me," and "residential fence"—you boost your chances of achieving higher search rankings. This not only drives more traffic to your site but also generates potential leads for your business.
Furthermore, SEO stands out as a cost-efficient marketing tool with enduring benefits. Unlike temporary gains from conventional ads or pay-per-click campaigns, SEO offers sustained advantages as your site's ranking progressively enhances. For contractors looking for growth without hefty expenditures, this is a prime option.
By emphasizing local SEO, you can also cater to a more defined audience, capturing clients actively seeking help with building a fence within your target neighborhoods. Such a targeted approach is invaluable for contractors who value local engagements and word-of-mouth referrals, giving you an edge over regional competitors.
The fence company SEO approach can profoundly maximize your marketing plan. By heightening online visibility, honing in on local clientele, and delivering lasting outcomes, SEO becomes an indispensable asset for your business's trajectory.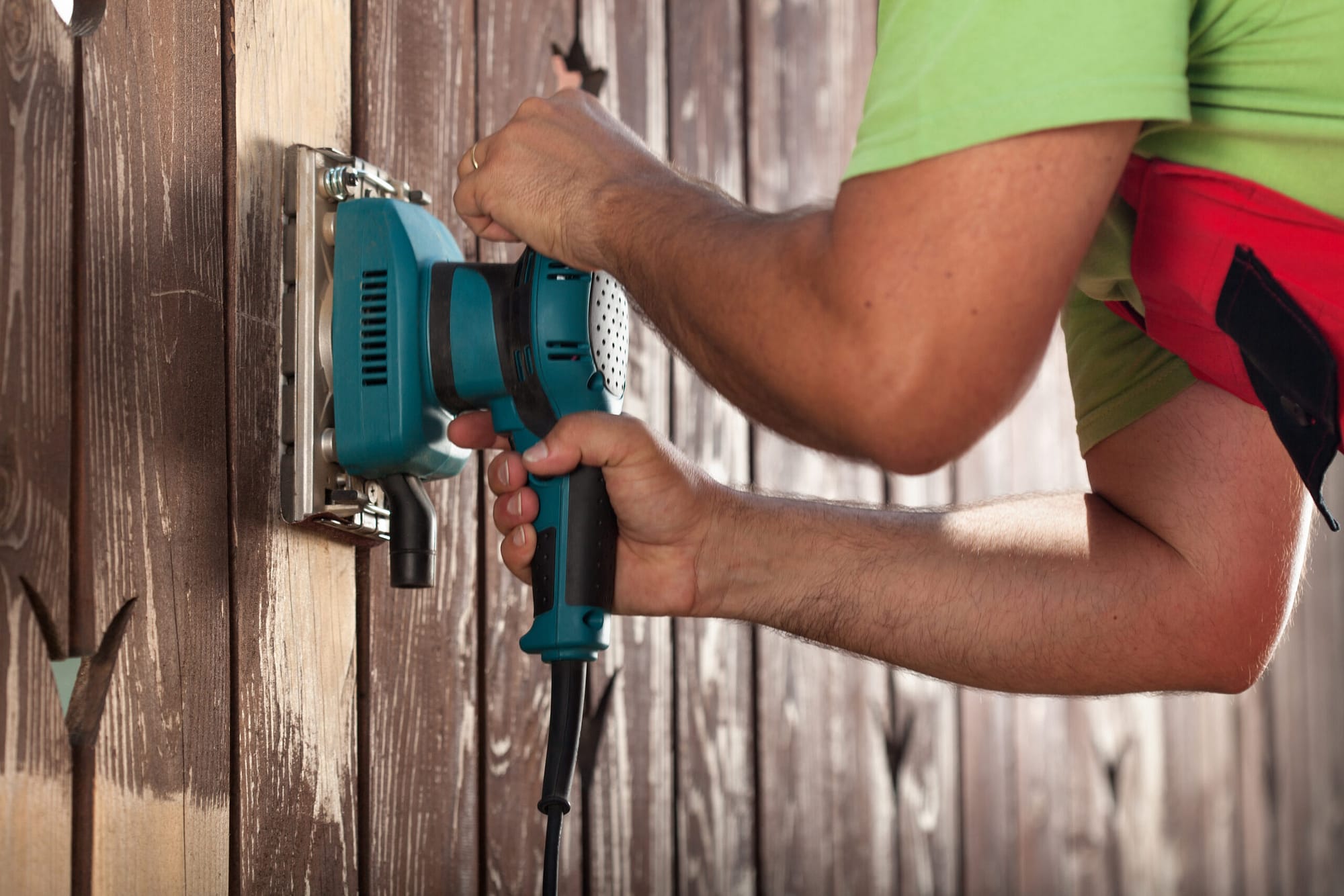 Expand Your Fence Installation Service Area with PPC Lead Generation
In the digital age, one of the most potent tools to attract potential clients for your fence contracting business is Pay-Per-Click (PPC) advertising. Beyond just ads, PPC is a strategic approach to positioning your services right where potential clients are searching.
Here's the bigger picture:
Targeted Visibility

: With PPC, you're not just casting a wide net; you're strategically placing your business in front of individuals actively searching for fence installation or repair services.

Cost Efficiency

: You only pay when someone clicks on your ad, ensuring that your marketing budget is spent on genuine interest.

Data-Driven Decisions

: PPC campaigns provide robust analytics. You'll know which keywords are driving traffic, the cost per lead, and how many clicks convert to sales and revenue.

Flexibility

: Tailor your ads based on seasons, promotions, or emerging trends in the fencing industry. You have the control to adapt as market demands shift.
However, while the strategic benefits are evident, PPC's intricacies can be daunting. Keyword research, bid management, ad copy optimization, landing page design, and conversion tracking are just the tip of the iceberg.
This is where the expertise of a seasoned agency, like Local Splash, becomes invaluable. By partnering with them:
You leverage their vast experience in managing PPC campaigns.

They handle the granular details, from keyword selection to optimizing ad spend.

You get the peace of mind that your campaign is not just running, but is continually refined for maximum ROI.
In essence, while the DIY approach has its merits, the complexities of a successful PPC campaign make a compelling case for entrusting it to experts. With a partner like Local Splash, you're not just buying ad space; you're investing in a strategic vision tailored to grow your fence contracting business.
Brand Your Business Name Social Media Platforms
Utilizing social media platforms is pivotal for marketing your fence contracting business. These tools let you connect with your target demographic, highlight your craftsmanship, and foster personal interactions with potential clients.
Facebook is a primary tool in the social media domain, ideal for engaging with the local community. Customize your business page, showcase completed projects, share customer testimonials, and interact promptly with user feedback. To augment your reach and lead generation, consider leveraging Facebook Ads.
Instagram, with its visual emphasis, is perfectly suited for spotlighting your best fencing endeavors. Post striking photos, incorporate relevant hashtags, and engage with home improvement enthusiasts to broaden your audience. Partnerships with local influencers can further amplify your brand.
LinkedIn is indispensable for professional networking. As a fence contractor, form connections with peers, real estate professionals, and home improvement entities. This can pave the way for valuable referrals. Actively share insights, demonstrate your expertise, and interact with the content of your connections to remain prominent.
TikTok provides a fresh avenue to display your work entertainingly and informatively. Craft short, engaging videos—like maintenance tips, installation time-lapses, or client testimonials—to enthrall viewers and pique interest in your services.
Maintain a consistent, professional demeanor across all platforms, ensuring the content mirrors your fencing enterprise's ethos. Encourage satisfied customers to share their experiences and amplify your brand's reach by tagging your business in their posts.
In essence, social media marketing is a powerful strategy for lead generation and brand promotion. Active engagement on platforms like Facebook, Instagram, and LinkedIn lets you exhibit your work, address inquiries, and roll out special offers, fostering a robust online reputation for your fence contracting business.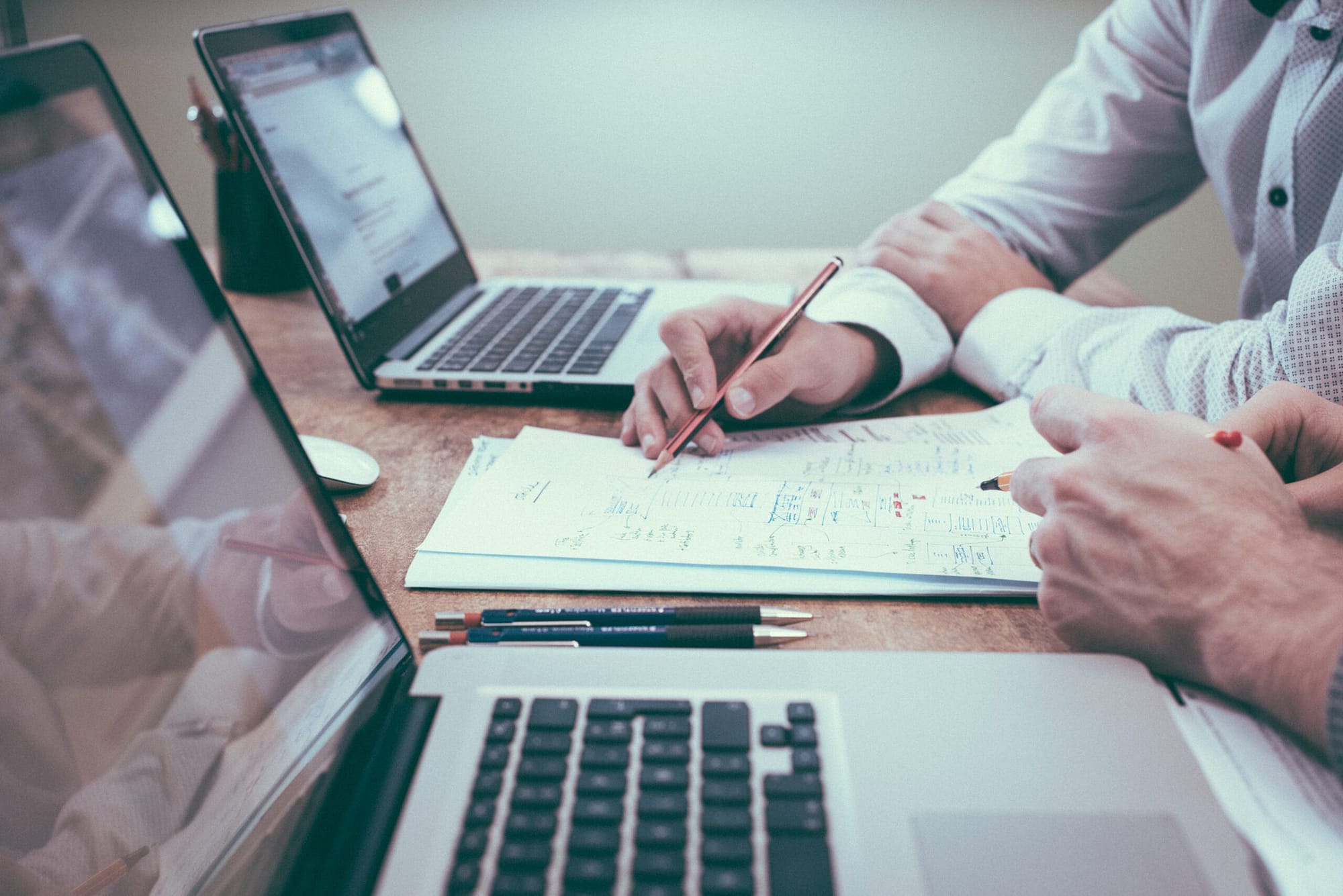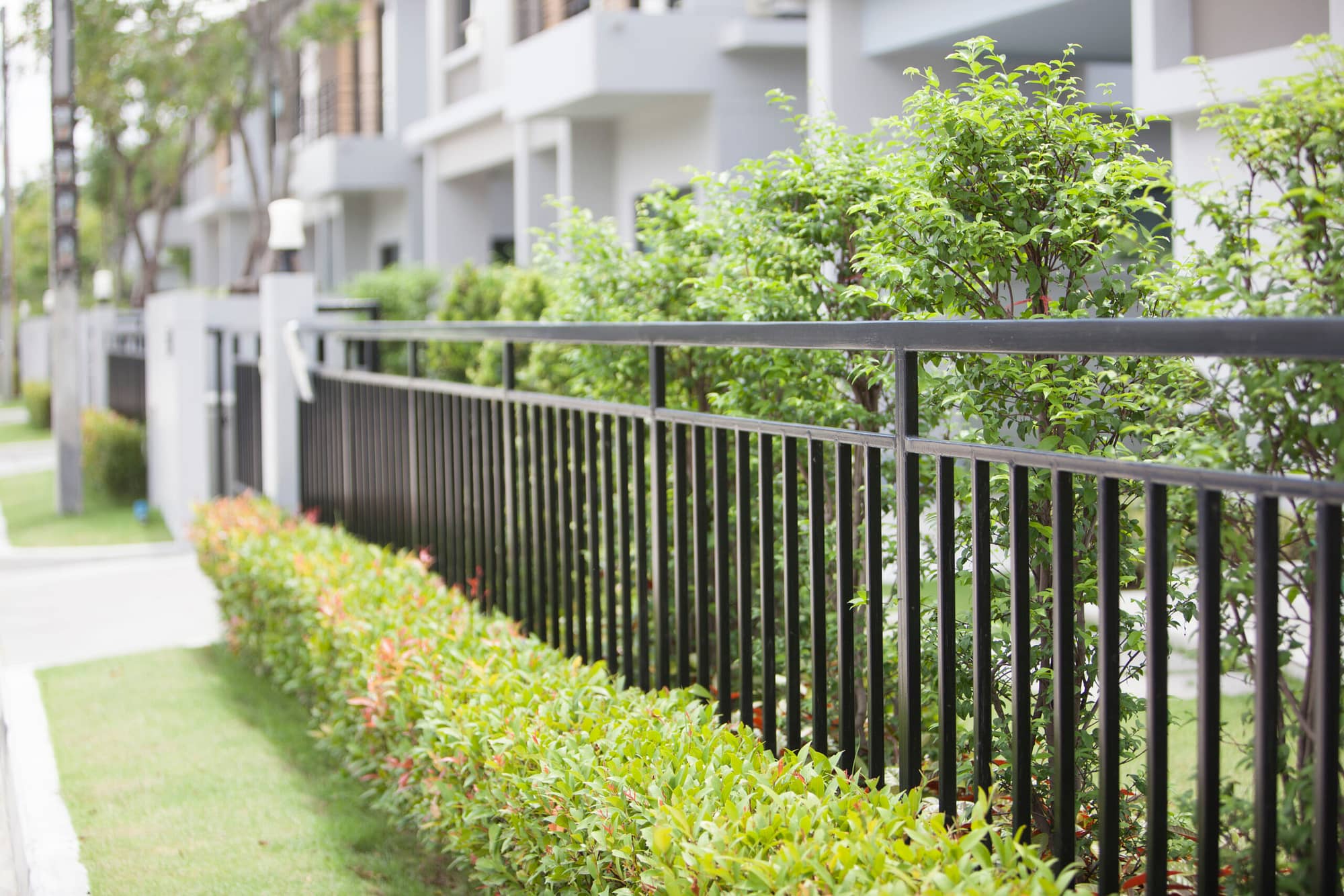 Local Splash: Build Your Business With Our Fence Contractor Marketing Tools
As we have seen, standing out is vital in the competitive world of fence contracting. Don't let your business blend into the background.
With the leading digital marketing agency Local Splash, elevate your brand's presence, drive more leads, and convert potential clients into loyal customers. When it comes to marketing strategy for your business, we're dedicated to your results with effective fence company marketing strategies. Our specialized online marketing tools tailored for fence contractors, are well-designed to generate more leads and sales, and give you the competitive edge you deserve.
Ready to leap ahead of the competition? Contact Local Splash today and watch your business soar to new heights!
How can I increase my fence company's visibility?
To increase your fence company's visibility, focus on your online presence, including creating a professional website and optimizing your SEO (search engine optimization). Any online platform that places your business in your market helps you reach more clients. Local listings on platforms like Google Business Profile and Yelp makes it much easier that paying customers find your business. Remember to gather positive customer reviews, as they highly influence your reputation and visibility.
What are effective advertising methods for fencing businesses?
Effective fence company advertising methods include online advertising (such as Google Ads and Facebook Ads), direct mail, local print ad campaigns, and vehicle wraps. You can also attend expos, home shows, and networking events to showcase your services more directly to potential customers
How to use social media for promoting a fence contractor business?
To promote your fence contractor business on social media, create engaging and visually appealing content that showcases your projects, offers tips and advice, and highlights customer testimonials. Use platforms like Facebook, Instagram, and LinkedIn to reach potential clients. Engage with your audience by responding to comments and messages and encourage them to share your content.
What strategies can improve customer retention for fencing companies?
Customer retention for fencing companies can be improved by providing exceptional customer service, offering ongoing maintenance services, and engaging in regular communication with your clients through email newsletters or social media updates. Additionally, create a referral or loyalty program to encourage repeat business and referrals from happy customers.
Are there industry-specific platforms to market a fence contracting business?
Yes, there are industry-specific platforms to market your fence contracting business. Some of these platforms include home improvement directories, online contractor referral services, and industry associations. Joining relevant associations can also provide networking opportunities, contractor discounts, and marketing resources that can benefit your business.
How to create a strong online presence for a fencing company?
To create a strong online presence for your fencing company, prioritize the development of a user-friendly and informative website with consistent branding. Include your portfolio, customer testimonials, contact information, and call-to-action buttons. Optimize your website for mobile devices and focus on SEO to ensure high search engine rankings. Additionally, maintain an active presence on social media platforms and engage with your audience.