Digital Marketing Strategies for Landscapers: Growing Your Lawn Care & Landscape Business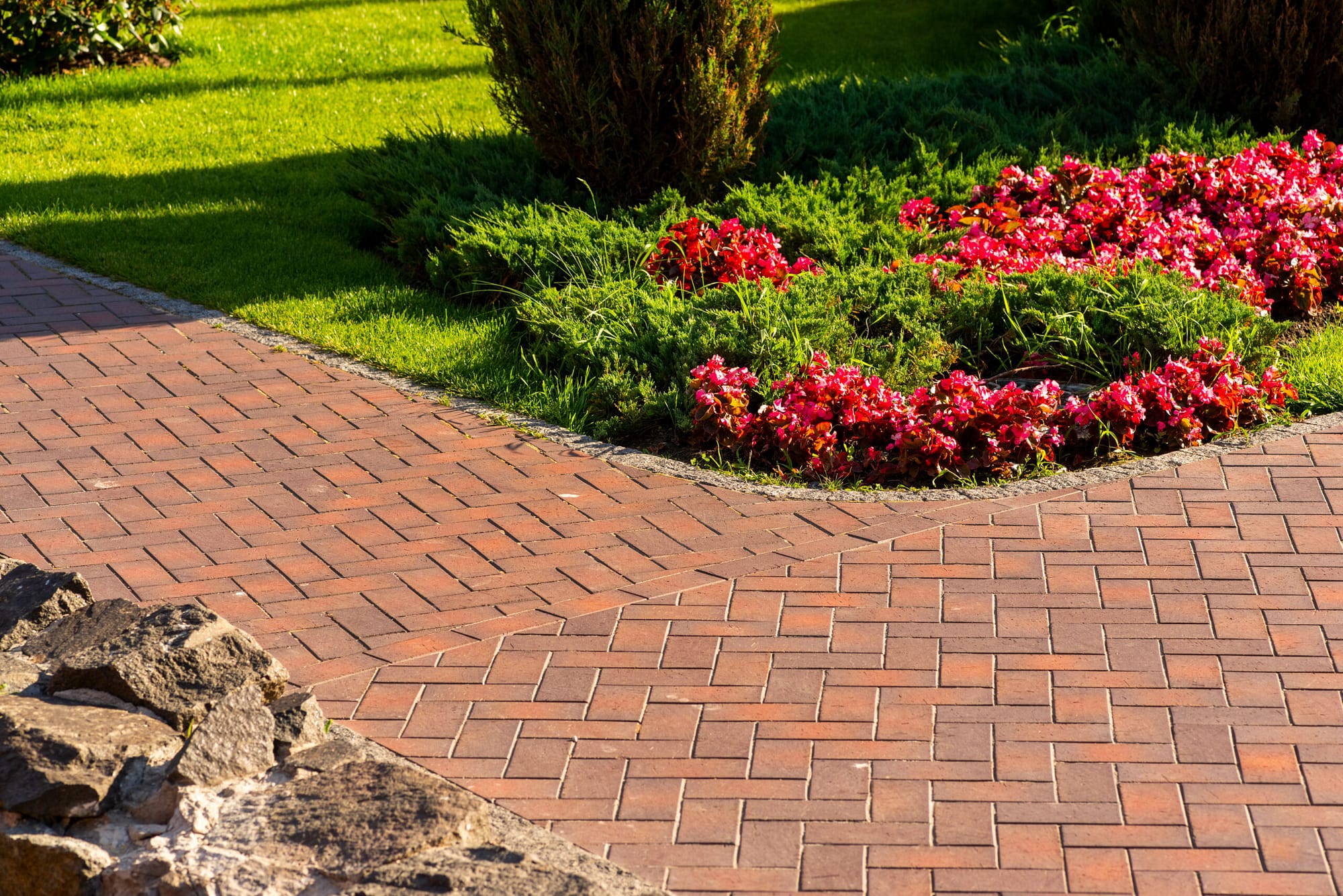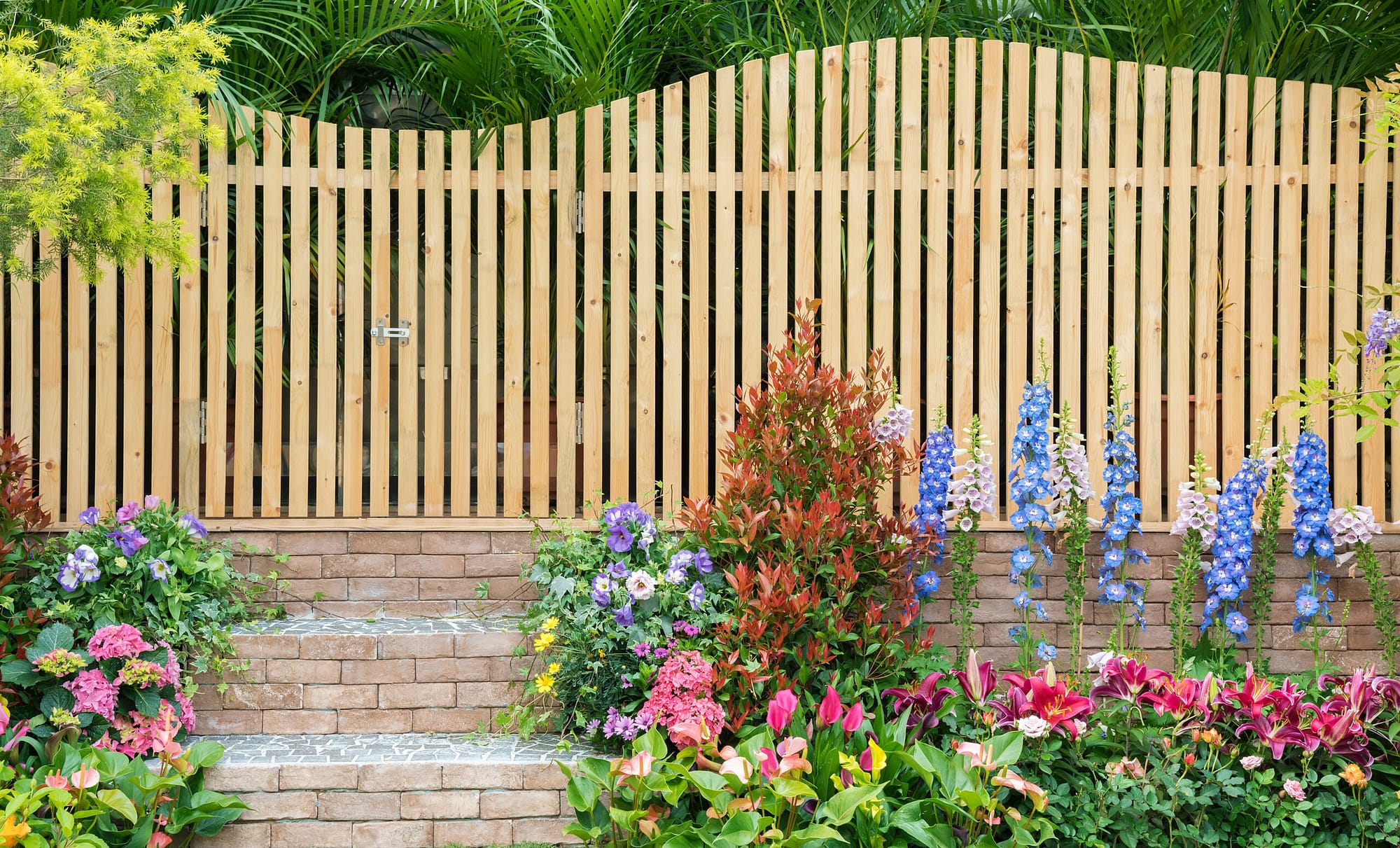 Landscape and Lawn Care: Growing Your Business Online
To grow your landscaping business in today's competitive market, it's not enough to solely rely on traditional advertising techniques. You need a mix of digital and offline marketing tactics. While digital marketing for landscapers is vital, blending it with traditional marketing methods can yield better results.
Landscape and lawn care businesses can benefit immensely from SEO (Search Engine Optimization). When a homeowner types "landscape business near me" or "landscaping services" on a search engine, you'd want your business to appear at the top. Regularly updating your Google Business Profile and leveraging Google local services ads can make a significant difference in your online visibility.
Further, utilize social media marketing to showcase your work and engage with both new and existing clients. Platforms like Facebook allow you to set up a business page, where you can share images of your recent projects, post business hours, and even set up Facebook Advertising targeting your local area.
Consider offline strategies like direct mail campaigns, distributing business cards with eye-catching designs, and fostering a referral program to encourage customers to spread the word about your impeccable landscaping services.
Essential Local Landscape Marketing Strategies
One of the most significant advantages of digital marketing strategies for landscaping companies is the ability to target specific local audiences. Local businesses thrive when they tap into the community they serve.
Lawn care or landscaping businesses that optimize their landscaping website for local search terms can ensure that local home and business owners can find them with ease. For example, potential customers might search for terms like "best landscaping company near me" or "landscape services in [your city]." By positioning your landscape business prominently in these searches, you ensure a consistent flow of new customers.
Building a strong profile on Google and Bing is also vital. This lets you list your business hours, display reviews from satisfied customers, and even showcase images of your work. Don't forget to update your Facebook business page and other social media platforms regularly, focusing on services you offer and client testimonials. Ask customers to share their experiences online, fostering a sense of community and trust around your landscape business.
Incorporate old school marketing strategies to complement your online efforts. Attend local events or fairs, distribute business cards, and use direct mail campaigns targeted at neighborhoods within your area. All these efforts combined help in strengthening your presence both online and offline.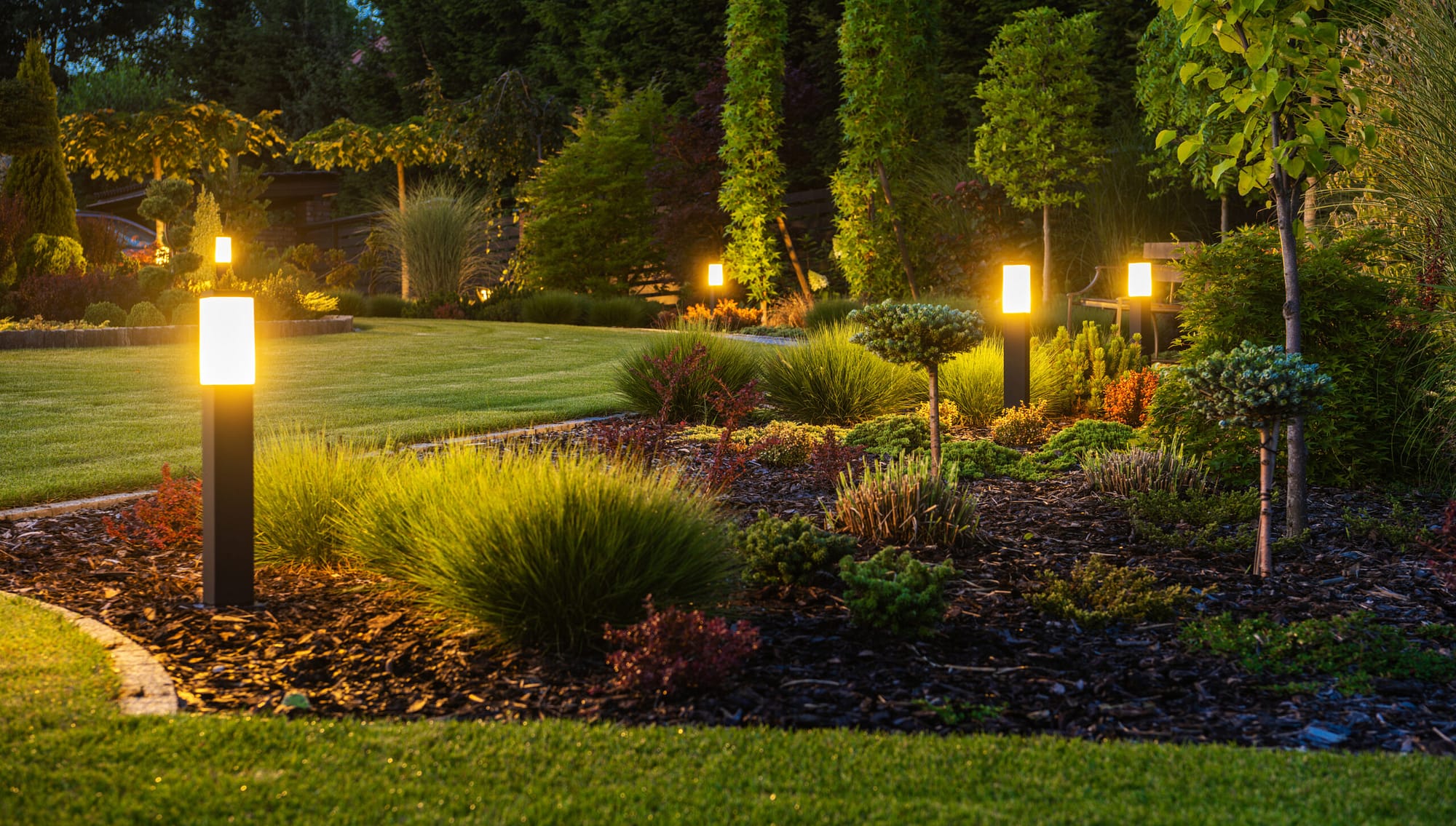 Lawn Care Marketing: Beyond the Basics
Advertising your mowing or trimming services is only one part of a broader spectrum of strategies that help showcase your expertise in lawn maintenance and differentiate you from competitors. Lawn care advertising is about narrating a compelling story about your brand.
For lawn care companies, online marketing services can be pivotal in capturing a larger segment of the market. The key lies in understanding the unique challenges and aspirations of small business owners in the landscaping domain and addressing those specifically in your marketing content.
Content marketing, for instance, can take the form of blogs or articles that provide marketing tips for lawns during different seasons. An article titled "7 Best Landscaping Tips for Summer" can position your brand as an expert, driving more lawn care business your way. Simultaneously, a marketing campaign on Facebook that targets local homeowners can draw attention to your seasonal offers or new services.
By integrating both offline and online marketing tactics, especially web marketing for landscapers, your lawn care business is not just about selling services but also about building relationships and trust within the community.
Engaging with Customers: Online and Offline
In the age of digital dominance, the power of face-to-face interactions shouldn't be underestimated, especially for local businesses. In-person marketing strategies like attending local trade shows, hosting workshops, or even just regular interactions with residential and commercial customers can be invaluable.
However, it's essential to ensure that your offline advertising techniques are in synergy with your online efforts. For instance, during a workshop on lawn maintenance, hand out business cards that have QR codes leading to a special offer on your website. Also, ensure that your business name and hours are consistent across all marketing materials.
Online, engage with your audience through social media. A Facebook advert or a post showcasing "lawn mowing tips for beginners" can prompt discussions and shares. Invite customers to share their experiences, perhaps with a hashtag related to your landscape business. Collecting reviews on platforms like Google Local Services Ads or Yelp can boost your online credibility.
By adopting a two-pronged approach – online and offline – a landscaping business can maximize their reach, ensuring they connect with their audience wherever they are.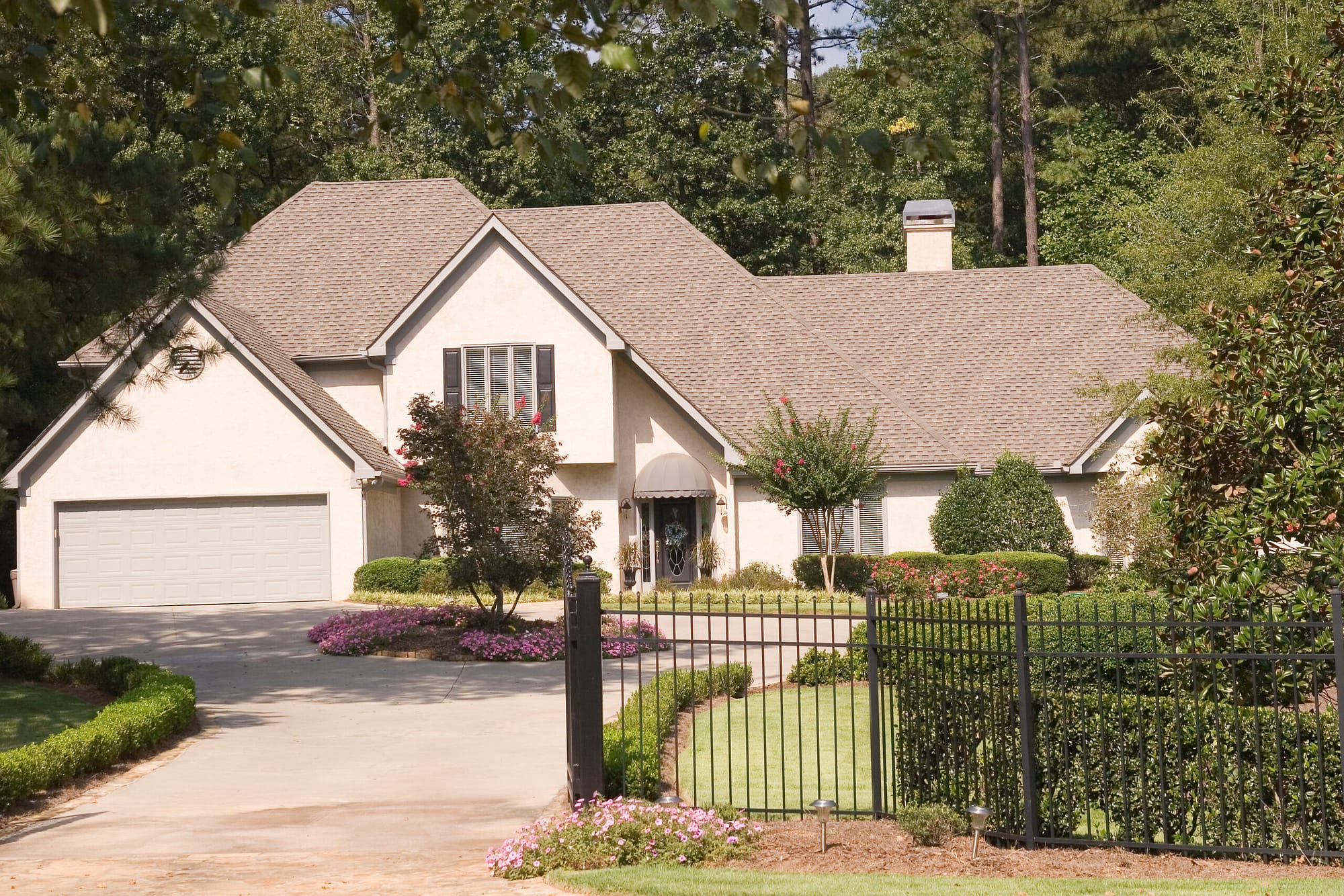 Referral Programs and Their Impact
While search engine marketing has numerous benefits for the landscaping industry, word of mouth remains one of the most powerful tools in your business strategy. Existing clients who've had a positive experience with your lawn care or landscaping services are likely to refer friends, family, or neighbors.
Your satisfied landscaping customers are your greatest marketing asset. Implementing referral programs will encourage customers to share their experience with friends and neighbors. This brings new customers to your landscape business. Offer incentives such as discounts on future services, or even small giveaways to those who refer new clients.
On your website, showcase testimonials from satisfied customers. A dedicated section titled "What Our Customers Say" can add authenticity to your service claims. Furthermore, suggest customers leave reviews on your Google page or Facebook Business Page, and major directories. This ensures when someone searches for "need a lawn care" or "lawn care services" in your service area, they find positive reviews about your services, further solidifying trust in your brand.
Email marketing is a potent tool in this regard. Regular updates showcasing your latest projects, combined with a call to action encouraging referrals, can have a substantial impact. Make sure to have testimonials or a section titled "what customers say" on your website to instill confidence in potential clients.
By merging traditional tactics like referral programs with modern online marketing strategies, you can plan for a more comprehensive reach and a stronger reputation in the market.
Direct Mail and Offline Marketing: Traditional Marketing Plan
While internet marketing strategies dominate the current landscape, traditional marketing methods can still play a significant role. These include methods such as direct mail campaigns, radio advertising, and even TV commercials. However, it's crucial to understand where these techniques fit within your marketing plan.
A business card handed out after a service can have your landscaping company online details and a QR code for promotions. Similarly, sending out direct mail with exclusive offers to local residents can draw attention to your products and services.
It's essential that all your marketing efforts, be it digital or traditional, echo the same message. This consistency ensures that your brand voice remains unified, providing a seamless experience for both new and existing customers.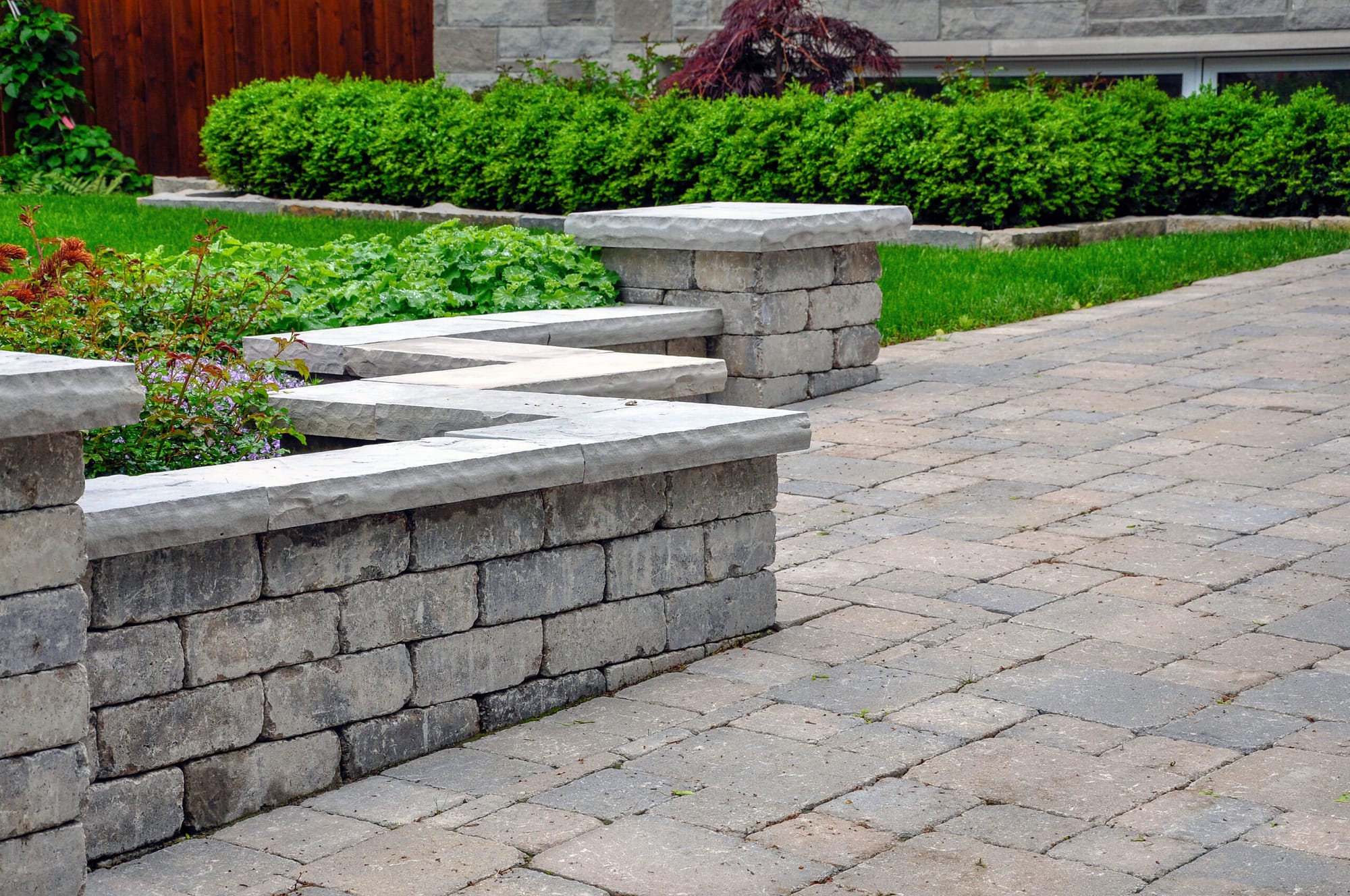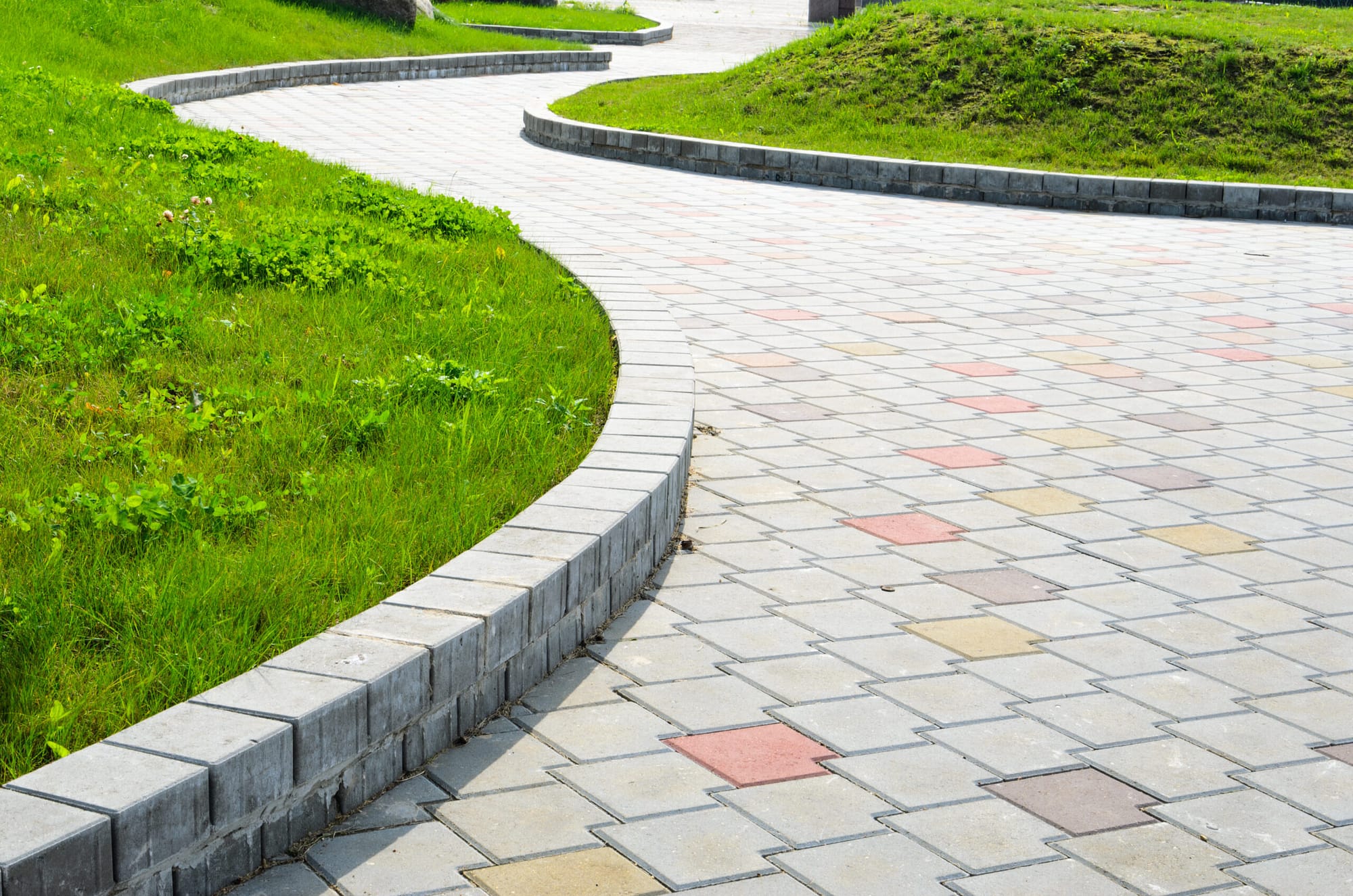 Optimizing Your Landscaping Website & the Power of Online Marketing
The digital age provides landscape companies a wealth of platforms and strategies to enhance their reach and engagement. Here's how you can leverage online methods to their fullest:
Landscaping Website Optimization: Your business website is often the first interaction potential customers have with your brand. Ensure it's mobile-friendly, offers a user-friendly experience, and contains compelling marketing content relevant to your audience. Additionally, integrating SEO strategies can enhance its visibility on search engines.
Social Media Marketing: Platforms like Facebook, Instagram, and Pinterest are invaluable attracting more customers. Regular posts showcasing your work, sharing landscaping tips, and engaging with your audience can drive significant traffic and interest. Don't overthink it — you're simply asking people to check out these landscaping jobs you did, with the hope of attracting property owners who like landscaping that's high quality.
Google Business Profile & Local SEO: Ensure your business is listed and optimized on Google Business Profile (formerly Google My Business). This platform not only enhances local visibility but provides a space for customer reviews, crucial for building trust.
Email Marketing: Regularly engage your existing and potential clients with newsletters, seasonal offers, or lawn care advice. Using segmented email lists, you can tailor your content to resonate more deeply with various segments of your clientele.
Paid Advertising: Utilizing platforms like Google PPC or Facebook advertising campaigns allows you to target specific demographics, ensuring that your marketing efforts are focused and yield a higher ROI (return on investment) for new business.
Content Marketing: Regular blog posts, infographics, or videos can position you as an expert in the landscapingfield. This not only drives organic traffic but helps in building trust and authority.
Engaging digital marketing experts like Local Splash that specialize in lawn care marketing strategies to grow your business can further streamline and optimize these efforts, ensuring you stay ahead of the curve and maximize your online potential.
Social Media Marketing for Landscape Companies
Social media marketing is no longer optional; it's essential, especially for a landscape business looking to make its mark. Platforms like Facebook and Instagram offer invaluable opportunities for showcasing your expertise through before-and-after photos, video tutorials, or live project walkthroughs.
Using targeted Facebook ad campaigns, you can directly reach potential clients within your service area. But remember, merely having a Facebook business page isn't enough. Engaging posts, customer reviews, and quick responses to inquiries can make a world of difference.
Similarly, Instagram stories and posts can highlight your landscaping and lawn care services in action. It's a visual medium, and showcasing vibrant gardens, well-maintained lawns, or intricate hardscapes can attract a broader audience.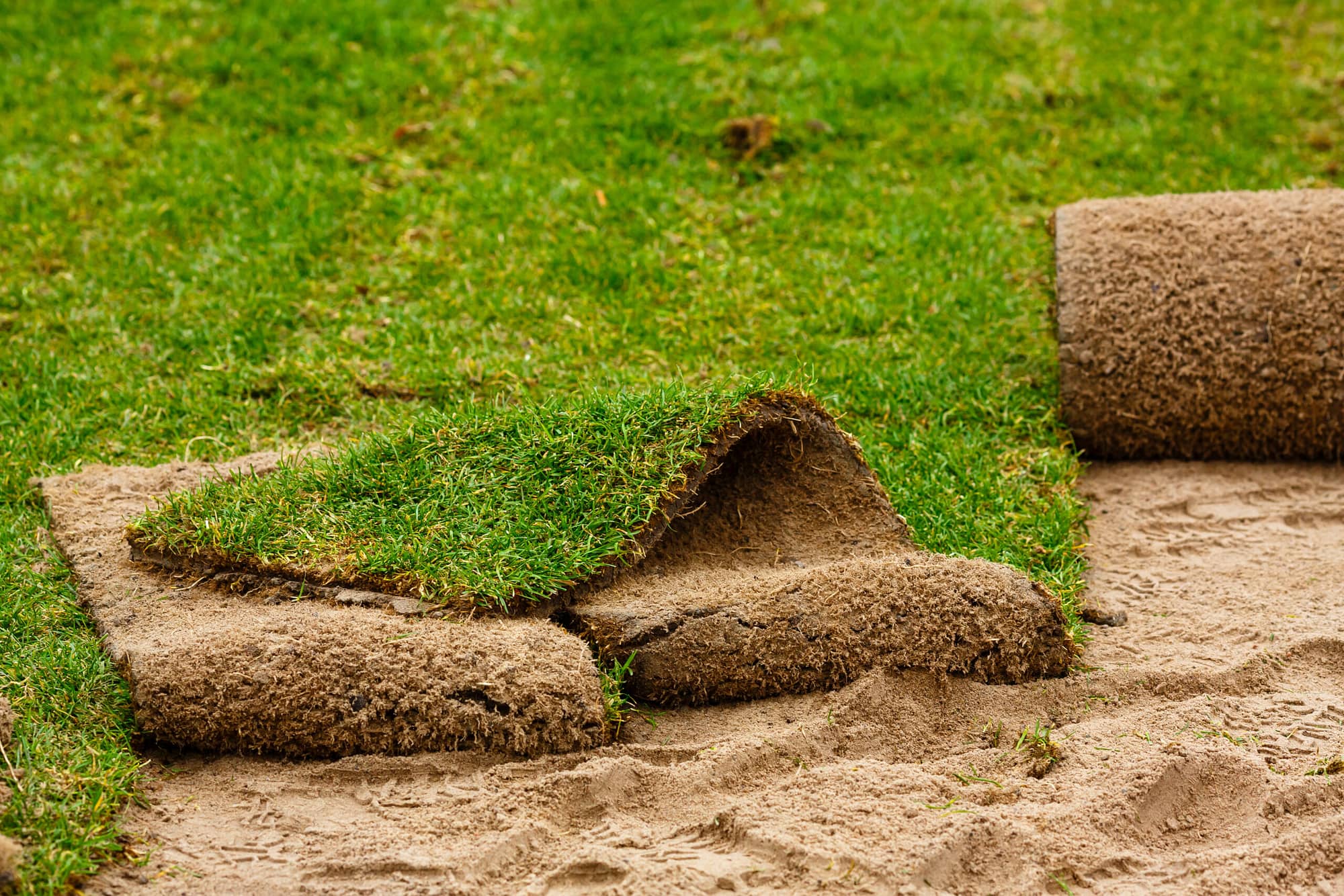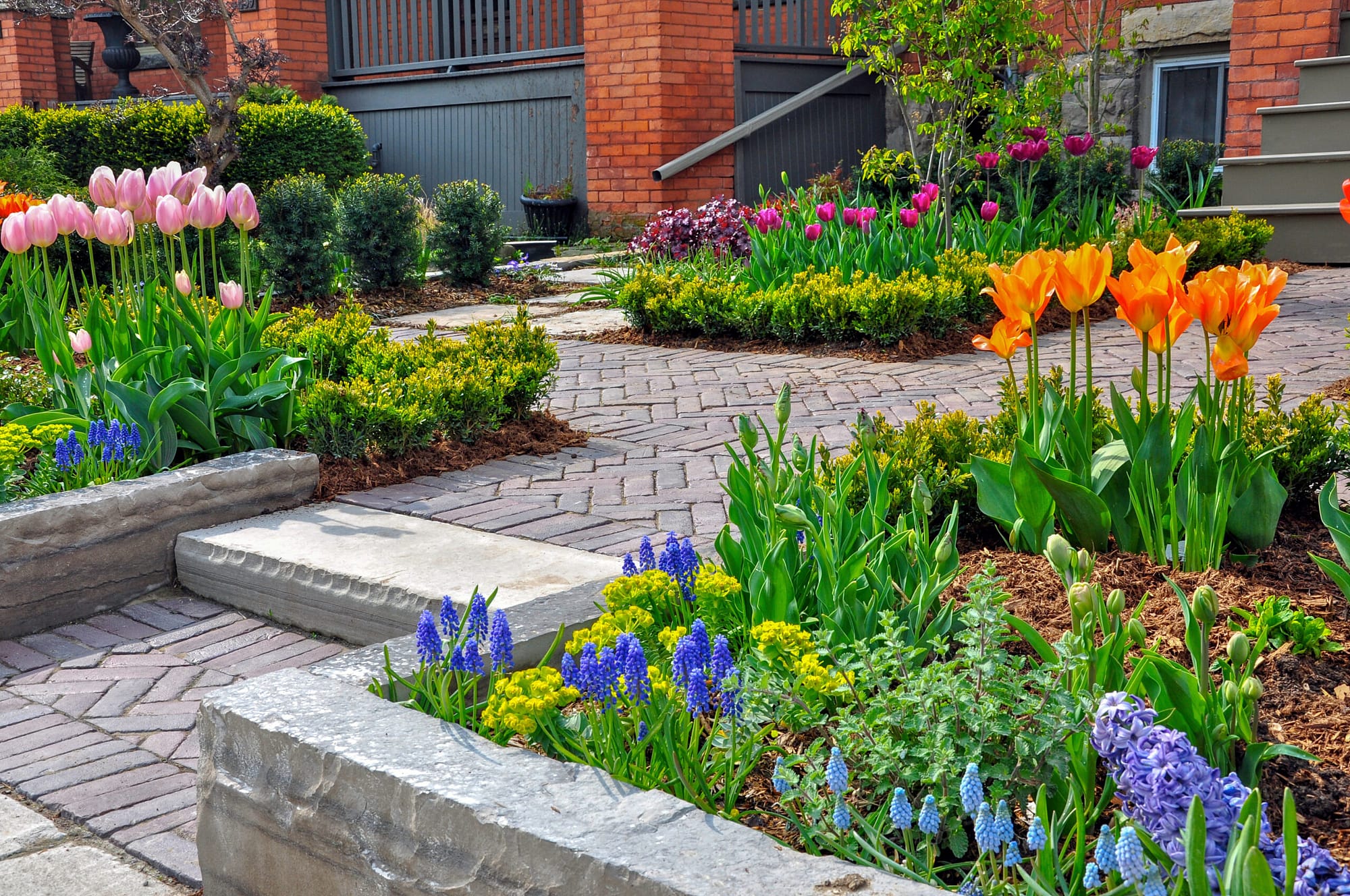 Marketing Ideas to Promote Your Landscaping Business
Landscapers have the unique advantage of visual appeal. Beautiful lawns, striking hardscapes, and artfully arranged flora are eye-catching, to say the least. However, making sure that the right eyes see them – and at the right moment – is where marketing for landscapers comes into play.
Engage with Existing Customers: A loyal customer base can be the cornerstone for referrals and repeat business. Using email marketing to send out loyalty discounts, or updates on new products and services, can keep you in their minds. Ensure that your profile across platforms stays updated, reflecting your most recent work and offerings.
Online Directories and Reviews: Sites like Yelp, Google Places, and Facebook allow customers to share their experiences. Encourage customers to leave positive reviews. Monitor these platforms to address any negative feedback proactively, showcasing your commitment to excellence.
Traditional Marketing: Beyond the digital realm, offline marketing techniques like direct mail, business cards, and participating in local events can have a significant impact, especially in fostering local community connections.
Collaborative Partnerships: Partnering with other local businesses or services can help in cross-promotion. For instance, a partnership with a local nursery or home improvement store can be mutually beneficial.
Continuous Learning and Adapting: The digital landscape is ever-evolving. Staying updated with the latest web marketing strategies and adapting them to your landscape business needs is crucial. DIY options like workshops and webinars are one way to go — but the more efficient way is to hire web marketing consultants like Local Splash who will ensure you're always at the forefront.
The Right Digital Marketing Company: Watch Your Business Grow
For many small business owners, especially those focused on lawn care and landscaping, the jargon of marketing on the internet can be overwhelming. That's where a digital marketing agency like Local Splash comes into play.
Selecting the right marketing partner can be a game-changer for your landscape business. We can you advise you on your marketing objectives because we have a deep understanding of how to leverage SEO and PPC campaigns. We ensure that when someone types "lawn care near me" or "lawn maintenance" into a search engine, your business pops up at the top.
The marketing consultants at Local Splash can also offer insights into which marketing campaigns resonate most with your audience, and which platforms (be it Google, Facebook, or even Google Adwords) give you the best return on your investment.