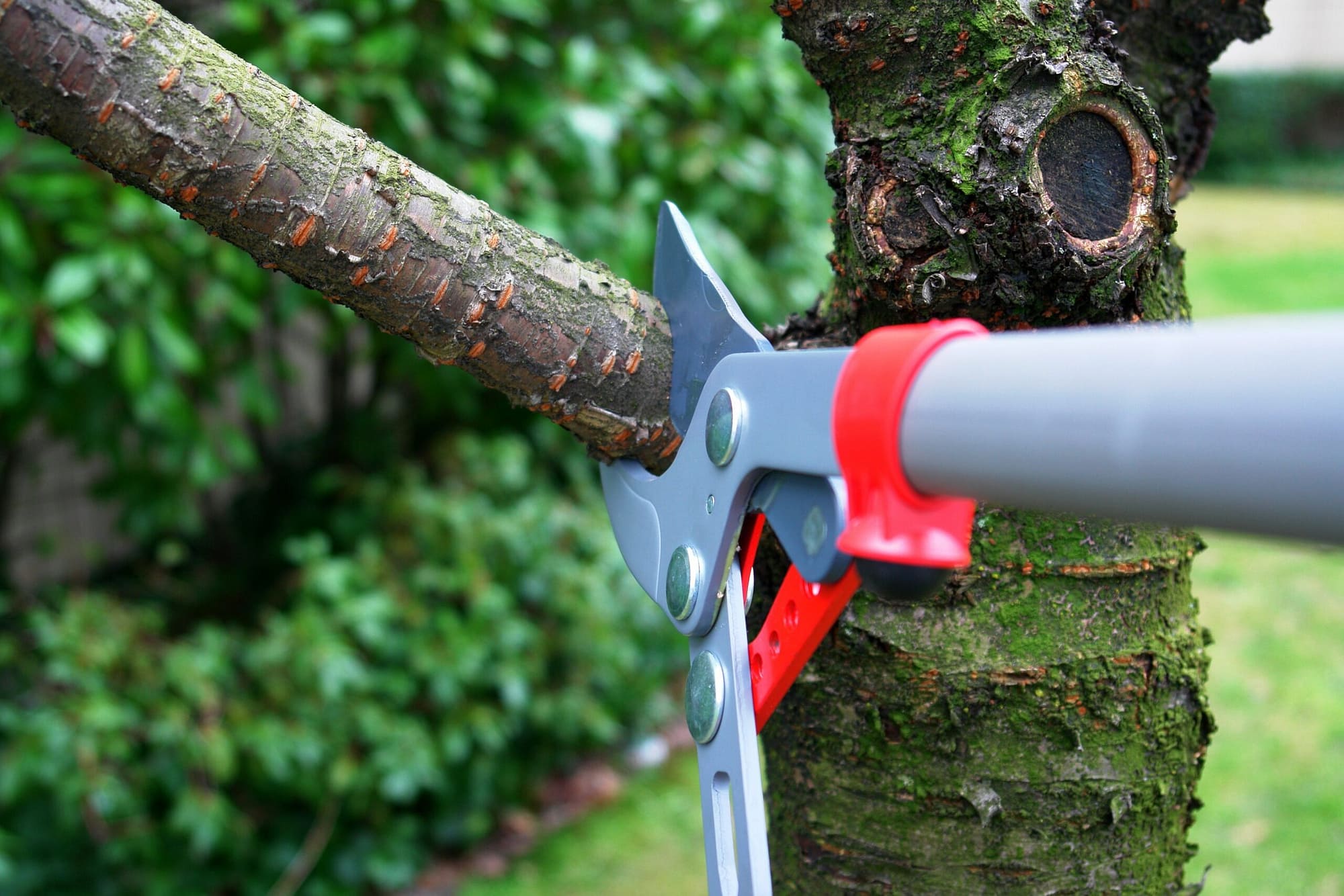 Tree Service Marketing Ideas for Attracting New Clients
There are a few tree service marketing tips you can do to improve your standing and become the top tree service in your market. Start by checking out your competition to see what makes your tree care business special (and superior). Having something unique about your service, called a Unique Selling Proposition (or USP for short), helps you stand out and makes your brand memorable. Make sure you shout out about this special thing everywhere you market your service.
Mixing up your marketing approach is important. Use online methods like getting your website to the top of search results, online ads, and posting on social media. Don't forget about offline ways too, like flyers, ads in local papers, or community events.
Keep an eye on how your marketing is doing. See what works and what doesn't, and adjust as needed. Update your plan when things change in the market or when new tree care industry trends pop up.
To sum it up, good arborist services marketing isn't just about knowing who you're selling to. You need a standout brand, use different ways to market, and keep checking how you're doing. With this approach, you're well on your way to a successful business focused on tree care!
Tree Service Marketing Strategy – Best Marketing for Tree Services
Developing Marketing Goals
Before you try to market your tree service business, you should establish clear marketing goals. Craft your goals to be SMART – Specific, Measurable, Achievable, Realistic, and Time-bound. This approach ensures that your goals can be tracked and adjusted accordingly. Some examples of marketing goals are:
Increase website traffic by 20% in the next six months

Boost lead generation by 10% in the next quarter

Improve conversion rates by 5% within a year
It's critical to review your progress regularly and modify your goals as needed.
Once you have your goals in place, it's time to choose the most effective promo strategies for your new tree service business. Carefully assess your target audience and market landscape to determine which elements will work best.
Marketing for a tree care business requires a multifaceted approach to ensure maximum visibility and engagement with potential customers. This includes paid advertising, local SEO, and social media. Your experienced marketing team at Local Splash can help you coordinate your efforts for maximum results. 
Remember, a successful marketing plan requires experimentation and adaptation. Test every marketing method, monitor their effectiveness, and fine-tune your approach to meet your marketing goals most efficiently.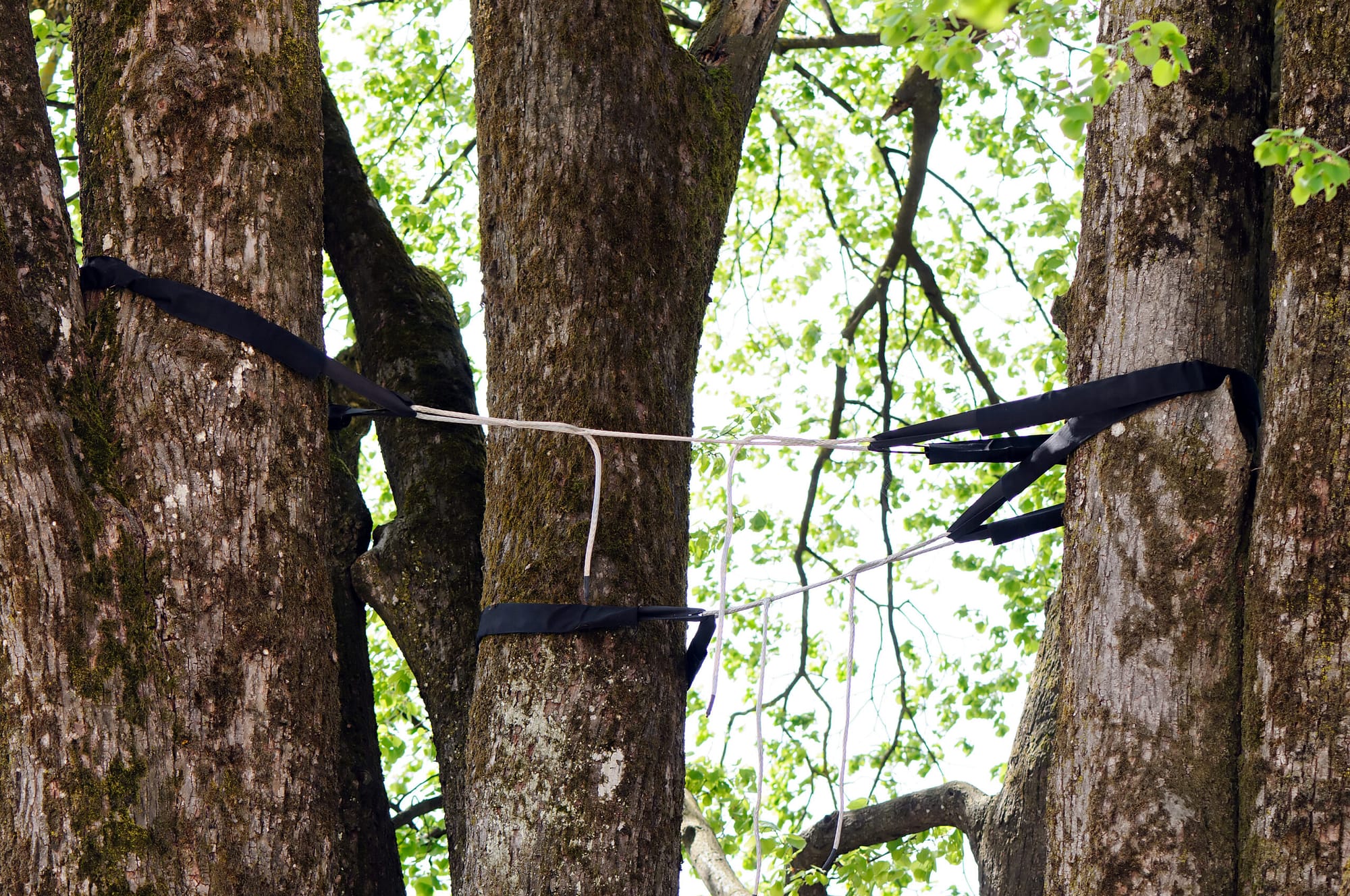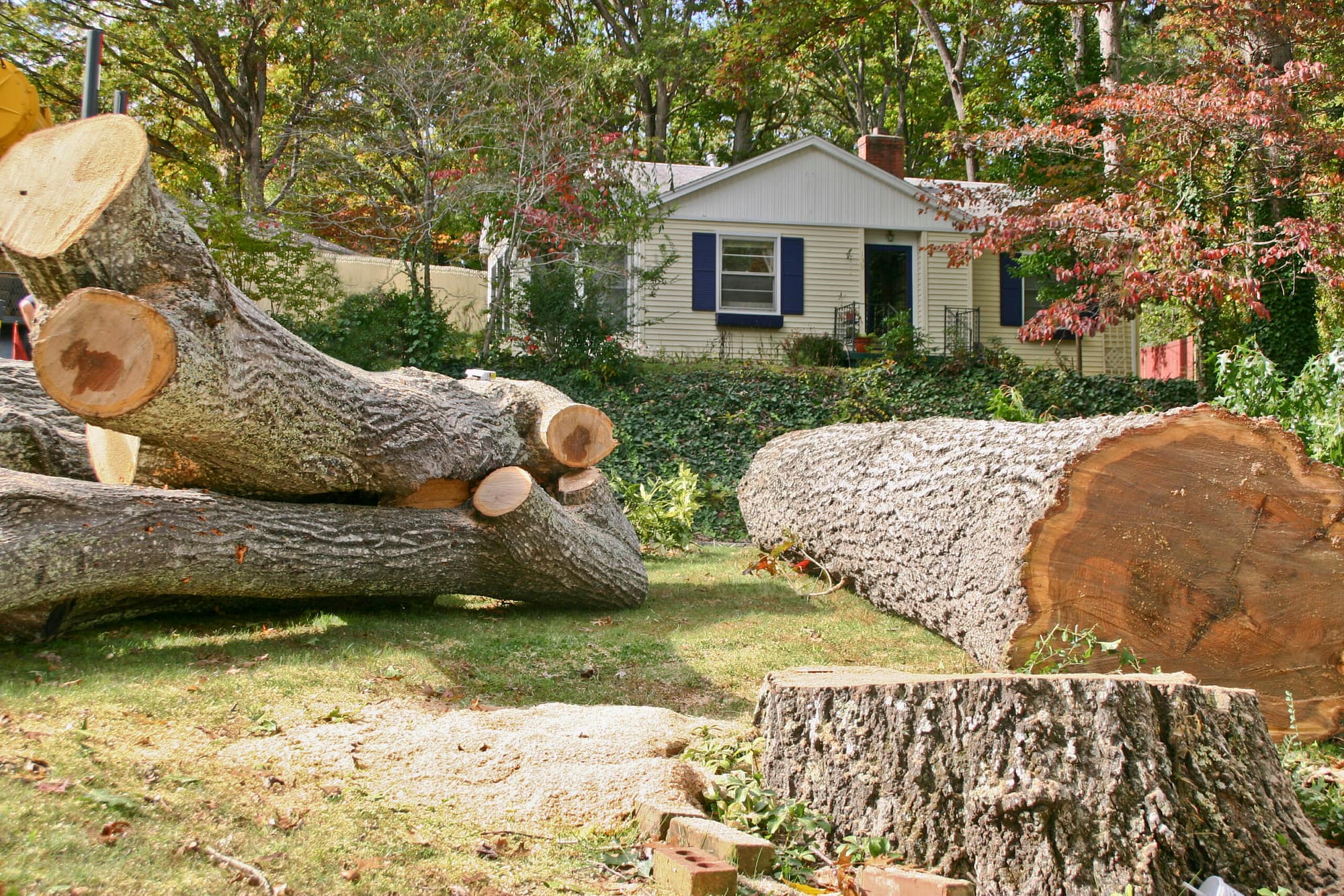 Effective Tree Service Advertising Ideas and Techniques
When it comes to promoting your arborist services business, effective advertising techniques are essential. By utilizing these strategies, you can attract more customers, increase leads for your business, and ultimately grow your business. 
By utilizing these advertising platforms and strategies, you have the opportunity to capture more leads and boost the visibility of your tree work. Never underestimate the power of effective advertising in growing and establishing your presence in the industry.
Let's discuss two popular advertising platforms that can help you achieve your marketing goals: Google Ads and Facebook Advertising.v
Tree Removal Advertising on Google
One of the most powerful and targeted platforms for advertising your tree service business is Google Ads. The main advantage of using Google Ads is its ability to reach potential customers who are already searching for tree trimming and stump removal services in their local area. You can set up a Google Ads campaign by:
Creating an account on Google Ads and setting up a budget.

Defining your target audience based on location, age, and other demographic factors.

Choosing relevant keywords that potential customers might use to find service providers in their area, such as "tree trimming," "tree removal," or "stump grinding."

Designing compelling ad creatives that present your unique selling points and call to action (CTA), urging potential customers to reach out to your business.
For a successful Google Ads campaign, it's essential to monitor the performance of your ads and make necessary adjustments to refine your targeting, ad creatives, and bidding strategies.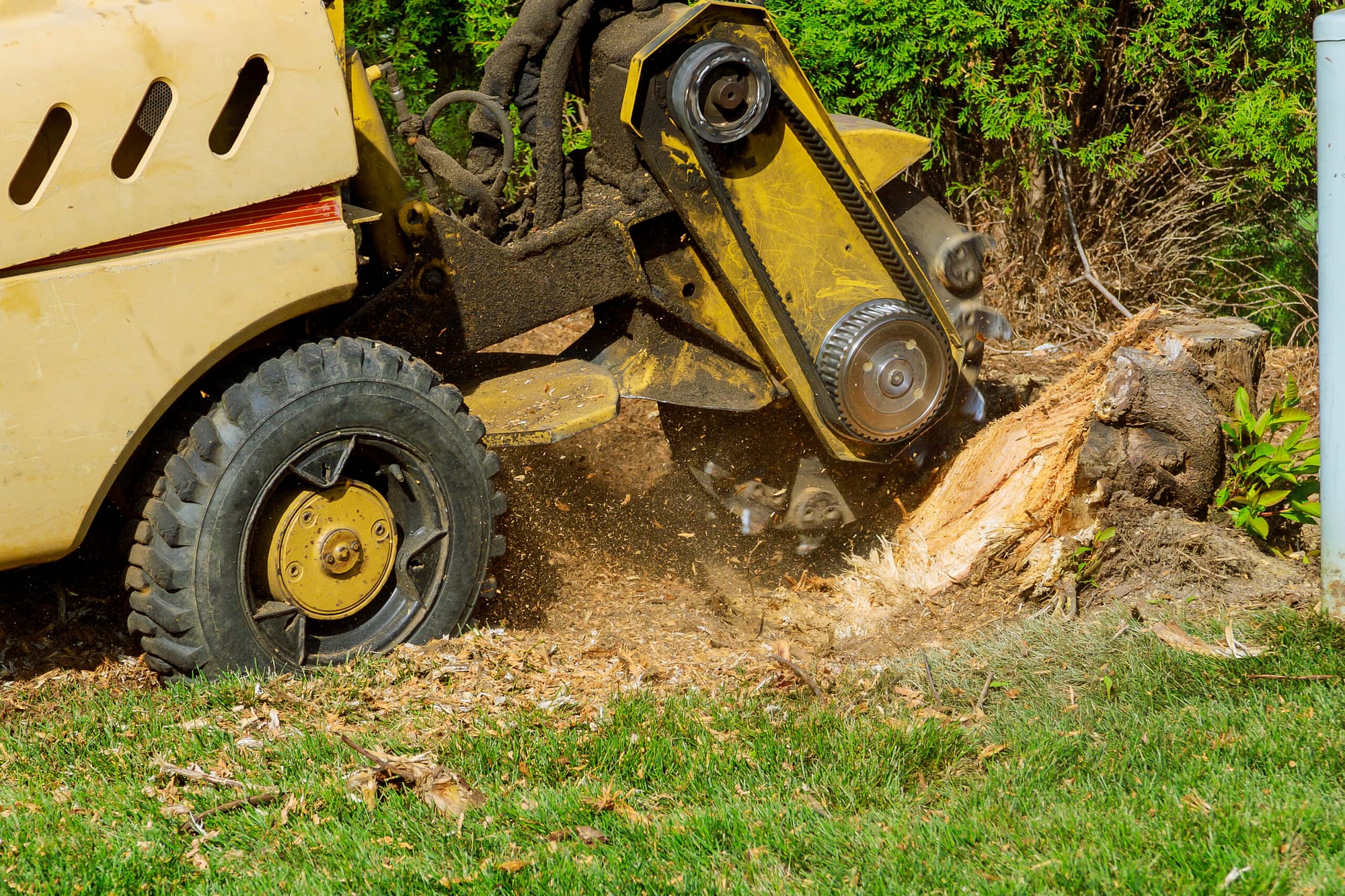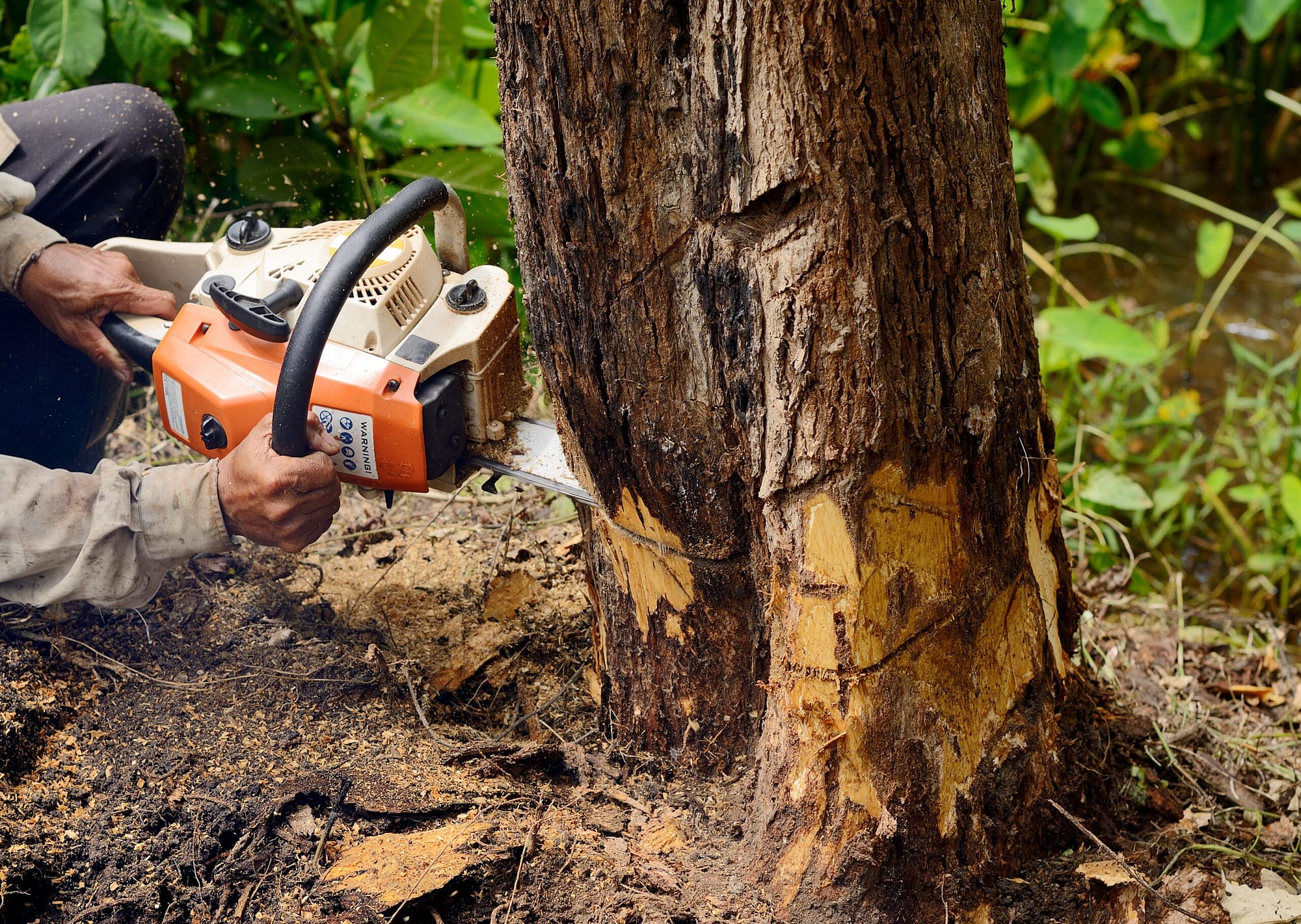 Tree Service Ads – Marketing on Facebook 
Another excellent platform to advertise your business is Facebook. Facebook Advertising allows you to target your ads to a specific audience by using demographic, interest, and behavior-based filters. You can create Facebook ads by:
Begin with Facebook Business Manager, ensuring it's linked to your Facebook page and ad account.

Customize your Audience. While Google focuses on keywords, Facebook lets you dive deeper. Specify your audience not just by age and location, but also by specific interests and behaviors. This allows for more personalized targeting towards those who may be in need of your service.

Craft ads that don't just tell, but show your services. Utilize a combination of visuals and concise text to underline why your business stands out.

Consider a variety of ad types. Tailor your ad presentation according to what you're aiming for. Carousel ads can be great for a portfolio display, while video ads can narrate a story or provide a behind-the-scenes look at your services.
An essential aspect of Facebook advertising is to continuously test and optimize your ads. This includes split testing different ad creatives, targeting settings, and bidding strategies to find the right combinations that work best for your business.
Let's discuss two popular advertising platforms that can help you achieve your marketing goals: Google Ads and Facebook Advertising.v
How to Maximize Your Tree Service SEO
Understanding Search Engine Optimization
vSEO, or Search Engine Optimization, is a crucial aspect of online marketing. It involves optimizing your website to rank higher in search engine results, making it easier for potential customers to find your tree trimming and maintenance business. By implementing good optimization practices, you increase your website's visibility, organic traffic, and leads.
To improve your tree service website's search engine optimization, focus on incorporating relevant keywords and phrases in your content, such as "tree removal," "tree trimming," or "tree service near me." Optimize your website's meta titles and descriptions to be informative and entice users to click on your links.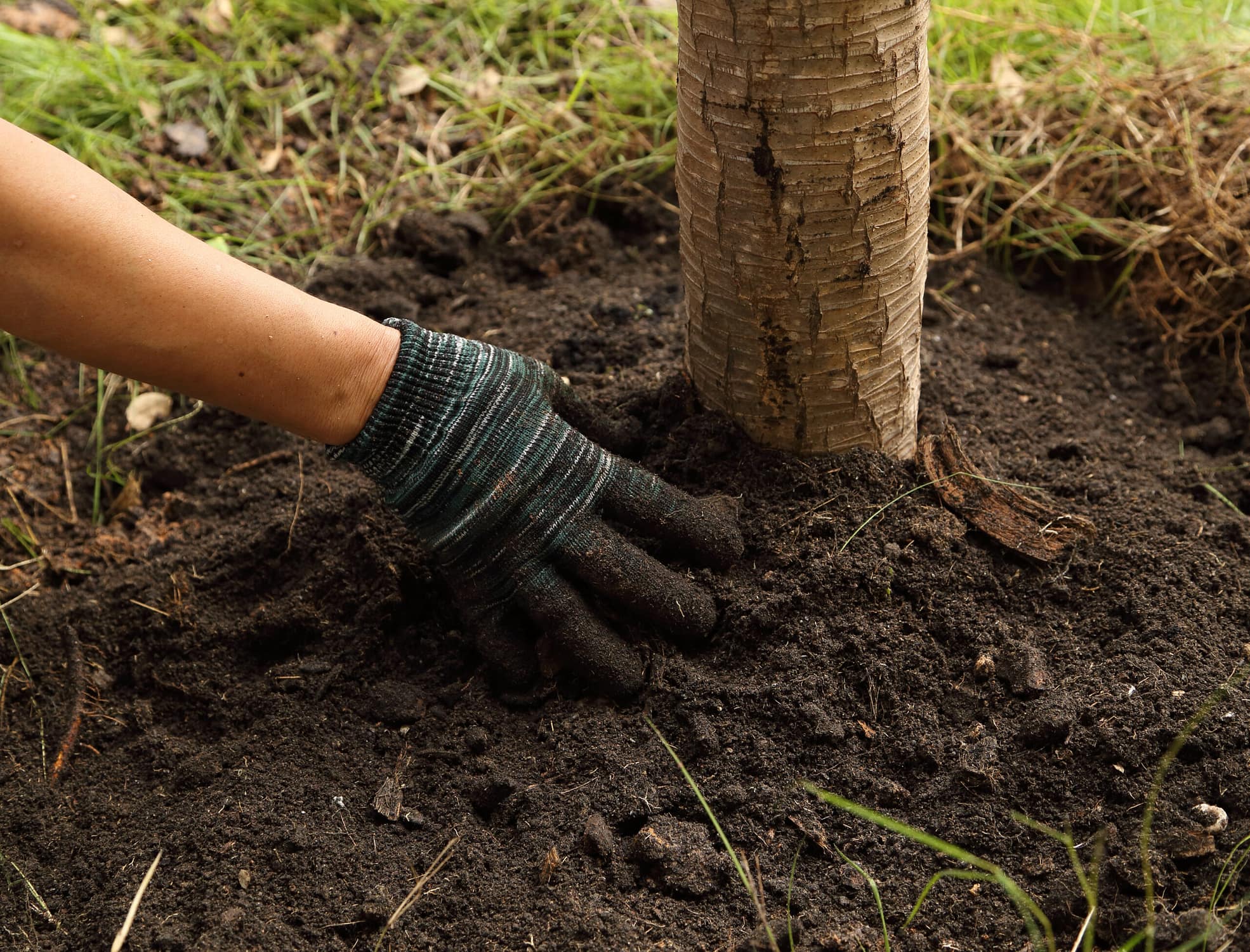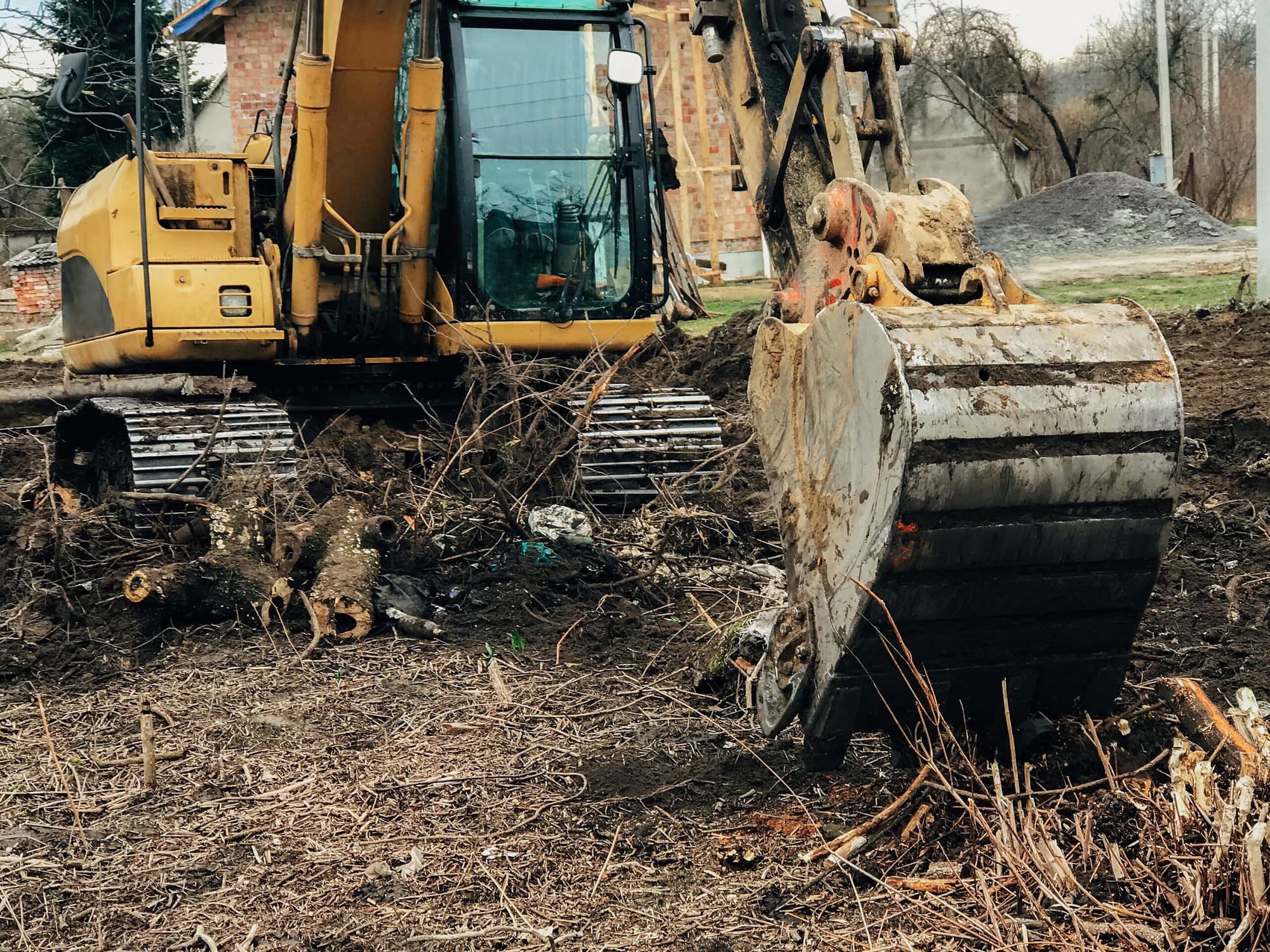 Local SEO for Tree Service Business: Build a Business Profile
As a tree trimming and removal service business, you likely serve a specific geographic area. Therefore, it's essential to concentrate your marketing efforts on local search in Google and Bing. Building your online presence in the local market can help you compete with more prominent competitors and attract customers from your community.
Establishing and optimizing your Google Business Profile (previously Google My Business listing or GMB) enhances online visibility and credibility for the local search results. To optimize your profile, ensure you claim or create your business listing. Fill in all vital details like business name, address, phone number, website, operational hours, and service areas, keeping them updated. 
Showcase your expertise by uploading high-quality photos and videos of your team, equipment, and projects. Furthermore, cultivate a positive online reputation by encouraging customer reviews and responding to them professionally, whether they're commendations or concerns. Positive reviews not only enhance your reputation but there's a good chance they boost your efforts in Google local and Bing Local results.
List your business in local directories and online business listings to increase your online presence and credibility. Ensure consistent NAP (Name, Address, Phone) information across all citations to improve local search rankings.
By focusing on local and organic search engine optimization for your business, you can effectively reach potential customers searching for your services, leading to increased leads and revenue. Keep track of your website's performance in search engine rankings and continuously refine your strategies to maintain and improve your online presence.
Increase Online Presence with a Tree Service Website
A well-designed and professional website is an essential part of your tree service marketing plan. It serves as the online face of your business, allowing potential clients to find and learn more about your services. To ensure that your website accurately represents your brand and delivers a positive experience, consider the following aspects:
Ensure your website has a responsive design that functions seamlessly on all devices (desktop, smartphone, tablet). Structure your content for easy navigation, making it easy for potential clients to locate essential information. Engage visitors with high-quality images and videos. Use your content to detail your services and qualifications, and to position yourself as an industry expert.
By focusing on these key elements of your online presence, you will effectively market your business and attract potential clients searching for reputable providers.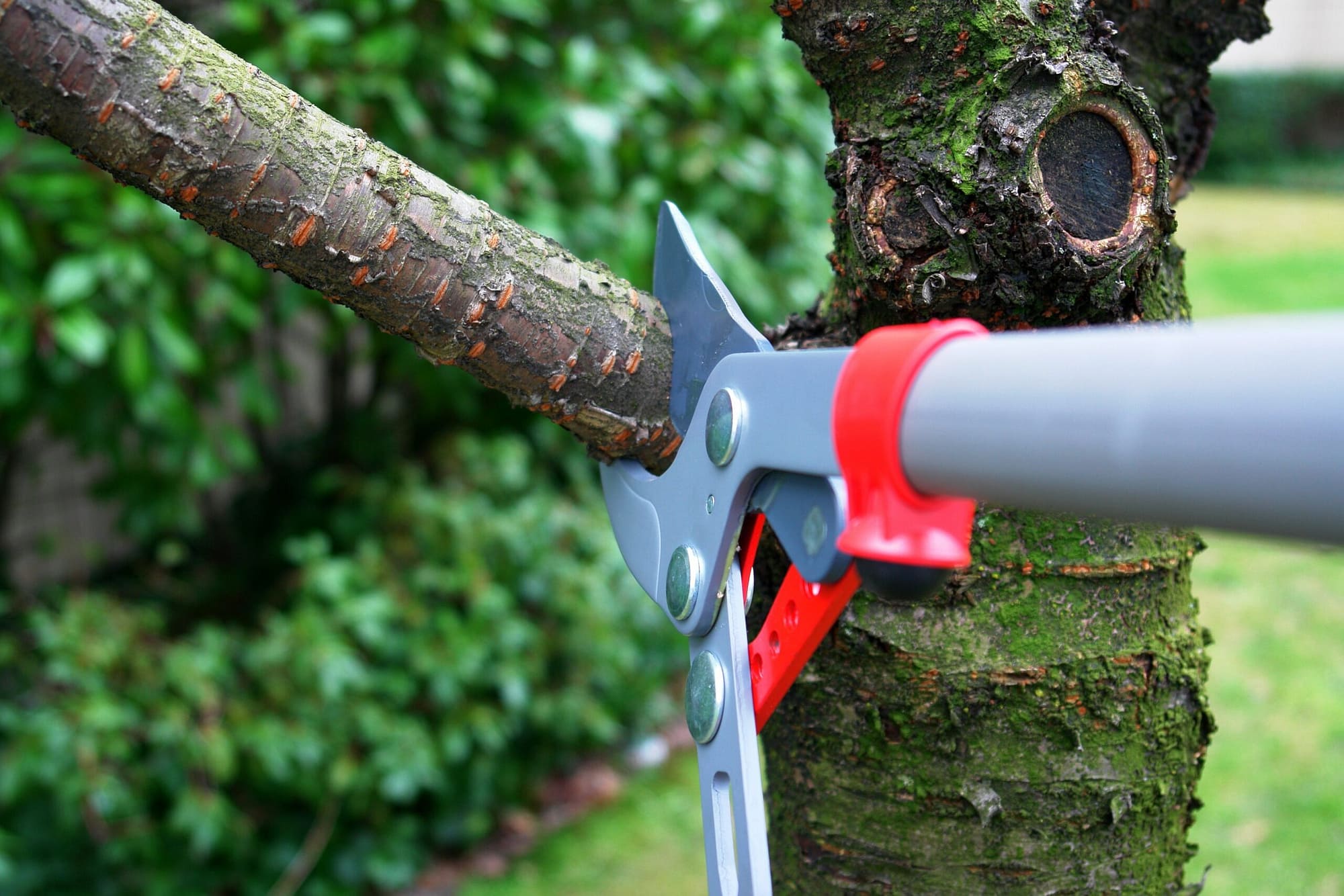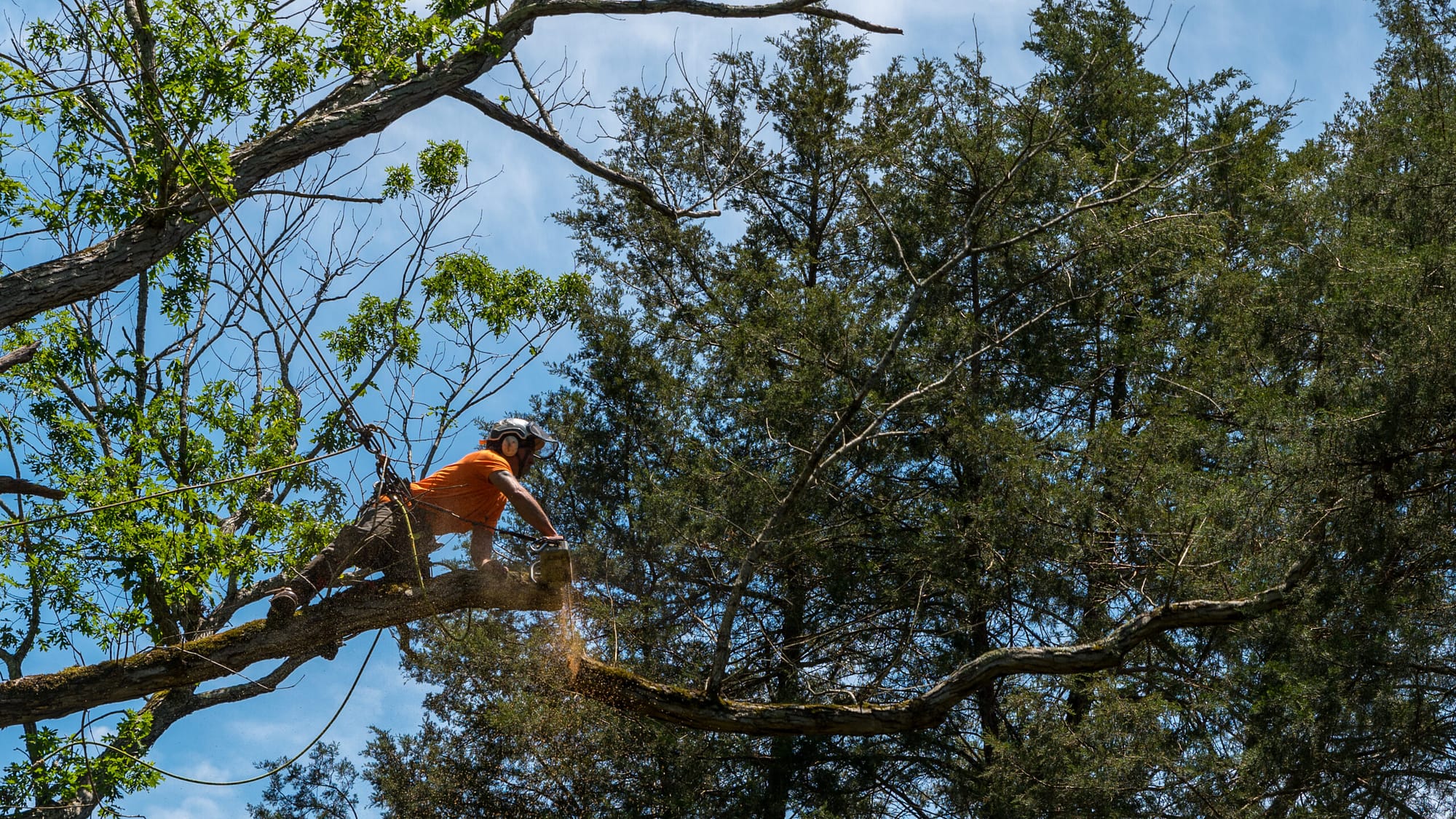 Social Media Marketing: Increase Your Tree Service Leads
Utilizing social media platforms can greatly improve your company's brand awareness and reach a wider range of potential customers. Effective social media marketing requires consistency and engaging content tailored to your target audience. The right marketing approach will attract new tree service customers and grow your company's influence. 
Create a social media presence and boost by sharing relevant industry articles, showcase project photos and videos, engage with audience comments and messages, and collaborate with local businesses in your field. You can promote new services or talk about your care services.
Don't feel like you have to rely on the same marketing as your competitors — especially if all they're doing is price wars with low-cost tree service deals. One of the best ways is to think about the viral aspect of your stories. You can offer tips for tree care, raffle a free tree service to a homeowner who needs tree trimmer — good ideas to help your word-of-mouth marketing. 
Or do something for your existing customers on their next service and then post a story about it. Remember,"Repeat business is the least expensive customer to acquire." To ensure your social media campaigns remain successful, track your engagement metrics and adjust your strategy accordingly.
Maintain a Facebook Business Page or Instagram
Both Instagram and a Facebook Business Page are valuable tools for converting new business for your tree services, finding new customers and staying connected with existing ones. To optimize your page for maximum engagement, post engaging content and ensure the page includes key details like your contact information! 
With consistency and dedication to maintaining an active Instagram and Facebook Business Page, you can promote your business on social media for increased brand visibility, customer engagement, and ultimately, business growth.
Local Splash, Your Tree Service Marketing Agency
As we have seen, successful tree service marketing involves understanding your audience, differentiating from the competition, and employing a mix of both online and offline tactics. It's about staying agile, monitoring effectiveness, and adapting as trends and market needs shift. 
That's where Local Splash comes in. As leaders in digital marketing services, especially for service industries, we shine irrespective of the market size. Our expert marketing team offers a comprehensive approach tailored to your unique needs. Whether it's fine-tuning SEO strategies, amplifying social media presence, or crafting bespoke advertising campaigns, Local Splash provides customizable solutions that deliver.
Trust in our expertise to steer your tree care business towards unparalleled growth. Grow your business today and help your business with a partner on your side. We look forward to helping you reach your business goals.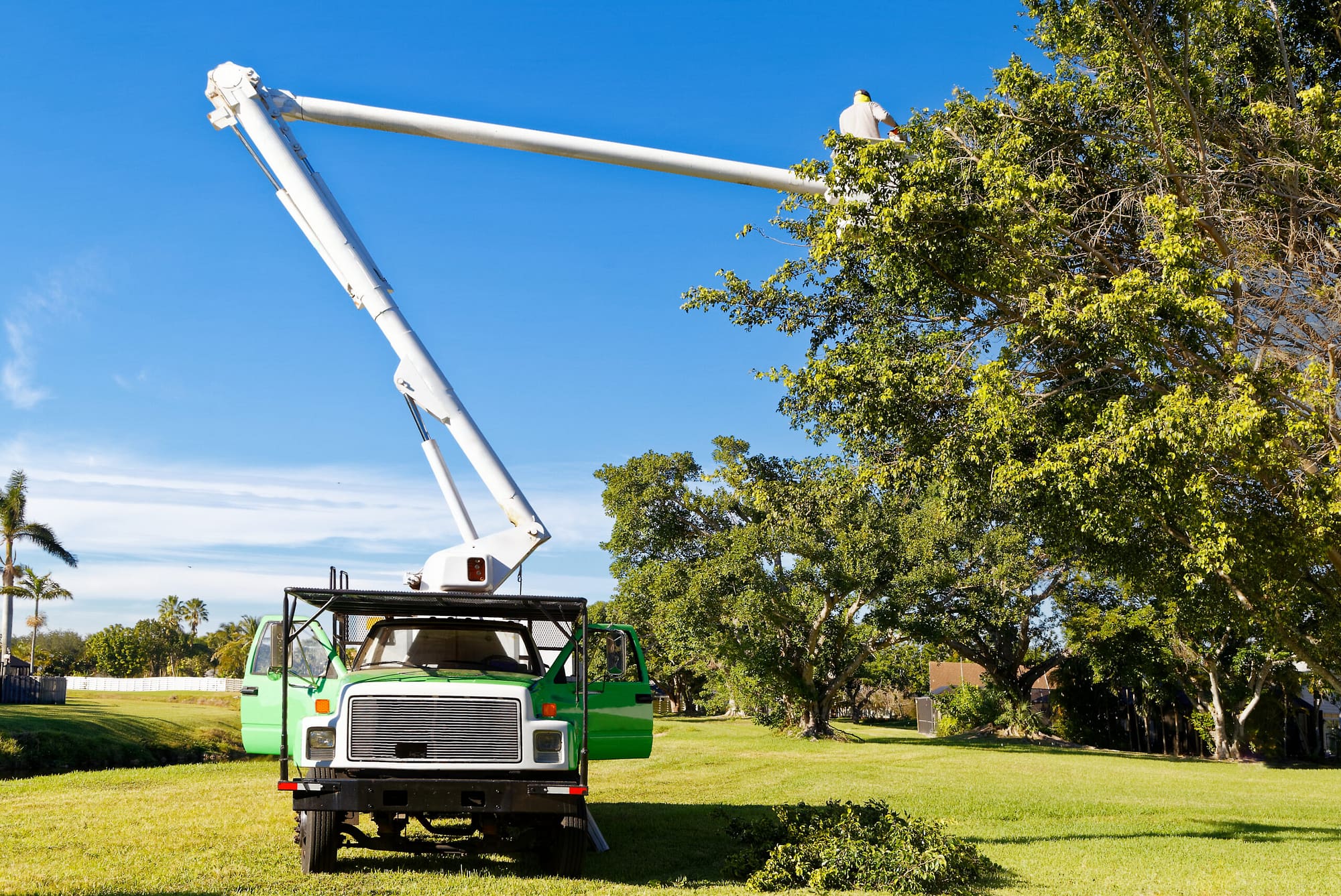 What are the best marketing strategies for a tree service business?
When it comes to marketing a tree trimming and removal business, knowing your ideal customer is crucial. Determine whether you serve residential or commercial properties and identify their average income and preferred communication channels. Traditional marketing includes leaving marketing materials in key placements so your target customers find them… More effective strategies include creating a strong online presence, utilizing local SEO, and engaging with customers on social media platforms like Facebook. By analyzing customer feedback and studying market trends, you can drive more business for your tree service marketing tactics.
How can I generate leads for my tree service company?
To generate leads for your company, consider investing in online marketing, such as search engine optimization (SEO) and pay-per-click (PPC) advertising. Establish relationships with local communities and businesses, offer referral incentives, and maintain a solid reputation by providing exceptional customer service. Don't forget to monitor and measure your marketing efforts to ensure effectiveness.
What are some successful tree service marketing examples?
Successful tree company marketing campaigns usually focus on addressing specific needs or niches in the market. These may include highlighting specific services, such as tree trimming or removal, and using targeted messaging on social media platforms, ads, or promotional materials to appeal to potential customers. Other successful examples involve collaborating with local businesses or organizations, sponsoring events, use email marketing, and participating in community activities to increase brand visibility.
Which marketing companies specialize in tree service businesses?
There are several marketing companies that specialize in helping arborist service providers. While specific company names may vary, look for agencies with experience in local SEO, digital marketing, and a track record of marketing for tree service companies. Also, seek out companies (like marketing experts Local Splash) that fully understand your target market and can develop customized strategies tailored to your needs.
How effective is digital marketing in the tree service industry?
Digital marketing has proven to be an effective method for increasing the visibility and reach of building successful tree care businesses. Through a combination of SEO, PPC advertising, content marketing strategy, and social media, you can attract more leads and convert them into customers. Keep in mind, though, that the effectiveness of your marketing effort depends on proper implementation and adaptation to your target audience's preferences.
What are the trends in the growth of the tree service market?
The tree servicing market is expected to continue expanding due to increased awareness of the importance of tree care and maintenance, as well as the growing demand for certified arborists. Additionally, sustainability and eco-friendliness are becoming vital factors, potentially driving the adoption of environment-friendly practices and technology in the industry. To stay competitive, stay up-to-date on industry trends and continuously evaluate and improve your marketing strategies accordingly.