Window Cleaning Website and Local SEO: Start the Online Presence of Your Window Cleaning Business
There's a lot of hype around digital marketing delivering new customers at the "click of a button" but you should avoid those types of approaches as the last thing you want to do. The fact is, you can build your business starting with a clear foundation and solid, proven plan.
Your website is the digital storefront of your window cleaning business. It's the first impression many potential clients will have with a small business, so it must look sharp and function smoothly. Start with a user-friendly design that clearly displays your services, pricing, business information, and contact details. And because so many people browse using their phones these days, ensure it's mobile-friendly so it looks good and loads fast, regardless of the device.
Now, having a great website (WordPress is a good platform) is one thing, but ensuring people can find it is another. That's where using local SEO (Search Engine Optimization) comes in. It's like the sign outside your shop and in every window, guiding customers to your door. You can't market a window cleaning business without being visible to your potential customers. Use relevant keywords related to window cleaning and your specific location.
For example, if you're based in Denver, terms like "Denver window cleaning services" or "Best window cleaner in Denver" could help you rank higher in search results. Make sure these keywords appear naturally in your website's content, from service descriptions to blog posts. By investing in a solid website and smart SEO practices, you lay the groundwork for an online presence that truly works for your business.
Leveraging Local Search: Google Maps and Directories
In the world of window cleaning, your next big client might just be around the corner, literally. For local businesses, tapping into the community is vital. But how do you ensure your neighbors know about your top-notch services?
Many new customers will find you through Google searches. Start by claiming your Google Business Profile (formerly Google My Business) and strive to be among the top 3 listings in your niche (landing in the 3-pack). It's a surefire way to ensure when someone nearby searches for professional window cleaners, your business pops up, complete with your contact details, operating hours, and real customer reviews. And speaking of reviews, encourage your satisfied clients to leave some. Positive feedback acts as a beacon, attracting more local clients to your doorstep.
But don't stop with Google. Platforms like Yelp, Angie's List, and the Better Business Bureau offer additional avenues to gain visibility. Registering your business on these directories not only broadens your reach but also adds an extra layer of credibility. It's a win-win.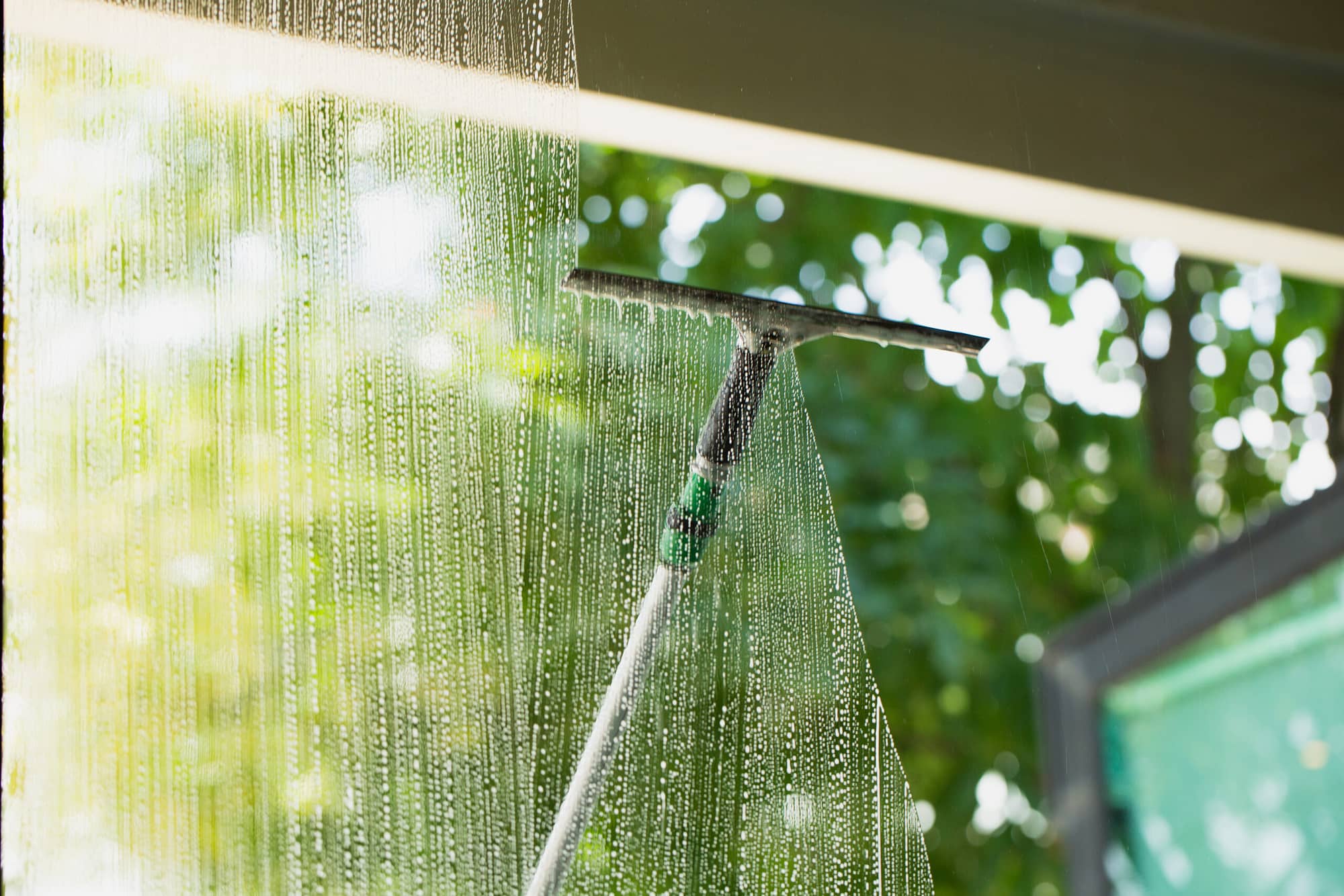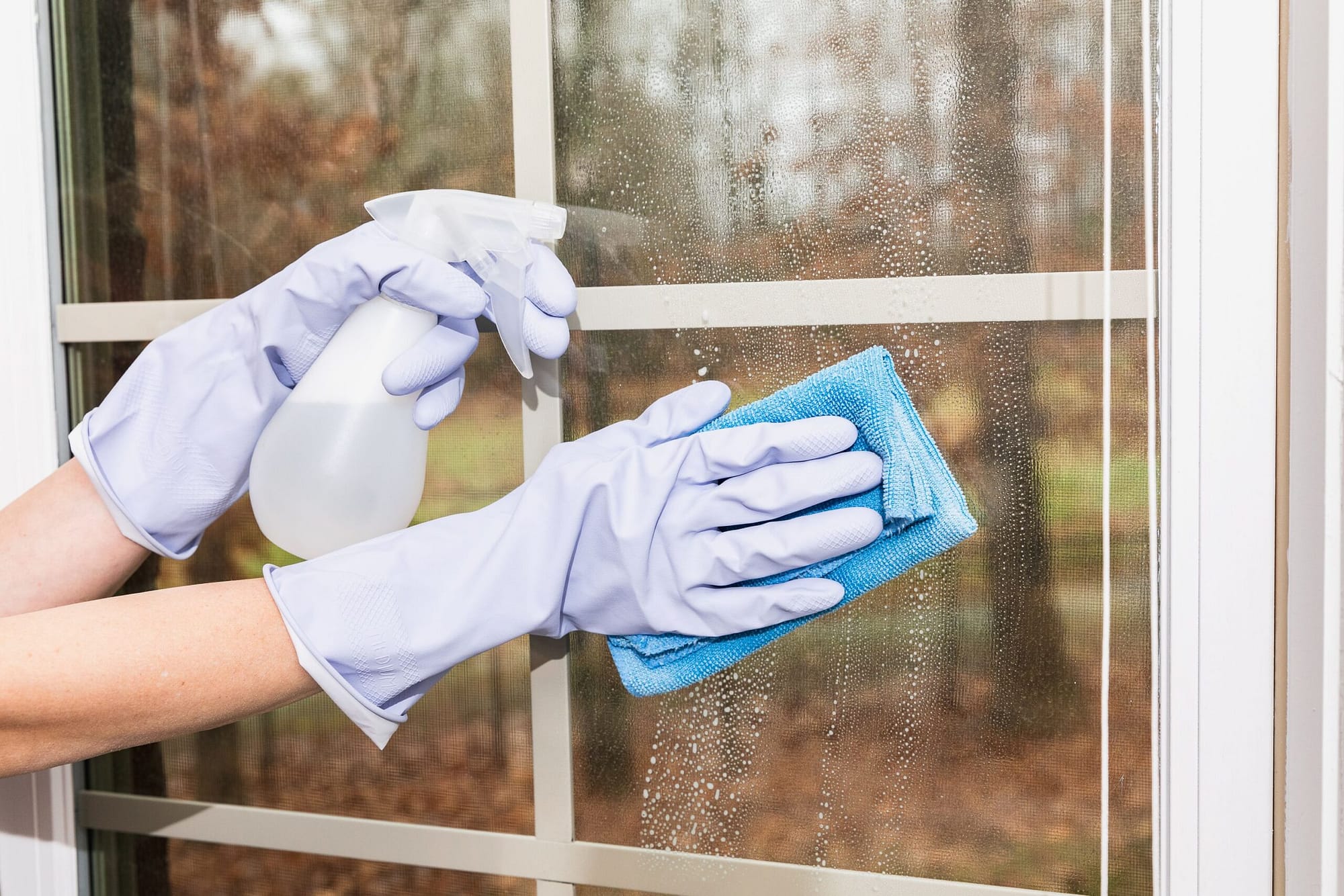 Social Media Window Cleaning Marketing: Building Trust
In today's fast-paced digital-focused life we lead, a simple 'hello' can go a long way, especially on platforms where new customers spend much of their time – social media. Platforms like Facebook and Instagram aren't just about posting photos or sharing updates; they're venues for building relationships.
Start by sharing snapshots of your team in action, before-and-after images of sparkling clean windows, or quick video tips on window maintenance. This doesn't just show off your services, it offers value, painting a picture of the kind of professionalism and expertise clients can expect.
Engaging doesn't stop at posting. When existing customers leave reviews, comments, or share their own experiences with online reviews, make sure you're there to reply. A simple acknowledgment, a thank you, or even addressing concerns showcases your commitment to customer satisfaction. Over time, this consistent interaction establishes trust, turning casual followers into loyal customers and even brand ambassadors for your window cleaning business.
Grow Your Window Cleaning Company with Content and Conversion
What's the best way to organically showcase your expertise in window cleaning? Simple: share your knowledge. Creating valuable content, whether it's blog posts about window maintenance, how-to videos, or infographics on the science behind a streak-free shine, positions your business as a trusted industry expert.
When potential customers visit your website and find helpful tips or answers to their questions, it fosters trust. They'll think, "If they're giving away this knowledge for free, imagine the quality of their paid services!"
Also, don't forget the power of storytelling. Share customer success stories, delve into the history of your business, or give a behind-the-scenes look at a day in the life of your team. These narratives humanize your brand and make it more relatable.
Lastly, always have a clear call-to-action. Whether it's encouraging a phone call, booking a service, or simply reading another blog post, guide your visitors towards the next step in their customer journey.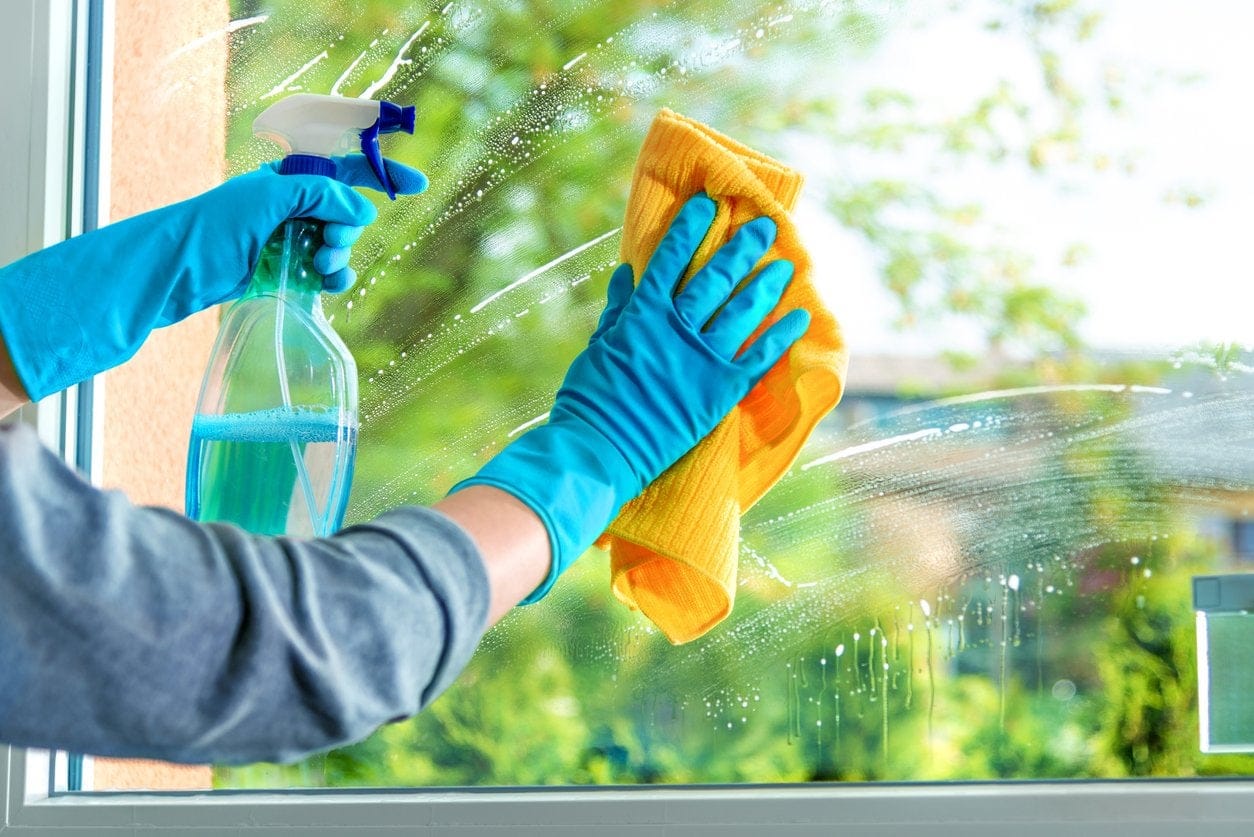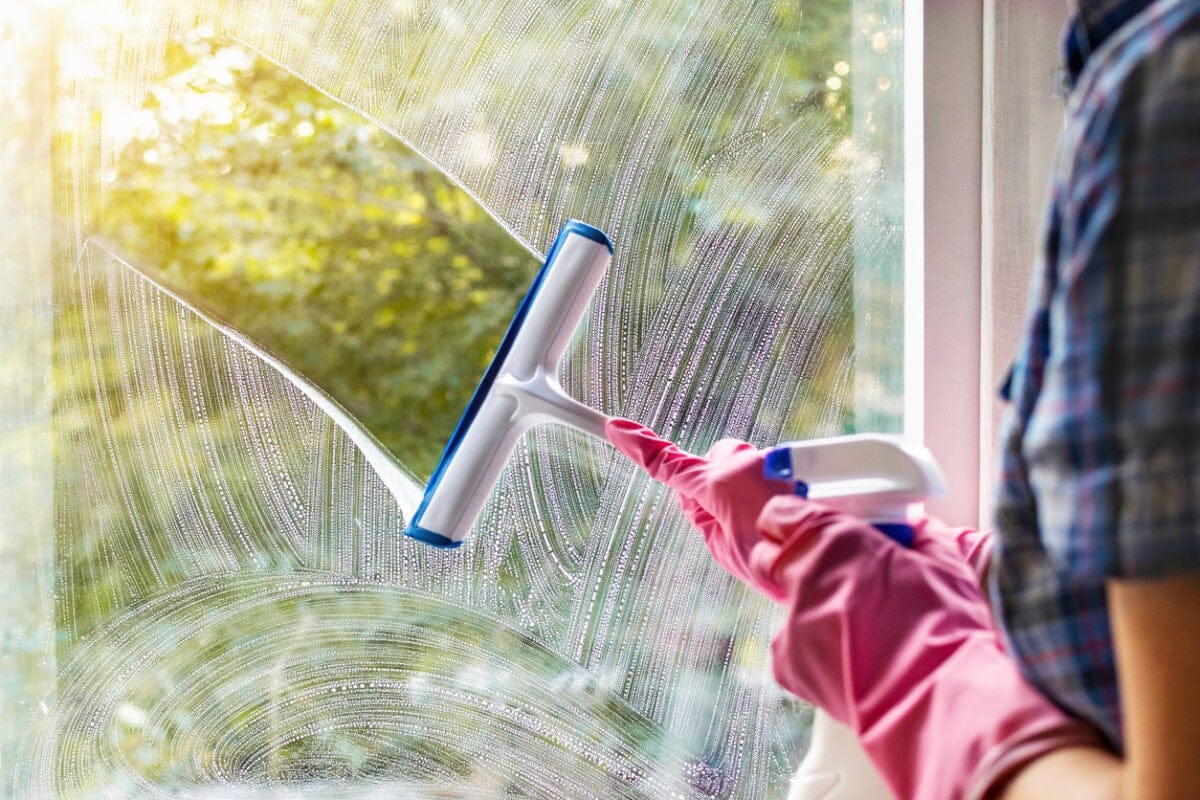 Google Ads: Tapping into Commercial Window Cleaning Leads
For those in the window cleaning industry, targeting commercial clients can be a lucrative move. These businesses often require regular, large-scale services, translating to steadier and more significant contracts. However, reaching out to commercial leads requires precision, and that's where Google Ads Pay Per Click (PPC) comes into play. Many window cleaners start advertising with paid ads to reach their leads more quickly. It's something you might consider because it takes less time to build than an SEO campaign
When you advertise on Google Ads, you're positioning your services right in front of potential customers at the very moment they're searching for commercial window cleaning services. Here's how to harness its potential:
Keyword Selection: Start by researching and selecting keywords that commercial businesses might use when searching for window cleaners. Think along the lines of "office building window cleaning" or "commercial window cleaning services near me."
Geo-targeting: Focus your ads on specific areas where you operate. By narrowing your ad reach to certain locations, you ensure you're visible to businesses in your service area, maximizing relevance and minimizing wasted spend.
Compelling Ad Copy: Once you've caught a potential client's eye, your ad copy must be persuasive. Highlight what sets you apart, be it years of experience, specialized equipment, or exceptional reliability.
Landing Page Optimization: When a commercial client clicks on your ad, they should land on a webpage that's directly relevant to their needs. Make sure this landing page provides clear information about your business, includes testimonials or past project images, and has an easy-to-find call to action like a "Get a Quote" button.
Monitoring and Adjusting: The digital ad space is dynamic. Regularly review the performance of your ads. Which ones are getting the most clicks? Which keywords are most effective? By analyzing and adjusting your metrics, you can refine your approach and get better results over time, with a higher Return on Investment (ROI).
By effectively utilizing Google Ads, you can pinpoint and appeal to commercial entities actively seeking your expertise. It's a direct line to your most valuable customers, so investing time and resources here can pay off handsomely.
Your Partner to Market Your Window Cleaner Business: Local Splash
As a business owner, navigating the complexities of window cleaning marketing requires expertise and understanding in order to build a business that attracts your target audience.
That's where Local Splash comes in. As a digital marketing agency with a focus on home services businesses, we're familiar with the ins and outs of your industry. We have the expertise to give you peace of mind, knowing you have a marketing plan that proven to get results.
Whether it's harnessing the power of Google Ads, enhancing your online visibility, or fostering genuine connections in your community, Local Splash is committed to your growth. Join forces with us, and let's make your window cleaning business a household name. Choose Local Splash for a brighter future.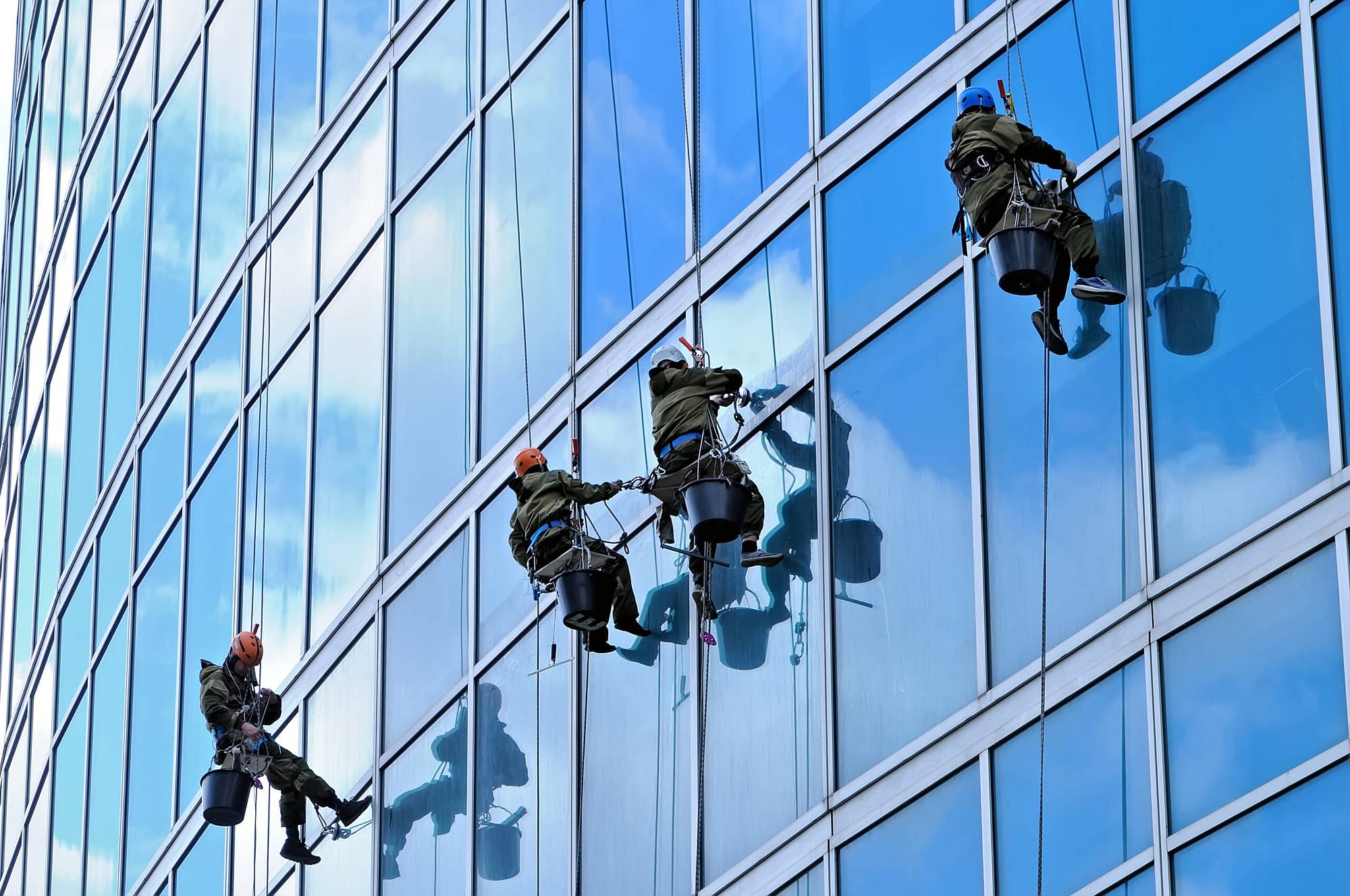 What are effective ways to attract window cleaning customers?
To attract more window cleaning customers, first, ensure you have a mobile-friendly website with quick load times, easy-to-use design, and clear information about your services. Offer promotions such as discounts for first-time clients or free window cleaning for customers who refer new clients. Participate in local community events and use social media to engage with potential clients. Lastly, consider investing in targeted online advertising like Google Ads which get you to the top of Google in less time than other online strategies.
How can I create a compelling sales pitch for my window cleaning business?
A compelling sales pitch for your window cleaning business should focus on the benefits of your services, such as improving the appearance of a property, increasing the lifespan of windows, and offering time-saving convenience. Highlight your expertise, experience, and positive customer testimonials. Offer customized solutions to meet clients' unique needs and emphasize your commitment to customer satisfaction.
Which add-on services can enhance a window cleaning business?
As a business looking to enhance your revenues, consider offering additional services such as gutter cleaning, pressure washing, solar panel cleaning, and screen repair or replacement. These services complement your core business and can increase your revenue, attract new clients, and encourage repeat business from satisfied customers.
How can I generate quality leads for my window cleaning service?
To generate quality leads for your services, window cleaners can use both online and offline marketing strategies. Online efforts can include optimizing your website for SEO, managing social media accounts, utilizing paid advertising campaigns, and distributing a newsletter through email campaigns. Tools you need for email marketing are simply a computer and a low-cost email autoresponder service. Offline activities that are cost-effective can involve flier distribution (you can create eye-catching flyers easily in Canva), direct mail campaigns, and participating in local community events.
What are the best practices for using Facebook ads to promote a window cleaning business?
When using Facebook ads to promote your window cleaning business, start by targeting a specific geographical area and audience that fits your ideal customer profile. Use engaging ad content with clear calls-to-action, and optimize your landing page for conversions. Experiment with different ad formats, such as video and carousel ads, to find what works best for your business. Lastly, measure your campaign performance and adjust your strategies accordingly to maximize your return on investment.
How can I expand and reach more customers for my window cleaning business?
To expand your window cleaning business and reach more customers, focus on excellent customer service and encourage word-of-mouth referrals. Partner with local businesses and explore cross-promotional opportunities. Implement targeted marketing campaigns to attract new clients in different areas, and consider adding additional services to entice existing clients to use more of your offerings. As your business grows, hire additional staff and invest in better equipment to maintain your quality standards and serve more clients effectively.