Client Success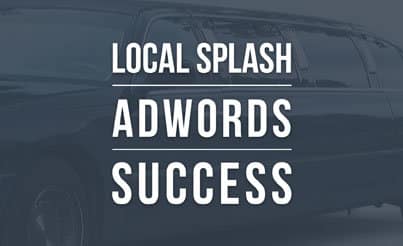 Local Splash Service Google Ads Management

The Bay Area is one of the country's most competitive markets in the limousine industry. With passengers from San Francisco, San Jose, and Oakland looking for upscale transportation to and from the airports, work, and various nightlife, limo operators are constantly competing for business. This region is also home to some of the country's most technologically affluent consumers. Therefore, in order to stand out from the competition, a limousine company needs to have an established presence online.
---
Google Ads Management
Deep Kapoor, owner of Lucky Heaven Limousine, understands the importance of a solid online marketing campaign. Deep tried several internet marketing companies in the past only to find the results did not meet his expectations.That is when he found Local Splash and learned about our services. He quickly became interested in our Google Ads management product. He loved our affordable rates and he liked the people he dealt with when he first got to know us.
---
Tracking and Reporting
Deep says he doesn't need to use any other marketing company because of the results he is seeing with Local Splash. Besides the results, he is very pleased with the tracking and reporting that Local Splash shares with him. "I have tried a few other online marketing companies and they didn't work for me. When I tried Local Splash, it was perfect!" -Deep Kapoor, Owner, Lucky Heaven Limousine LLC