WE KNOW SUCCESS
Trust The Experts

A Storehouse That
Feels Like Home
Mixing business with pleasure can get pretty dicey. No longer will you have to use your personal phone number for your business needs. SplashPhone invites you to make and receive calls and send and receive text messages with your Call Tracking phone number under one app. Can't recall the address of a customer? Gain access to call recordings with this exclusive mobile app!

Convert More Leads
With Less
Hard-pressed for time? As a business owner, you have your hands so full that navigating from app to app to follow up on leads often happens during coffee breaks. Enjoy your coffee. SplashCall allows for one less step to manage your leads.

Customize the Way
You Exchange
Customize your call forwarding system. Or allow specific push notifications and Do Not Disturb settings for minimal distractions after five. Want to personalize further? Add images to Quickdial contacts. SplashPhone was designed with the user in mind.
It's the Little Things
Supported by iOS and Android, SplashPhone offers lifetime updates and zero battery drain benefits. Whether you have multiple employees or run the entire show yourself, each person will have his or her own business line managed on a personal device.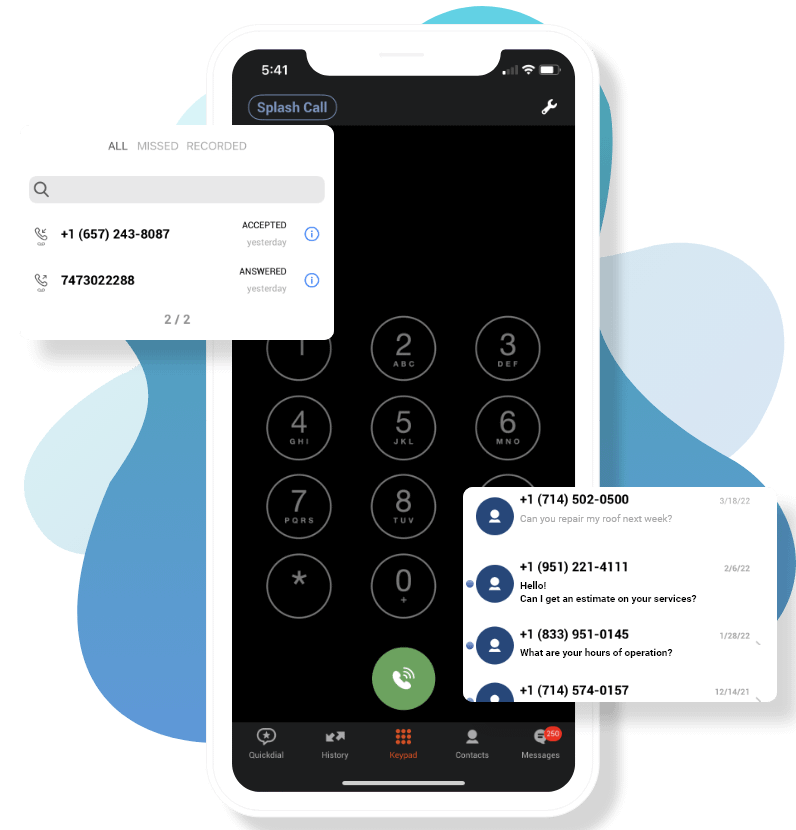 Join The 10,000+ Clients
Who Trust Us