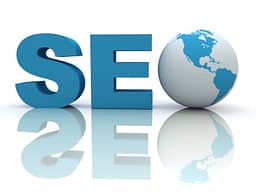 With so much competition on the Internet today, companies need to make sure they're using the best search engine optimization (SEO) tactics possible in order to pull ahead of the rest. The world of SEO is constantly changing, which means it's important to keep up with the latest techniques. Here are 5 of the best SEO practices you should be carrying out for your company today.
1. Concentrate on local SEO. Many Google searches performed today include Google Places listings and according to recent eye track studies, people are looking at them first. If you are a local business owner, it's important for your business to show up in the local listings and Maps results. Increase your chances by claiming your Google Places page, optimizing it and encouraging your customers to leave reviews on it.
2. Choose the right keywords. When you're choosing which keywords to optimize for, make sure you're thinking about what actual people would search for. People turn to search engines because they have a question. Do your best to guess what those people would be searching for and optimize for those keyword phrases. Be sure to include some long tail keywords (longer keyword phrases), because they are less competitive, meaning you'll be more likely to rank on the first page of the results when users search for that query.
3. Concentrate on winning content, to naturally gain high quality links. The more links that lead back to your website or blog, the better rankings it will receive. Google can spot paid and spam links so be sure to only pursue high quality link backs in order to receive higher rankings.
4. Integrate search and social media. Social media networks are now highly influencing search results. Concentrate on getting Facebook "likes," Twitter "retweets" and Google +1's in order to boost your rankings. Make your content interesting and entertaining to encourage others to share it.