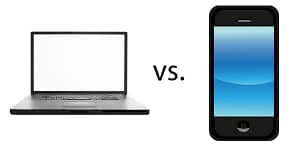 Local Splash Founder and CTO, David Rodecker, and other members of the Local Splash team have been researching the difference between desktop and mobile SERPs.
An early piece of this research shows that there is a difference between a search performed on a mobile device and a desktop computer even in the exact same location, signed into the exact same Google account and searching the exact same query. Here is the desktop version: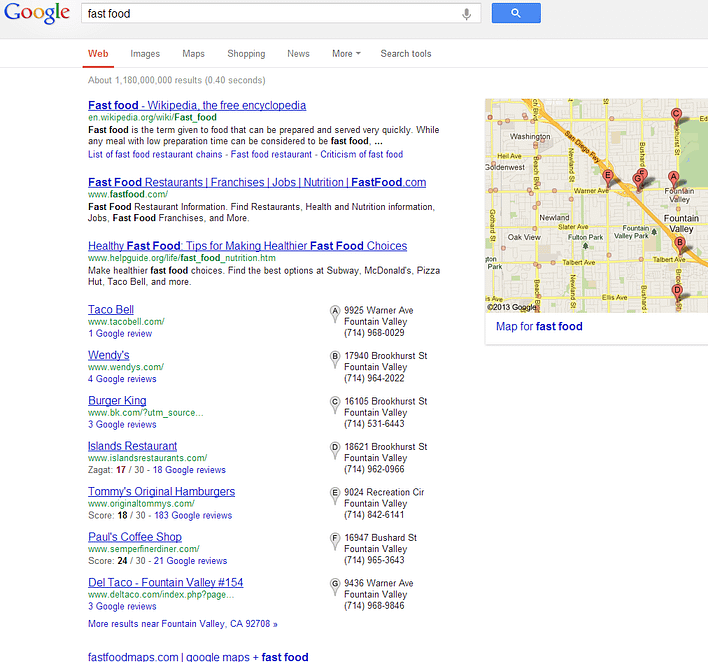 This is a fairly standard SERP with 3 organic results displaying before location results and surprisingly no Google Ads paid search results at the top. Now look at the difference between this page and the mobile page:

There are several interesting differences between the results:
1. There are less organic search results before the location results on the mobile search. This is probably the least surprising difference. Google has been saying, for several months now, that 50% of searches have local intent so it comes as no surprise that mobile SERP's cater to this switch in the way people search.
2. There is a significant difference in locations showing up between the two results. Both letter "A" results in mobile and desktop are Taco Bell, however they are different locations (the addresses are different). Not only that, but other than the first two, the entire pack of location result is different, which means that 6 out of 7 physical addresses are different between desktop and mobile search.
3. There is significant local mobile advertising, as shown in the lack of Google Ads ads on the desktop search compared to the two ads displayed in the mobile SERP. I think this may be the most fascinating thing in the search comparison. Even though the deceleration of desktop search and increase in mobile search and mobile ad revenues is one of Google's worst kept secrets there is nothing like actually viewing it in the wild.
These factors seem to point to a localization of the results for mobile devices that takes us one step beyond desktop results.
Whether it's mobile or desktop results, one thing is clear: local results are dominating the results page, which means it's more important now than ever for businesses to focus on their local SEO strategies.
What local search queries are you noticing dramatic differences in for mobile and desktop?