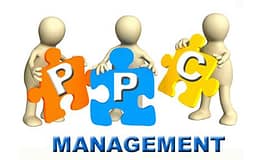 Are you using pay-per-click (PPC) marketing and beginning to get frustrated on the lack of ROI? Before you give up, try these six PPC advertising tips. They could be the key to your business's PPC success.
1. Make an excellent offer then reel them in with a "call to action." With so much competition out there, it's a great idea to make your potential customers an offer they can't refuse. This will rope them in and entice them to use your product/service rather than your competitors'. Include a "call to action" phrase at the end of the ad, such as "Learn more," or "Free download," to let them know what to expect when they click.
2. Use long tail keywords. Long tail keywords are three or four word phrases that are more specific to your product. Long tail keywords are less popular, meaning bidding on them is less expensive. Also people who are searching using long tail keywords are usually further along in the buying process, which means once they come across your ad, they're more apt to click and buy.
3. Create a landing page. Your website homepage is not a landing page. Your landing page is there for the sole purpose of enticing your potential customer to buy. The landing page needs to pick up right where your PPC ad left off, not confuse them with unnecessary content that the homepage sometimes is guilty of providing. The more the landing page relates to the content of the ad, the more likely it will be for your ad to appear higher than other PPC ads. When the keywords for your ad are more relevant to your landing page, it also lowers the bid on that ad. This is a form of PPC optimization.
4. Test your ads. Run two different ad campaigns at the same time and see which one does better. Also pay attention to the times during which your ads are at their highest conversion rate and restrict your ads to run at only those times.
5. Focus on location. Make sure to focus your impressions by location by using the geo-location features of the PPC service you're using. These features allow you to target your market based on IP addresses or geo-specific keywords. Don't forget to set these restrictions, otherwise your ads may be showing up in a location where your potential customers can't even get your products/services.
6. Change the content of your ad at least once a month. No one wants to keep seeing the same ad over and over; it's boring. Changing your ad copy once a month is a great way to test different call to action phrases and copy to see which ads get the most attention. Fresh content is more appealing to users, so write several ads and alternate them, making changes according to your monthly PPC analytics reports.
Pay-per-click advertising can be a difficult task if you are inexperienced. However, it reaps great benefits for many businesses who have figured out how to use it correctly. Local Splash has many Google Ads certified individuals who can help you set up the best campaign for you business. To get started, call 877-635-6225 or learn more about PPC advertising here.