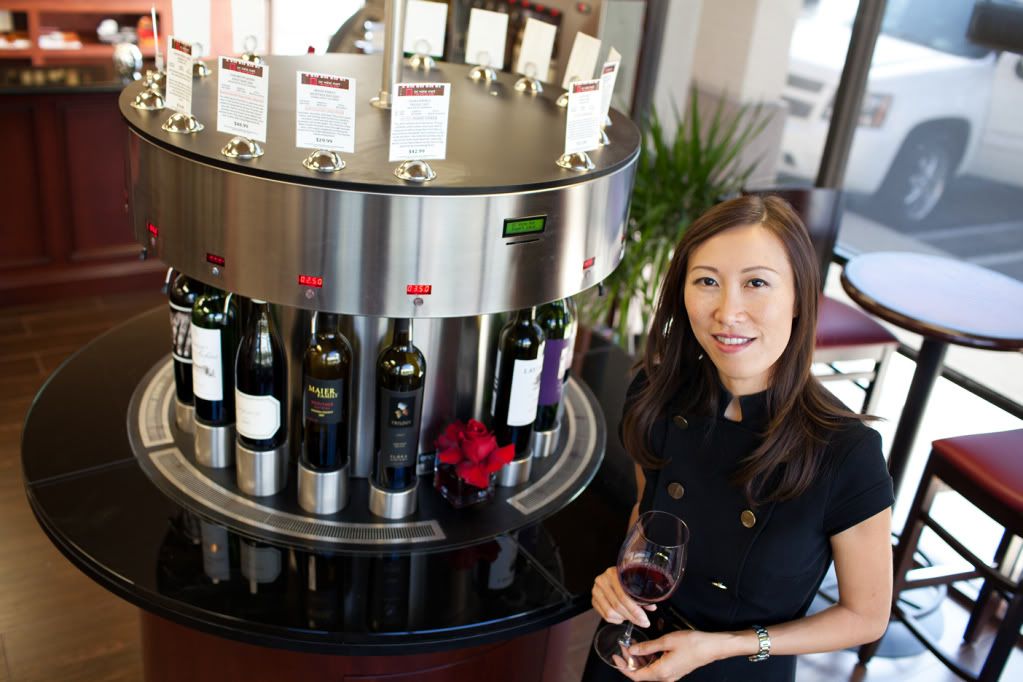 Julie Lim, owner of the OC Wine Mart & Tasting Bar, has been a customer with Local Splash for over a year. She was recently featured in OC Metro as one of the "20 Women to Watch." According to the article, her business, the OC Wine Mart has become a destination for wine tasting and a popular venue for parties.
Julie bought her first hotel gift shop after graduating from USC Law. Now she owns five gift shop locations, four in local casinos and one in a hotel. After over 10 years of operating gift shops, Julie decided to purchase a liquor store in Irvine. She then renovated the store into what is now the chic, OC Wine Mart & Tasting Bar.
The OC Wine Mart saw success early on. In fact, it was named one of Orange County's Top 10 Wine Bars by Gayot during its first year. The store has a lot to offer its customers, including a wine concierge service which specializes in premium gift baskets, local delivery and an online store that ships across the U.S. There is also a self-serve wine tasting system located inside the shop that allows customers to taste the wine before they make the decision to buy it.
The OC Wine Mart is not only becoming a favorite among wine drinkers. The allure of hard-to-find beers and large selection of microbrews has attracted beer lovers to the Irvine store.
Local Splash's superior local search techniques have helped the OC Wine Mart & Tasting Bar get noticed online and grow as a business. When potential customers search online using keywords such as "wine and spirits Irvine CA", "wine in Irvine" and "wine tasting Irvine", the OC Wine Mart appears high in the Google map and organic search results. Local Splash also submitted the business information to a variety of top directories such as Yelp, Merchant Circle, Super Pages and Yahoo! Local which helps Julie's shop dominate the search results for her local area.
Julie's OC Wine Mart is just one Local Splash success story. The company helps businesses expand every day with the magic of online exposure. It's important to remember that your target audience is online; you just need to find a way to reach them. Let Local Splash start or continue to build your business's online presence and you will outrank your competitors in the search results in no time.