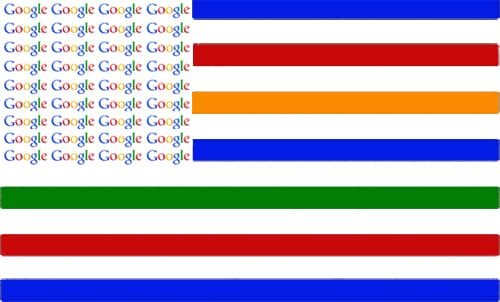 There has been a lot going on in local search lately. Google just unleashed a new dashboard, Facebook changed "Nearby" to "Local Search", and local business mobile advertising numbers went up. It's been a busy first quarter of 2013. It seems a good time to address how we fit into the local search ecosystem, and explain the value we offer. Here at Local Splash we call our process PMO:
Profile – Having unique and accurate content is a critical component to optimizing your online business profile. We have a trained staff of experts who conduct a client interviews in order to find out all the relevant information about your business in order to craft a high quality, optimized profile.
Manage – The local search space is always changing. Major players come and go, tactics that used to work stop working, and the heaviest hitters like Google change their products regularly. This means you need local search experts in order make sure your online presence keeps up with the times.
Optimize – We optimize your presence across the internet for both search engines and human users. We do this by building authority via citations and getting you in front of mobile users.
We accomplish this by working with various destination partners to build your presence and citations across the internet.  The most important places we engage in the PMO process for you are the 3 major online discovery engines, Google, Bing, and Yahoo.  These three discovery engines represent 93.7% of all internet search traffic.  If you don't have optimized profiles on these three engines then most likely you will not be found online next to your competitor, no matter how many citations your business location has.
Citations you say?
A citation is a mention of your business on the internet that contains your name, address, and phone number.  This is known as your NAP. Citations are important because they help search engines rank your business.  We improve your citations by working with the major core data providers for local business information to get your NAP distributed across the internet.  Having accurate NAP's distributed through CDP's is critical to maintaining an optimal local presence online.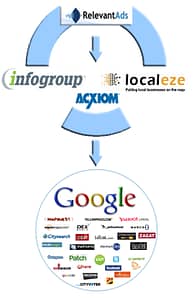 Historically, citation volume has been a major strategy for local search agencies. Here at Local Splash we feel like this is an antiquated strategy. Yes, number of citations are important, but like all things Google relevancy and unique content are critical. That is why we make it our mission to work with destination partners that will put your local business in the unique light it deserves.
Optimizing for humans
Previously, citations were treated as the be all, end all of local search. However, the times they are a-changing and we are changing with them. Optimizing for search is great, but we also want to optimize your web presence for users. Optimizing for users generates a high ROI as it brings your business higher quality leads by targeting the people who are already looking for businesses exactly like yours.
A critical online destination to target in order to optimize for humans is Yelp. We work with Yelp because it is incredibly important for local businesses. In a study by the Harvard Business Review, a single star increase in your aggregate reviews on Yelp can boost your revenue by up to 10%.  In fact the importance of Yelp to local businesses is starting to rival Google itself.
Mobile Discovery
According to Google, 50% of mobile searches have local intent. That means that being found in the places mobile users search is critical to creating revenue from your local search strategy. At Local Splash we make sure to get you in front of mobile searchers.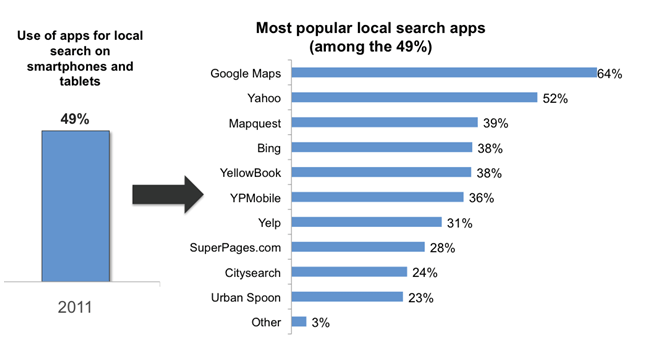 We make sure to get your business on 3 of the top 4 mobile discovery apps. These account for 49% of all mobile searchers.
The Future
Despite all we do for creating optimized local business profiles right now, it is never enough. We are constantly looking to expand the destination partners that we work with. Our promise to you for 2013 is that we will continue to look for top quality destinations for your local business information, places where we can create unique, optimized content that will boost your presence in online discovery engines and help you convert with your customers. Some analysts are predicting that 2013 is the year of local, but here at Local Splash, every year is the year of local search.