According to a study recently conducted by Nielson Research, a global leader in measurement and information, Google is the number one most-visited website on the Internet. The data, gathered from a study of work and home computer browsing habits, covered the period between January 1 and October 31, 2011. An average of 153,441,000 people visited Google every month with over a billion during the 10-month span. According to the study, Facebook came in close second with an average of 137,644,000 visitors per month.
Check out the complete list of the top 10 most-visited U.S. bases websites of 2011: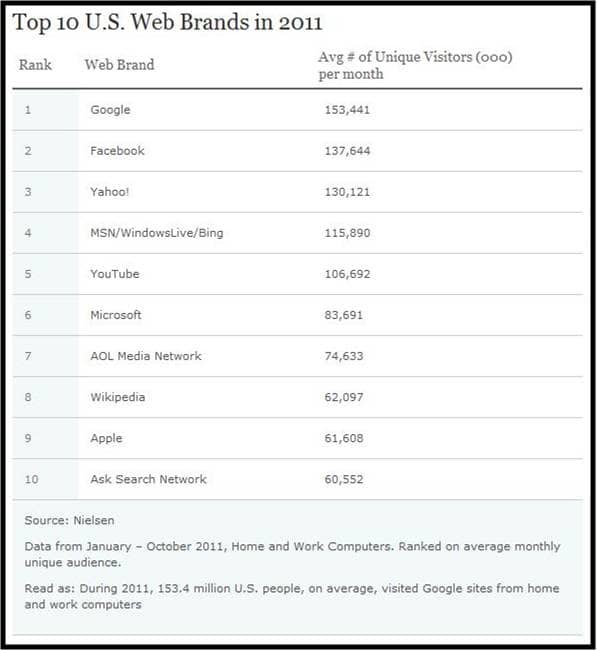 The information presented in the study goes to show just how important it is for local businesses to be found in Google. It's not only the most visited website; it's the most popular search engine, dominating the industry with 67.5% of the visits share according to Experian Hitwise. Local Splash can get your business on the first page of Google. Explore our services here.