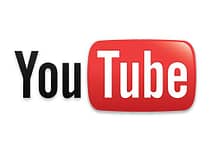 Video search engine optimization (SEO) is becoming increasingly popular and if you have a business and haven't taken advantage of this tool, there's no time like the present. Did you know that 2 billion videos are watched on YouTube every day? The popular network has the power to give your business massive exposure and if your video happens to go viral, your company could become the next overnight sensation. Video SEO can help increase the visibility of your video, making it more likely to be seen by your target audience. Not sure if making a video for your business is worth it? Read these top advantages and you'll be yelling "action!" in no time.
1. There are not as many videos on the Web as text content. For this reason, your video is 53 times more likely to show up in the Google search results than your text content, according to Forrester Research. Optimizing your video with keywords will ensure your video shows up in the search results to be seen by your target audience.
2. Making a video can help you stand out among your competitors. If a potential client is choosing between two companies, both with the same services and pricing, which is he more likely to do business with, the company that created the entertaining video he loved or the one that didn't?
3. If your video is memorable and entertaining, potential customers are likely to share the video with friends. Suddenly, you have a whole new world of fans who are likely to become customers. Making sure this video is SEO-friendly helps get it found in the first place.
4. You already have a great platform for sharing your video, YouTube. Billions of videos are viewed on the network daily and the site makes it easy to add keywords to your title and description as well as in the keywords tag.
5. Videos help increase brand awareness. Sharing a funny video on YouTube that lets people know what your company does, without force feeding them blatant advertising, will give people who were unfamiliar with your business a great first impression. People who previously didn't know your company existed may suddenly find themselves standing in line at your local business location or calling you to inquire about your services.
The bottom line is, if you haven't tried making a video for your business and optimizing it for search engines, you are missing out on some great opportunities to attract new customers, connect with your target audience and show people that your business can be fun and entertaining while still keeping the level of professionalism that is expected by your current customers.