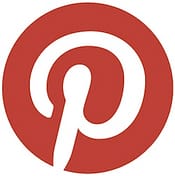 Want to know how to use Pinterest as a way to connect with your potential and current customers? Here are some tips to help you utilize the popular social network to reach your target audience.
Fill out your profile completely. Use keywords in your profile to make it more searchable. That will help make sure your target audience is finding your profile and pins.
 Pin to multiple boards. In order to develop an interesting presence on Pinterest, you need to pin to multiple boards rather than just one. This will help you appeal to a variety of your target audience's interests and keep them coming back to see what interesting pins you'll post next.
Always include a link with your photo. If you upload your photo from your desktop rather than from a URL, make sure to go back in and edit the photo to include a link. For example, if you upload an awesome infographic from your desktop that your company created, but forget to add a link, when a user clicks on it, it goes nowhere. If you add a link, they could be taken to a page on your company's blog that elaborates on the information presented in the infographic. Once the user is led to your website, they will be more likely to explore it and learn more about your products and services.
Stay tuned for part 2 where you will find more useful tips for using Pinterest for business!