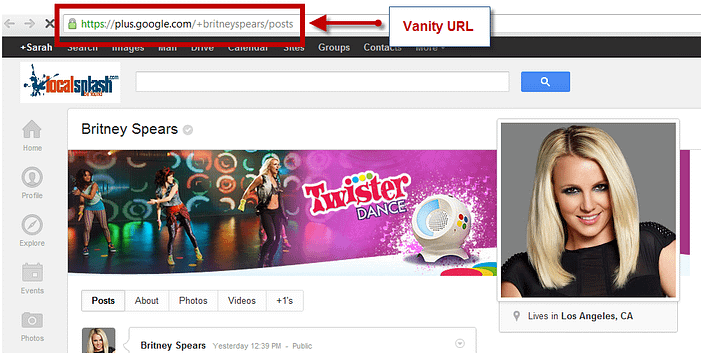 According to Mashable, Google+ recently began rolling out its new vanity URLs. These URLs let users customize their profiles and make it easier for the user to direct others to their page or profile with an easy-to-remember web address.
Currently, each user has a long string of numbers as the link to their profile. (Ex: https://plus.google.com/u/0/106309878296259417958/posts) It's impossible to remember and makes it hard for businesses to direct customers to their Google+ page. The new vanity URLs will allow users to choose a shorter, memorable URL that they can easily tell customers to visit.
Vanity URLs are only available to popular brands and celebrities on Google+ now (like Britney Spears, Toyota and Delta), but soon the company will make these available to everyone.
Will vanity URLs encourage you to use Google+ more often and send more customers to your page?