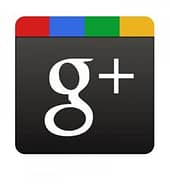 If you haven't already, it's time to begin embracing the newest social network, Google+. With the release of Google's "Search plus Your World," information from Google+ is now being heavily incorporated into the search results. This means that now is the perfect time to create a brand page. Once you have it set up and you're ready to start interacting with your Google+ followers, here are some tips to follow.
1. Use Circles to target your audience. One of the key features of Google+ is Circles. You can use Circles to separate your followers into categories then choose who to share with. This helps you share information only with people who will find it interesting, rather than just everyone who follows you on the social network. It will help keep people (i.e. customers, prospects and employees) more engaged so they will be less likely to un-follow you.
2. Create multimedia posts. Google+ is integrated with YouTube as well as Picasa, which means you can easily incorporate videos and photos into your posts. Using videos and photos in your posts makes them more interesting for your followers.
3. Use Google Hangouts to connect with customers. With Google Hangouts you can video chat with up to 10 people, allowing brands to start chats with customers. This could potentially allow brands to use Google+ for customer service purposes. Google is also currently testing it's "On Air" feature which will allow brands to broadcast video messages out to their followers on Google+.
It's extremely beneficial for your business to be found on Google+ with the incorporation of information from the social network in the Google search results. The more interesting you make your content; the more users will follow you. Then when users are searching for information related to your business on the most popular search engine, Google, they will be likely to come across your Google+ page.