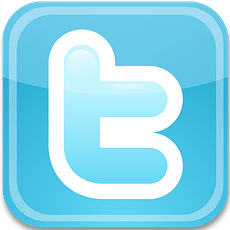 Although Twitter is used by many businesses, it's not currently offering businesses a way to verify their accounts. This means that potentially, your competitors could create a Twitter screen name and pretend to be you, tweeting on behalf of your business. This is a scary thought. However, there are ways business owners can increase the visibility on their Twitter accounts as well as make it more clear which account is official. Follow these tips provided by Mashable to protect your company's identity today.
1. Link all of your social media accounts. Since Twitter's user name policy doesn't allow people to reserve user names, companies with a more generic name might find that their desired user name is already taken. According to Mashable, this might be a better opportunity for those businesses to better distinguish their brand if their business name is very common.
Another way to verify that your account is the official business account is to add a link to your Twitter account on your official website, Facebook, Foursquare or Google Places pages. Writing "official Twitter account for _____" in your Twitter bio is also a great way to indicate that this is indeed your business's Twitter identity.
2. Customize your Twitter profile to make it more obvious that this is the official Twitter account of your brand. An impostor wouldn't spend the time (or money in some cases) to customize a false Twitter account with your brand's logo, colors, etc.
3. If you have a trademark over your business name or logo and another Twitter account is causing identity confusion, Twitter can step in. You can submit a help ticket and Twitter will examine the situation. If it finds the other account(s) is trying to cause a problem, it will likely suspend the account and give you ownership. However, this only applies if your name or logo is trademarked, otherwise Twitter cannot do anything.
Following these steps will help your brand keep its identity safe while social media marketing. When used properly, Twitter can be an excellent platform for reaching new customers, keeping existing customers engaged and enhancing your company's image.