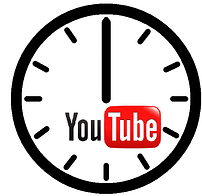 According to the YouTube Blog, YouTube is now rewarding videos that keep users' attention longer with higher search rankings. This means if your video is engaging and people watch the entire thing, (rather than watching only a few seconds then jumping to the next one); search rankings for that video will increase.
"This is a continuation of ongoing efforts to focus our video discovery features on watch time, and follows changes we made to Suggested Videos in March and recent improvements to YouTube Analytics," says YouTube in the blog post.
During the experimental phase of this new algorithm change, YouTube noticed there was less clicking and more watching going on. The company expects the amount of time spent watching videos to increase. A new "Time Watched" reporting tool was added to YouTube Analytics so now you can check out how long your viewers are staying on your videos in order to better understand what your audience enjoys and is more likely to share.