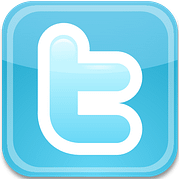 Search engines are currently using information from social media sites for ranking purposes and Twitter is one of the most powerful social networks to utilize when trying to increase your SEO efforts. Here are three key ways to boost SEO with Twitter from MarketingProfs.
1. Pick an SEO-friendly Twitter name. When you set up a Twitter account, you're asked to give your real name or the name of your company as well as provide a screen name. When you're figuring out what to use here, think about what your customers will search for to find you. Using your real company name as your Twitter screen name is the best idea. If your company name is too long, use abbreviations but keep the most relevant, important word unabbreviated.
2. Always include a link. Although Twitter links don't hold any special SEO purpose, they do send users to your website and encourage additional research using search engines.
3. Use keywords in your tweets. When you're tweeting on behalf of your company it's important to keep your content professional, meaning you should leave personal observations out of it. Also use hash tags (#) with keywords so Twitter users will be able to search and find your content.
When you're tweeting, it's important to put yourself in your target audience's shoes. What is interesting to them? What keywords will they search for to find your content? Which pages will they find most helpful or intriguing on your website? Take all of these things into consideration and you'll be able to help your search rankings rise one tweet at a time.