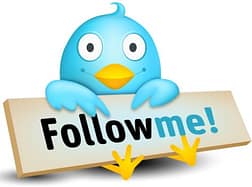 If your engagement on Twitter seems down, it's time to wake up those followers and get them interested and re-tweeting again. Here are three great ways to interact with your Twitter audience so they will go from followers to customers before you can say "hash tag."
Ask a question.  People love to express themselves on social media. So asking them a question that allows them to express their opinion will get them talking to you. Tweet a question and have them attach a hash tag to their answer. Who knows, you may be able to get a trending topic going.
Tweet a series. If you tweet that over the next few days you will be tweeting a series of "how-to's" or sharing an exclusive peek at new products, people will keep checking back to see the next exciting tweet. People always say, leave them wanting more; tweeting a series will do just that.
Answer a common question. If yours is like most businesses, you probably get a lot of the same questions to your customer service representatives. Why not do a Twitter FAQ? Tweet out the answers to some of your more common questions and the people who follow you will not only appreciate it, they're likely to get excited about their newfound knowledge and share the wealth with others by re-tweeting.
Try these three great Twitter engagement techniques and you'll not only engage your existing followers but attract new ones.