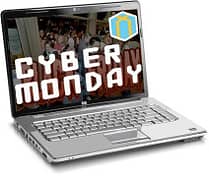 It's only half way through the day but Cyber Monday sales are already up 24.1% since last year according to a report by IBM. IBM based the report on IBM Digital Analytics Benchmark, a platform that tracks over a million e-commerce transactions per day from 500 American retailers.
According to the reports, which feature data through noon Monday EST, 22.4% of consumers are using a mobile device to surf retailers' Cyber Monday sales and a little over half of them are making purchases from the device. IBM broke down the data further to show that 8.7% of the consumers are using iPhones to make purchases, 7.2% are on iPads and 6.3% are using Androids.
Stay tuned for the final statistics of Cyber Monday sales!