Google has just announced at the LatLong Blog, the beginning of a nationwide rollout of Tags, their paid, local listing enhancement. The feature, first tested in early February and rolled out to 11 cities last month, will first be available in the states where they have already had Tags (California, Texas, Illinois, Georgia, Washington, and Colorado). Google will update as additional states go live.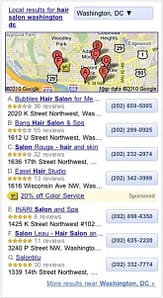 Tags will now also appear on mobile searches and a new Tag type, called Posts, will be available. A Post allows a business owner to create a custom message that can be changed as often as owner would like. This new feature could be used to highlight special discounts or a limited-time offer and seems likely to be popular. It would be more useful if it were allowed to also link back to a web page but maybe now coupons will finally get the exposure they deserve.
At a flat rate of $25/mo per business, Google Maps will have a simple to use paid product in place. Google has noted that 2 million businesses have claimed their listings. If there is even only a 10% adoption rate, it will mean income of $60 million/year for Google. I would guess that the uptake will be higher than that and once one 7-Pack entrant adds a Tag, there will be a certain pressure, logic notwithstanding, for others in the 7-pack to do so as well.
Thanks to Mike Blumenthal for this Blog.   http://blumenthals.com/blog/2010/06/10/google-begins-nationwide-rollout-of-tags-and-adds-new-features/comment-page-1/#comment-495239