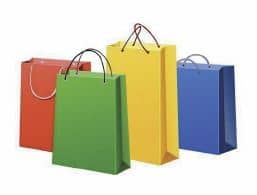 Soon, online retailers will have to pay in order to have their products displayed on Google Shopping. Currently, retailers can provide information to Google about their products and have them displayed on the site for free. However, Google has made the decision to begin charging for its product listings.
The listings will also be displayed differently after Google begins charging for the service. Currently, when someone searches for a certain product, such as "vacuum cleaner," the top five most popular vacuum cleaners from the shopping page are displayed under a few organic listings on the results page. After the change, those links will begin to appear above the main search results with images of what Google thinks are the most relevant products on the Google Shopping site.
While some marketers are happy about the new Google Shopping site, others fear that it could be the beginning of the end of Google's free business listings. Small retailers also worry that paid Google Shopping listings will make it difficult for them to compete with the large advertising budget of big online retailers.
What do you think about paid product listings in Google Shopping; is good thing or a bad thing?