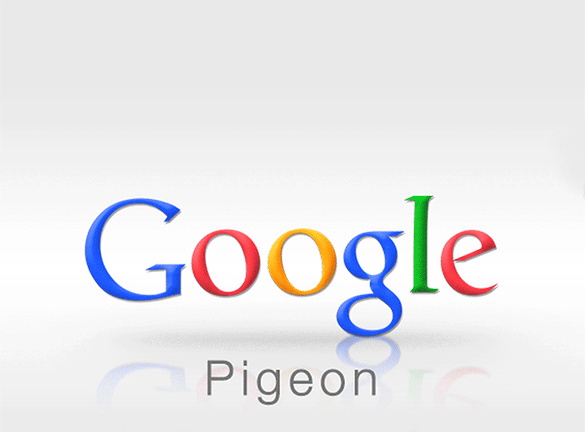 Last week the online search world experienced an earthquake. The earth didn't actually move, but our search results experienced a significant "shake" when Google released what has been dubbed the "Pigeon" update.  For local businesses, this update has been extremely positive, displaying business listings in a huge percentage of its queries. We have discovered that small businesses, locally searched, may actually see a big gain as a result of the Pigeon update. Let me explain some of our findings. Initially, many who reviewed results after the update concluded that local Map Packs were significantly reduced in Google search results. The initial data that MOZ released suggested a grim picture with a huge reduction in Map Packs. However, upon further inspection, the queries performed lacked user location.  For years Google has detected user's physical location and used that information to deliver unique search results. Now it appears that setting location is necessary to return the most relevant local results.
Granularity Based Upon Users Location
In local search, we've tended to append our queries with a location, such as the city or zip code.  However maps packs are tending to appear for basic queries where location is not explicitly stated (e.g. "patio furniture").   Google is reducing the need for users to specify location in their query because they can accurately detects the users location.
The challenge is that this stuff is not easy to identify. Our data is limited to search ranking results for Local Splash clients, so there is a bias, but in general, we've noticed a significant decrease in Map Pack results for nationwide queries.  This is similar to what Darren Shaw found. To illustrate, query "dui attorney los angeles" shows only web pages.  But, if the query is simply "dui attorney" with the users location identified as Los Angeles, a maps pack is shown. Our data showed a huge increase in 3-pack returns.  Prior to the update, our percentage of clients with rankings in the top 3 (A, B, C) was 37.9%. After the update, the percentage was 76.2%.  A huge increase and clearly a substantial gain for local businesses.  These results are for queries where the users location is set to the same city as the business (aka implicitly localized).
G+ Content More Relevant for Local SEO
Some findings suggest that places with optimized G+ pages, using rich text and including hyperlinked content may also improve rankings (albeit via spam). Google may be adjusting how G+ pages' content is valued; guidance recently received indicates content that previously viewed as keyword stuffing may now be seen as enhancing the content of the G+ page (in introduction/description field) and assist in ranking improvement.  In any event, it may be a good time to replace that old 200 character Google Places description with something intended for the G+ audience. When dealing with online search work, there is often much we do not and cannot know, as Google rarely comes out and explains exactly what is changing and how it may affect search rankings. However, the findings gleaned since last Friday (July 25th) have provided some insight to what we can and should do to benefit from the Pigeon changes.