You've signed up for Local Splash, ready to expand your online marketing and improve the search ranking for your local business.
"Do you have 30 minutes for your interview now, or would you prefer to schedule it for later?"
Huh? Interview?
Once you sign up with Local Splash, our team of SEO specialists goes to work. The first step to promoting your business is to ensure we understand your business. That's where Jessica Boatman and her colleagues come in.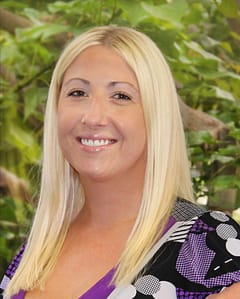 Jessica is part of our Provisioning team. Her specialty is Client Interviews. Provisioning is the heart of Local Splash. It's where your local business meets the web head-on; gathering the necessary information to best represent your business and placing that information in key data directories used by search engines such as Google, Yahoo! and Bing.
Jessica is one of those rare individuals who was actually born and raised in Southern California. She never worked for the Mouse, preferring the beach, the softball diamond and the Anaheim Ducks ice skating rink to Disneyland. She started with Local Splash as part of the sales team then moved into other areas to gain a complete understanding of the company. She settled into Client Interviews after realizing her favorite part of the job was interacting with our clients, researching their local towns and cities, and finding the best search terms and placements for their local businesses.
As a new Local Splash client, you've probably spent a fair amount of your valuable time speaking to a member of our sales team. Jessica's job is to confirm and expand upon the information we've already gathered on your local business. She then takes the extra steps to make your search ranking soar. You can expect a lot of questions from Jessica and shouldn't hesitate with questions of your own. During the call, Jessica:
Builds a profile of your local business and your customers
Collects any slogans, mission statements and taglines you use for your business
Performs research on your industry in your specific town, city and region
Helps in determining the most favorable search terms for your local business
Registers an advantageous domain name for you if you've signed up for a Geotargeted Landing Page
Enjoys the conversation, be prepared to share a laugh
If a question occurs to you after your conversation with Jessica, email her. Be honest and expect honest feedback from Jessica and all our Local Splash specialists. We view ourselves as your partner in online marketing.