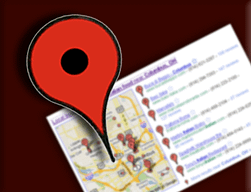 Search Engine Land recently conducted a study dealing with local search and posted its findings online. The survey was centered around four questions that were asked to determine which types of local businesses searchers look for online and the importance of reputation for different businesses. The four questions asked to participants were as follows:
Which types of local businesses have you searched for via the Internet (in the last 12 months)?
Which types of local business have you read online reviews for (in the last 12 months)?
For which types of business does reputation matter the most?
Which 'reputation trait' is most important to you when selecting a local business?
According to the study, the most searched for type of business was Restaurants/Cafes (57%). Other popular categories were Hotels/B&B/Guest House (35%), General Shops (35%), Clothes Shops (34%) and Dentists/Doctors (27%).
The type of local businesses consumers most read reviews about is Restaurants/Cafes (46%). The second is Doctors/Dentists (21%). The analysis of this states that consumers turn to the Internet for finding and researching local businesses when they need their services. Having positive reviews gives local businesses a chance to stand out from their competitors and get the attention of their potential customers when it matters most.
Reputation matters most to consumers when choosing Restaurants/Cafes (32%), Doctors/Dentists (27%) and Tradesmen (23%). The results of the survey show that reputation does matter and it affects all businesses. Online reviews continue to increase in importance and as that happens, the reputation of certain types of businesses becomes a more important factor in the purchasing decision.
The study found that the most important 'reputation trait' is reliability (64%). The second most important trait is good value (44%). Consumers seem to be less concerned with traits like courtesy (7%), friendly service (9%) and 'localness' (7%).
To read the study in more detail, visit SearchEngineLand.com.