The Search Marketing Expo (SMX) Advanced agenda is out for the two-day conference, taking place June 11-12, 2013 in Seattle, Washington. With a lineup of diverse digital marketing topics to be discussed, the conference seems like a worthwhile summer event to add to one's calendar.
The SMX Advanced agenda covers a wide range of organic and paid search marketing topics, incorporating social, mobile, and content marketing strategies into the mix. All the topic choices are in-line with current industry trends. Also, the agenda topics cater to those who are a bit more experienced in the search marketing field.
The conference is put on by Third Door Media, Inc., the parent company of Search Engine Land, a search marketing news site. SMX Advanced conferences began in June 2007, and have grown into one of the world's leading search engine marketing conferences.
Some may want to start reading up on the agenda topics prior to the conference so they have a better grasp on what will be discussed. Below are some recommended articles:
● Google's Enhanced Campaigns
● Authorship
● Facebook Open Graph
● Google Remarketing Lists
● Product Listing Ads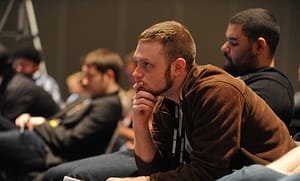 Although there is minimal information provided on the lineup, notable participants include Matt Cutts, head of Google's web spam team, as keynote speaker. Also, with a long list of "big name" sponsors like SEOMoz, one may assume that the speaker lineup will be a pretty good one (even before it is posted).
There are some perks to signing up early. Before Friday, March 29, one can sign up for the Super Early Bird pass option and save between $20-$200. There is still an Early Bird pass option after that date but, as the conference nears, prices go up.
SMX Advanced conference passes sell out quickly. One can read several reviews and recaps circulating in regard to past conferences, like SMX West, which are helping to build the buzz and anticipation for SMX Advanced.