Businesses often think of social media purely as a marketing tool. These days, however, companies like the airline JetBlue are beginning to see its customer service potential. There are many ways social media networks such as Twitter can be used to aid in customer service.
One reason why Twitter is so valuable for customer service is because it updates in real-time. This means the company will be able to view and correct customer service issues as soon as the customer posts a complaint. The other main appeal is that this exchange between the customer and the business is in the public eye. This means the customer complaint, as well as how the company handles and resolves the issue, can be seen by others. This can be an excellent way to earn the trust of potential customers.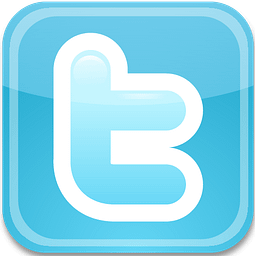 In order to utilize this powerful tool in your customer service department, you must make sure your customers know the communication line is open. Invite your customers to follow you on Twitter by promoting it on your website, blog, landing page, business listings, in your advertising and offline at your business location. Once your customers are following you on Twitter, be the first to share information about your company and the industry as well as promotions and entertaining information. "Tweet" periodically encouraging them to "mention" you or contact you via direct message with any questions, concerns, etc. to let them know you're listening and ready to help.
Is someone complaining about your company on Twitter? Respond to them first! Make sure their issue gets resolved as soon as possible and your company will be seen as attentive and trustworthy by other Twitter users. JetBlue is an example of a company that uses Twitter mostly for customer support. If a customer mentions JetBlue in a post that says something negative, they respond right away so others can see how well the company dealt with the issue when they visit its page. Just be sure to have someone monitoring Twitter closely, otherwise this tactic will not be nearly as effective.
Using Twitter to resolve customer service issues not only builds trust and shows them that you care about their problems, but shows your customers you're a tech-savvy, up-to-date company. Maintaining open dialogues with customers by allowing them to contact you directly through this social network as well as sharing useful information will encourage your followers to share your company's news and positive reviews with others.
Follow Local Splash on Twitter