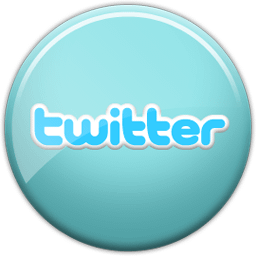 Hubspot recently compiled a list of Twitter tips to help readers get the most out of the social network. The list consisted of 35 tips and tricks that can help turn a Twitter novice into an expert in no time. Here are our top 3 favorite tips from the "Ultimate Twitter Cheat Sheet."
1. Optimize your tweets with keywords. Tweets are now indexed by Google which means people can search for them. If you optimize your tweets with relevant keywords, this increases the chances of your business being found by your target audience via Twitter.
2. Provide good customer service/support. Twitter is an awesome way to connect with your current customers and let them know you care about their questions and concerns. Encourage your customers to express their opinions on Twitter and publically address and find a resolution to their problems. This will show others watching that your company goes above and beyond to make sure its customers are satisfied. Read more about using Twitter as a customer service tool here.
3. Engage with followers. Social media is meant to be social. This means if you are only sending out content without actually creating a conversation, you're missing the point. Send replies and direct messages to comment on your followers' tweets and retweet others' tweets that you think your Twitter audience might enjoy.
Following these tips will help you get the most out of your business Twitter account. Remember, you can't build a great Twitter following in a day, it takes time and effort, so don't give up! Still need more Twitter tips? Read the full article here.