The Yahoo! Local Account Dashboard now has a new layout (see Figure 1). Here are the changes we noticed with the new Yahoo! User Interface:
Users now must verify their Yahoo! Local Listing. Verification can be done by phone, text, email message to the promoted email or a letter sent to the business address (see Figure 2)
The "Sign Up" button and "Edit" button on the Yahoo! Dashboard account now serve the same function
Facebook and Twitter can be linked on Yahoo! Local Listings
Users can now upload a logo when re-submitting rather than only when submitting listings for the first time
There is a new option that allows users to preview what the listing looks like in the search results as well as the option that allows you to preview your listing before its published
Local Splash will keep you current with the latest updates on the Yahoo! Local changes as progress continues to be made. 
Figure 1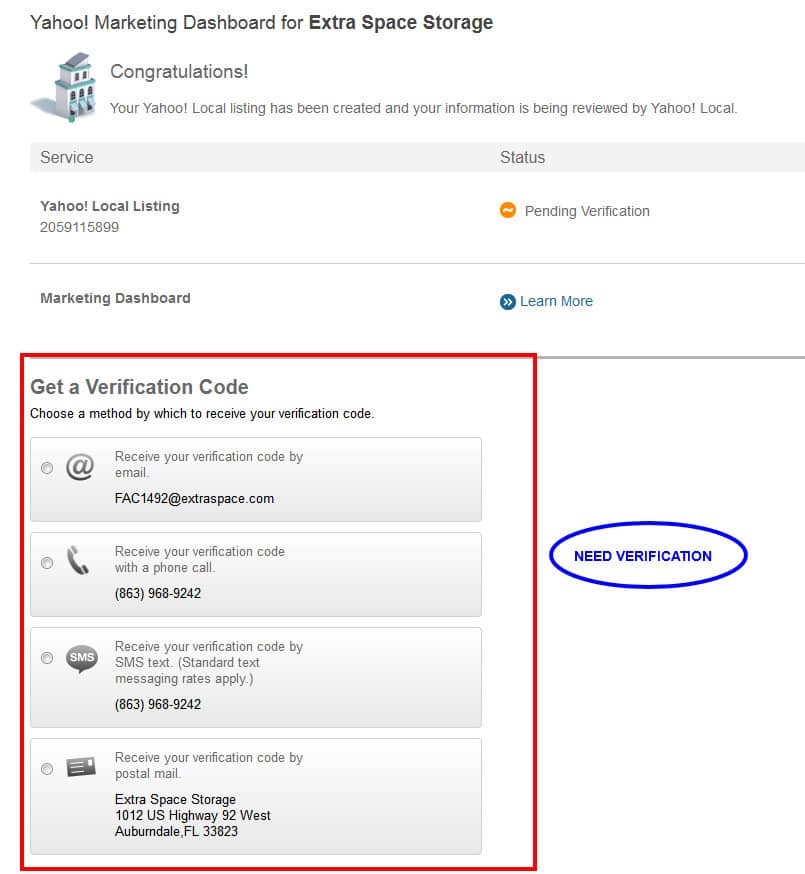 Figure 2